Meet New Zealand sailor Turn the Tide on Plastic on crew member Bianca Cook
Last Updated: 06/12/17 3:59pm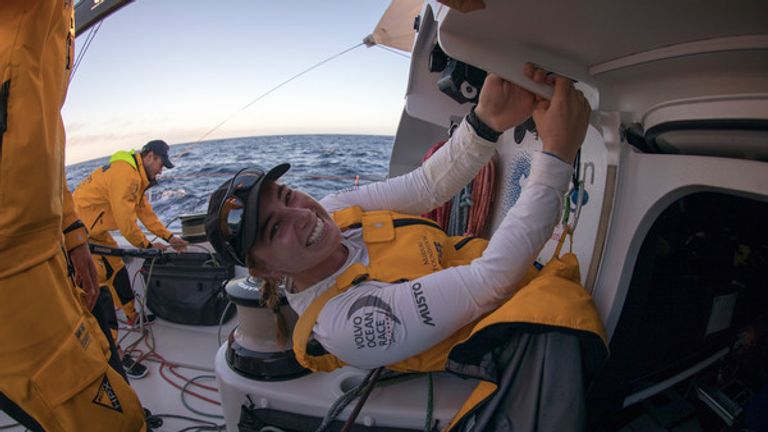 Bianca Cook tells Turn the Tide on Plastic skipper Dee Caffari about her transition from racing super yachts to racing the ocean.
Meet the crew: Bianca Cook
Hometown: Auckland, New Zealand
Age: 28
Ahead of the start of Leg 3, skipper Dee Caffari spoke to Turn the Tide on Plastic crew member Bianca Cook about the experience of competing in her very first Volvo Ocean Race.
How are you finding the Volvo Ocean Race aboard a Volvo 65 compared to a super yacht?

"It's actually quite nice. I've just come from a crew of 11, and there's technically a crew of eleven on here as well.
"It [the Volvo 65] is a quarter of the size but it's really nice and everyone's gelling together really well. The idea of hot-bunking at first was a bit traumatising but I'm getting used to it now. I definitely miss my mattress, my duvet and my pillow - and yeah - my air conditioning - and the toilet!"
Being a Kiwi, you understand the history and heritage of the race. Has it always been on your horizon?
"The Volvo Ocean Race - or the Whitbread as it was before - has always been a massive part of our family. Even just being a Kiwi growing up you watched it.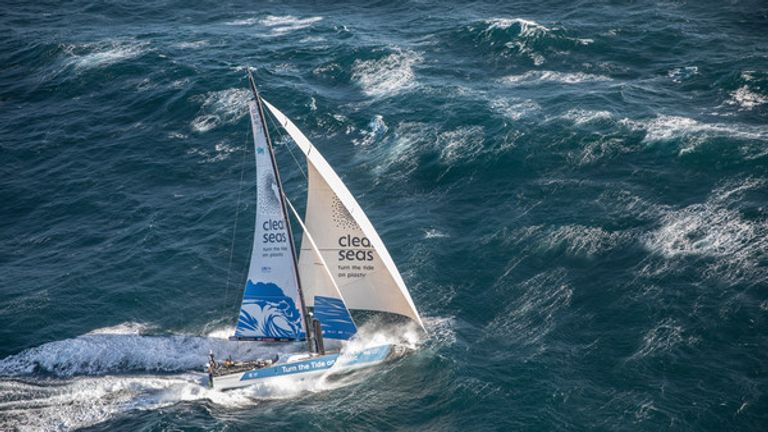 "My dad was involved with Steinlager and Lion New Zealand [yachts that were part of the Whitbread Race in the 90's]. He's a boat builder, so my sister and I both grew up in a boatbuilding yard and we just kind of followed the racing.
"It's always been a dream of both of ours and I'm just super lucky and super excited to actually be here. It's definitely a dream come true and I'm still trying to pinch myself and wake up."
On that, I had a CV from your sister as well and you're here and she's not. How did that go down in the family rankings?
"To be honest, her initial reaction was as expected! We're really competitive, but she's been super supportive and she's just really excited for me. Obviously she wishes she was here as well - and I wish she was here as well.
"We grew up sailing on my dad's classic yacht. It was the three of us and my granddad and that's kind of where we started sailing. We started sailing in dinghies but we didn't do it competitively.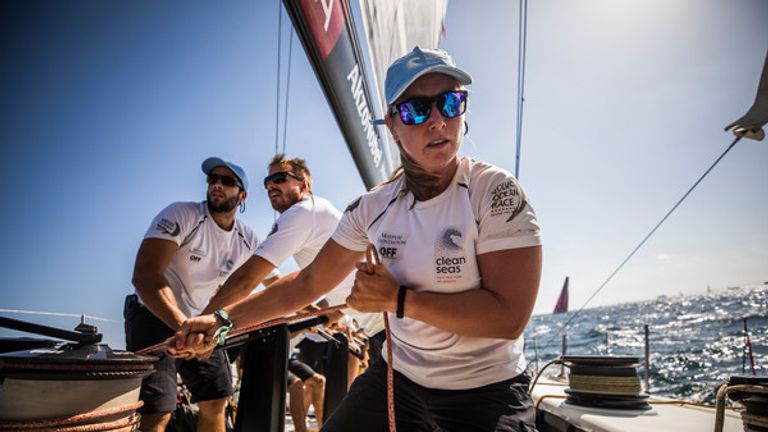 "We moved straight to classic keelboat sailing and just kind of progressed through the yacht squadron and youth program and match racing and just went from there."
You're sat in this position and there are probably a lot of teenage Kiwi girls thinking 'how the hell do I get that opportunity in the future?' What advice would you give them?
"Get yourself out there. Try and get as many deliveries as you can. It doesn't matter if you're getting paid to do the deliveries or not.
"Just get the sea miles, get the time under your belt. Get qualifications and just - you know - throw everything at it.
"You never know what opportunity might come by. Just like me - I got really lucky. I was doing courses in the UK and got a call to do a delivery and it's just kind of progressed from there. You never know what's going to be around the corner."