Sky partner 'Turn the Tide on Plastic' sets sail on Volvo Ocean Race
By Richard Cooke
Last Updated: 10/11/17 1:49pm
The round-the-world Volvo Ocean Race is underway with Sky's partner 'Turn the Tide on Plastic' among the early pace setters.
The fleet of seven of the best sailing teams in the world left Alicante on Sunday afternoon on Leg 1, a 1,450 nautical mile sprint to Lisbon.
Hundreds of spectators crowded the seafront as the teams set sail in perfect conditions; bright sunshine and a 15-20 knot easterly breeze.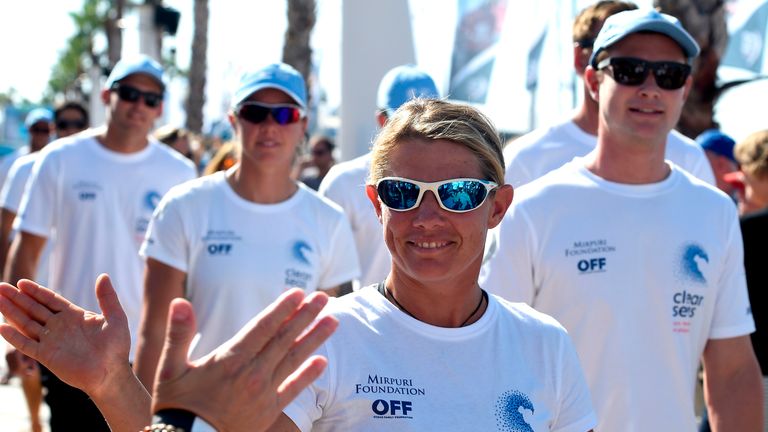 Sky's partner, 'Turn the Tide on Plastic', will inevitably capture much of the attention during the gruelling eight-month race which is expected to finish in The Hague around June 25 next year.
The team is led by the race's only female skipper, veteran British sailor Dee Caffari MBE, and the boat has the first 50-50 gender split crew in the race's history. It is also part of the UN Environment's 'Clean Seas' campaign which aims to better understand the issue of plastic pollution in our oceans and inspire people to take action in their day-to-day lives.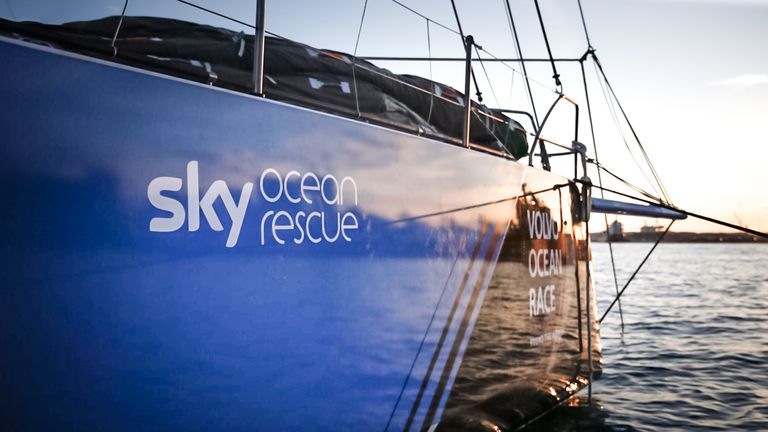 Sky Ocean Rescue, which has engaged with over 6m people to raise awareness of the dire health of our oceans, is aiming to reach a new audience by becoming official race team and media partner of 'Turn the Tide on Plastic'.
Speaking about the partnership before setting sail, Caffari said: "Everybody has a passion and love for the ocean's health and we are trying to get people to change their behaviour and attitude towards single-use plastic so we can reduce this plastic pollution and in the long term solve our ocean's health.
"It's all about amplifying the message we are trying to give. We are obviously competitive and trying to do a sailing race but we also have a job to deliver when we are ashore, and if we can reach those people and the worldwide public with this platform that's going to have a bigger impact."
It was good news for the team from the outset in Alicante. 'Turn the Tide on Plastic' left the Spanish resort in close pursuit of the early leader, Dongfeng Race Team.