Turn the Tide on Plastic skipper Dee Caffari says Volvo Ocean Race creates opportunities for women
Last Updated: 26/03/18 11:01am
Dee Caffari is proud to lead the way in helping bridge the gender gap in sailing and says the Volvo Ocean Race is a "catalyst for change" in the sport.
Turn the Tide on Plastic skipper Caffari - the only woman to have sailed solo non-stop around the world in both directions - is the only female skipper in the 2017-18 Volvo Ocean Race.
Caffari praised race organisers for helping break down barriers through a rule change for this edition of the race.
"One thing the Volvo Ocean Race has done in this edition is to incentivise to make it more advantageous to have female sailors in the crew," Caffari told Sky Sports News via Skype from New Zealand.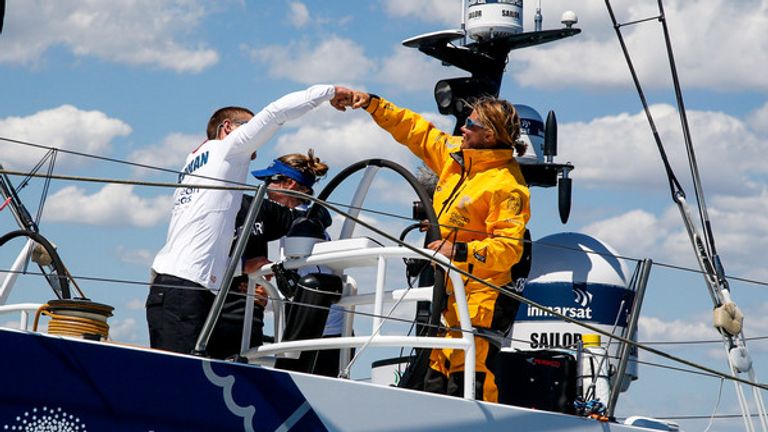 "If you have just male sailors you are only allowed to have seven people on the boat but if you introduce female sailors into that you can have eight or nine, or if you go 50/50 you can have 10 like I have got on the boat.
"This is helping to create opportunities. It's also seeing some of the guys sailing with girls for the first time and realising that it is actually quite beneficial and it is not as bad as they thought it was going to be, so opinions are changing.
"The girls are getting more experience and confidence and it's snowballing from there, so hopefully, this going forwards, will be a catalyst for change and I think we will see a lot more girls taking part in the future.
"It's still very much a boy's sport although we are one of those few sports where we compete on a level playing field. We're in the same boats, in the same weather doing the same job. It is changing, it is just slow to make happen but sailors like myself are helping pave the way really."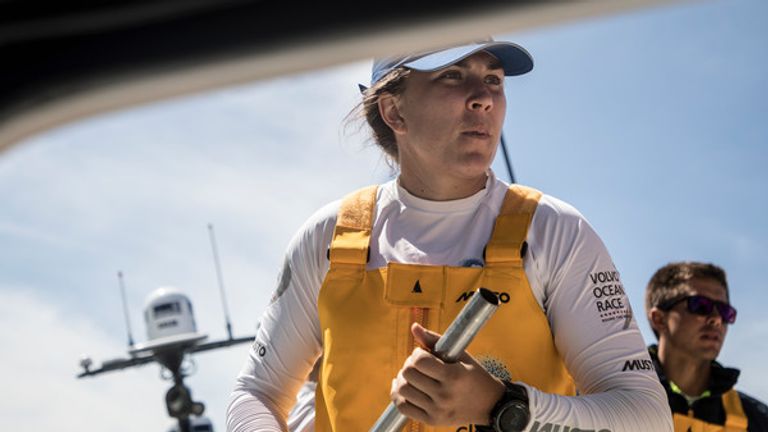 Caffari is currently in Auckland and is preparing to set sail with her crew to Brazil next week for Leg 7 of the 45,000 nautical-mile Volvo Ocean Race.
The Titchfield sailor revealed there is plenty of local interest in her team and says International Women's Day has given the female members of her crew some well-deserved recognition.
"New Zealand is definitely celebrating International Women's Day," Caffari said.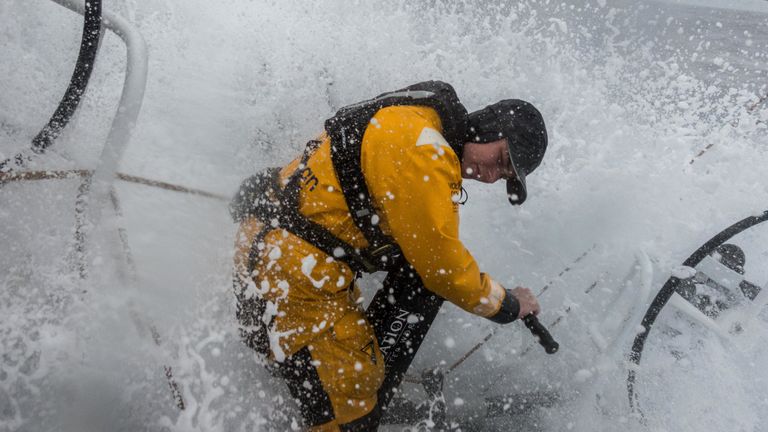 "It's quite a focal point and as the only female skipper in the race, and the only team that is fully 50/50, we're quite a big focus.
"We were on TV this morning to talk about it as the boat went back into the water. That was really nice and I think we should celebrate what some amazing women are achieving. It's also a nice boost for some of the girls on board to know all their efforts are being recognised as well."
Turn The Tide On Plastic sails into Newport, USA in May, and with Sky VIP you can win the chance to join Dee Caffari and the crew on board Turn The Tide on Plastic. On top of unique behind-the-scenes access, you'll get a high speed catamaran sailing experience, tour of the race village and attend the awards gala dinner. The prize includes flights, and five nights' accommodation for two. Download the My Sky app to join Sky VIP to enter.