Ronnie O'Sullivan claims Masters with 10-1 demolition of Barry Hawkins
By Ben Reynolds
Last Updated: 18/01/16 7:47am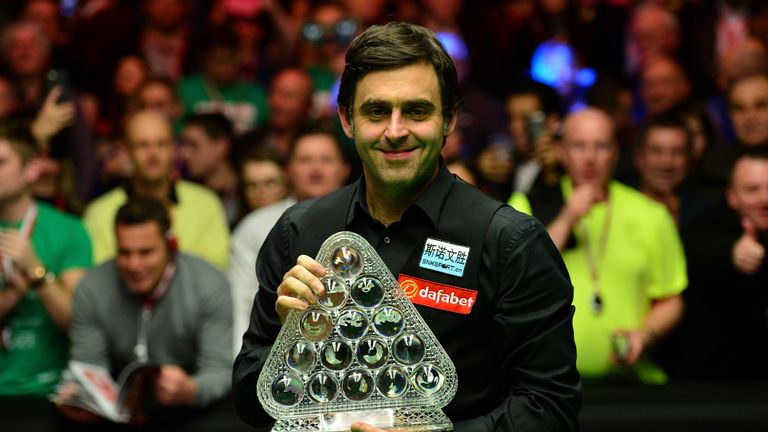 Ronnie O'Sullivan cruised to his sixth Masters title with a record 10-1 victory over Barry Hawkins in Sunday's final.
Playing in his first major tournament in nine months, O'Sullivan matched Stephen Hendry's record of six wins in the tournament with a dominant display at Alexandra Palace.
Having lost the opening frame of the match, the 40-year-old recovered to storm into a 7-1 lead by the end of the afternoon session and he needed less than half-an-hour to finish the job in the evening, reeling off the three remaining frames to record the biggest-ever win in a Masters final.
The omens were not good for Hawkins, who has beaten O'Sullivan only once in their 10 meetings - when they first met in the Scottish Open in 2002 - but he edged a scrappy opener in which both players passed up opportunities to build a lead.
A poor safety in the second allowed O'Sullivan to knock in a quickfire 70 and claim the second before a 136 saw the former world champion in full flow to take the lead for the first time.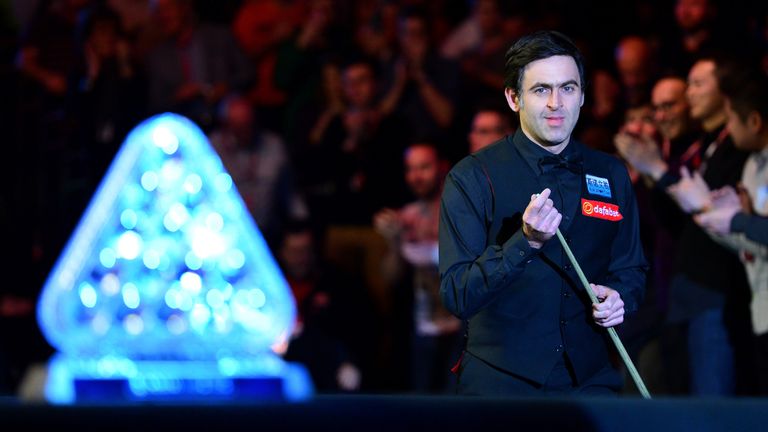 The fourth frame was a tighter affair and Hawkins missed a simple black to allow O'Sullivan to compile a lead and although Hawkins then did well to clear the reds from the cushions, a missed yellow allowed O'Sullivan to clear and snatch the frame.
It proved to be a recurring theme as Hawkins failed to take his chances when they arrived, with missed reds in the fifth and sixth frames proving costly before a break of 77 put O'Sullivan further ahead and left Hawkins with a mountain to climb in the evening. 
And there was no hint of an unlikely comeback as O'Sullivan proved his class in a brief evening session.
"I'm over the moon," he told BBC Sport. "I watched Barry play in his semi-final and I knew I needed to raise my level and I was able to do that. I managed my emotions well on such a big occasion.
"I'm delighted I've been able to play as well as I have done. I'm never normally surprised that I win tournaments but I'm surprised I've won my first one back in eight months.
"But if I can produce some form, it doesn't matter how much time you take out, it is all about producing it and I was able to do that this week."
Hawkins, who had never even won a match at the Masters before this year, was left to reflect on coming up against one of the game's greatest-ever players.
"I wish he would retire, to be fair!" he said. "I'm disappointed with my performance today, I didn't give him a game today at all. I didn't feel like I could pot a ball in the end.
"If someone said to me I would have got to the final at the start of the week and play Ronnie, I would have ripped their arm off but when you get to the final, you want to perform.
"I'm sure I will look back at it and think I have done well, but it is just one of those things."