Six-time world champion Steve Davis retires from snooker aged 58
By Mark Ashenden
Last Updated: 19/04/16 8:33am
Steve Davis has revealed he is to finally stop playing snooker 35 years after winning his first World Championship crown.
The 58-year-old from Essex, nicknamed the Nugget, lost to Fergal O'Brien in the first round of qualifying for this year's tournament at the Crucible, and decided that would be his final match.
"That was my last match as a professional," Davis told the BBC. "So I'm calling it a day.
"I phoned up Barry [Hearn, his long-time manager] and told him it was on my mind to enter the World Championship and make that the last. I said, 'Barry, I think it's time to retire from professional snooker'.
"And he said, 'Steve, you retired 10 years ago we just didn't have the heart to tell you'.
An emotional Davis took a bow in front of the Crucible crowds with the World Championship trophy on Sunday.
Davis began his career in 1978 and was almost unbeatable during the 1980s when he secured six world titles and was world No 1 from 1983 to 1990.
He picked up 53 non-ranking titles and 28 ranking titles, which has him joint second on the all-time list with Ronnie O'Sullivan and John Higgins.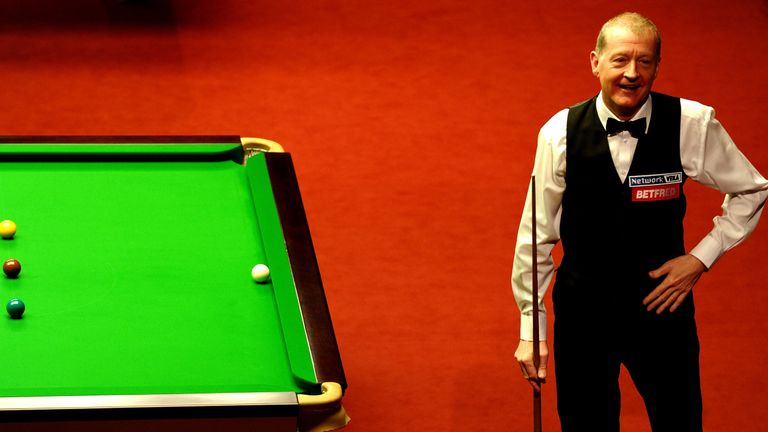 Davis, who now spends time as a music DJ, added: "The Fergal O'Brien match was my last and I told [World Snooker chairman] Barry Hearn it was time to call it a day. My father passed away recently and it was natural time to stop playing.
"I should have done it ages ago, I played a bit for my father. I am delighted to have such a great time in the game, I was lucky to have a hobby as my profession.
"It has been a fantastic. The game will move on to other places but I feel like the grandfather of the sport."