Marco Fu survives bizarre cue tip incident in Mark Selby semi-final
By PA Sport
Last Updated: 30/04/16 2:41pm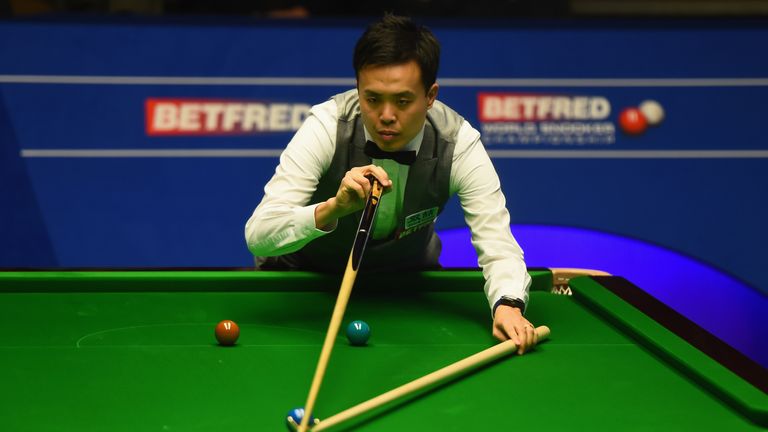 Marco Fu lost his cue tip but not his nerve as he levelled his World Snooker Championship semi-final against Mark Selby at 8-8.
Fu had started Friday afternoon trailing 5-3 but outplayed the world No 1 and was looking to take the lead in the 15th frame when the unthinkable happened.
While chalking his cue and glancing at the table mid-break, Fu nudged the tip off and joined the Crucible crowd in shock as he realised what had happened.
Stephen Hendry and Steve Davis, owners of 13 world titles between them, were equally surprised, suggesting the incident could upset Fu's progress in the best-of-33 encounter, which resumes on Saturday morning.
But, after an interlude for running repairs, he showed no concerns with his amended equipment and closed out the frame with a break of 81.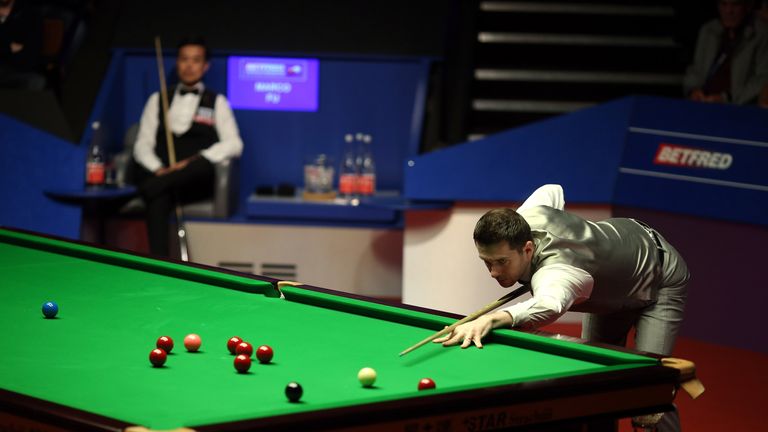 Selby, who had been short of his best throughout, won the last to ensure they would resume with nothing between them, but not before both men made big errors.
Fu looked to have it won before he missed the final red, a mistake his rival then matched before a sloppy safety shot from Fu finally settled matters in Selby's favour.
He finished with a break of 81, his best of the day compared to a pair of centuries from Fu, who made 135 and 114.
Alan McManus had earlier scored three centuries of his own as he clawed back a six-frame deficit to trail Ding Junhui 9-7 in a pulsating match.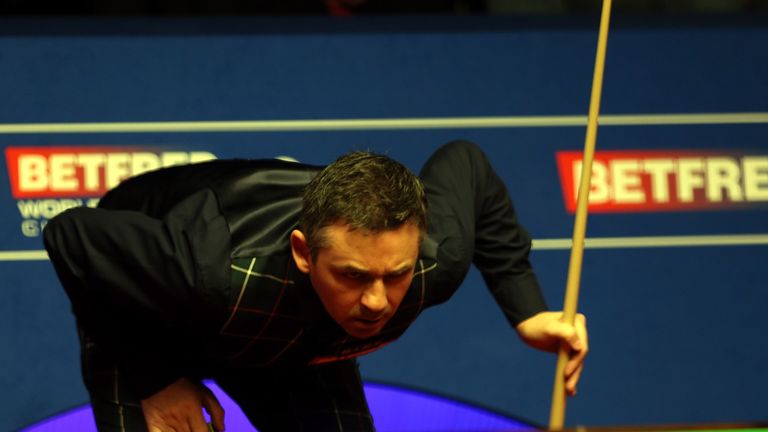 McManus, at 45 the oldest man to make the last four at the Crucible since Ray Reardon in 1985, looked down and out as Ding took three of the first four frames to build an imposing 9-3 advantage.
But the Scot won four in a row after the interval to bring himself right back into the match ahead of their resumption on Friday evening.
The four centuries scored by McManus and Ding between them - added to Ding's four from Thursday's opening session - matched the record for the number of 100-plus breaks in a single World Championship match.
Ding, 16 years his opponent's junior, had struck first with a 138 clearance to extend his overnight lead to 7-2, only for McManus to fire straight back with a 107 to bring the deficit back to four frames.
But the Chinese star looked in irresistible form as back-to-back clearances of 90 and 97 took him into the mid-session interval having extended his advantage to six.
McManus, who had defied the odds to beat John Higgins and reach his first semi-final in 23 years, won the next and a superb 136 clearance - including a trick-shot black - brought it back to 9-5.
And as Ding showed signs of faltering, McManus took a second chance to make it 9-6 then came close to making a maximum in the final frame of the session but over cut the final black. However, the a 125 finish was good enough to leave a top-quality match thrillingly poised for the evening session.