Mark Selby level with Marco Fu after World Championship marathon frame
Last Updated: 30/04/16 3:46pm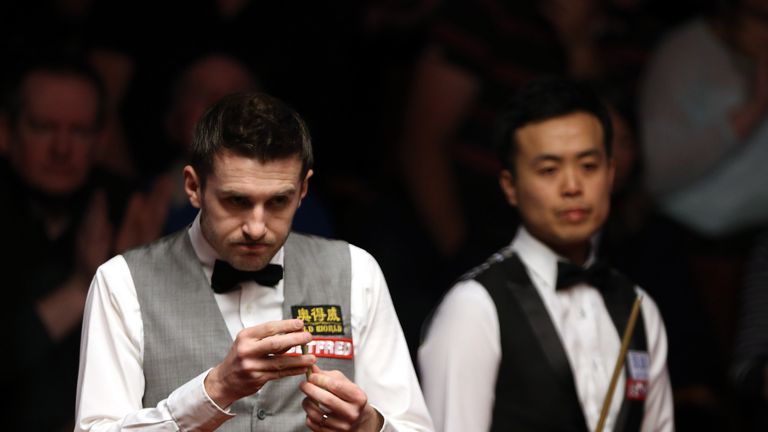 Mark Selby summoned all his battling qualities to win a record marathon frame and draw level in his World Snooker Championship semi-final against Marco Fu in Sheffield.
They finished a Saturday 'morning' session that overran locked together at 12-12, with Selby well short of the form that saw him land this title in 2014 and Hong Kong's Fu desperately striving to take advantage.
The final frame of the session lasted a draining one hour, 16 minutes and 11 seconds. That made it the longest in Crucible history, surpassing the record of one hour and 15 minutes that Stephen Maguire and Mark King set in their 2009 second-round match.
They spent 22 minutes on the yellow alone, before Selby took charge and, to his relief, squared the match. The final frame score was 73-43 in the Leicester man's favour.
World Snooker initially said the frame had lasted one hour, 14 minutes and 32 seconds - 28 seconds short of the record - but then stated a toilet break that Selby took should have been included in the time.
A re-rack was also not counted in the official total frame time, with the pair having elected to start again after they initially ran to a halt following four minutes.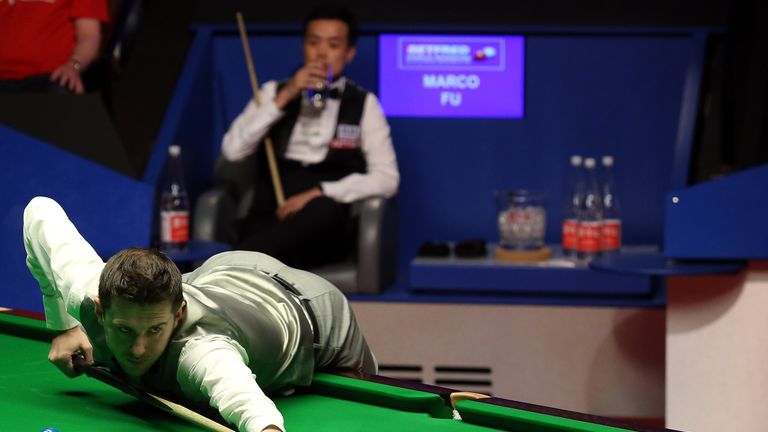 It was not a world record, however, as Alan McManus and Barry Pinches contested a frame lasting one hour, 40 minutes and 24 seconds at the Ruhr Open last October.
Between a gruelling opener to the day, after they resumed tied at 8-8, and a frame that Fu won with a highest break of 18, Selby sped to a nine-minute run of 125 that showed he can get a move on.
Fu had breaks of 108, 71 and 77 to nose ahead, before Selby toiled for parity to take into the resumption on Saturday evening, with 17 frames the target for victory.