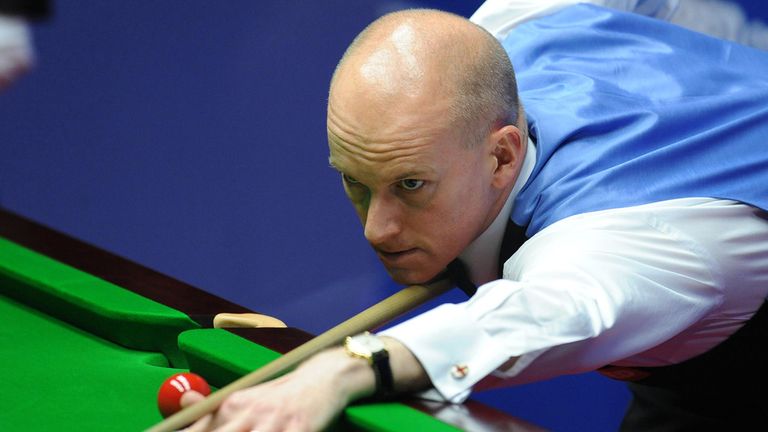 The 2002 world snooker champion Peter Ebdon has secured a 24th appearance at the Crucible.
But the 46-year-old was left 'numb' by his performance after beating Michael Holt 10-9 in a dramatic final qualifying round tie.
The 40th anniversary of the Crucible first staging the tournament makes it an especially significant year for Ebdon, who said: "It means everything. It's always great to be introduced as a former world champion, it's really, really special."
After looking like he would squander a 6-3 overnight lead, Ebdon held his nerve at the climax of the decider, which went all the way down to the black.
He eventually sank a long black to the yellow pocket, and then said: "I felt I let myself down. I just didn't handle it which is disappointing, and Michael deserved to win. I genuinely feel gutted for him. I'm delighted but I must admit I feel a bit numb.
"The one positive coming out of this week was that I've felt more like the old me. I was really determined and very focused. If I turn up and play then I've got every chance."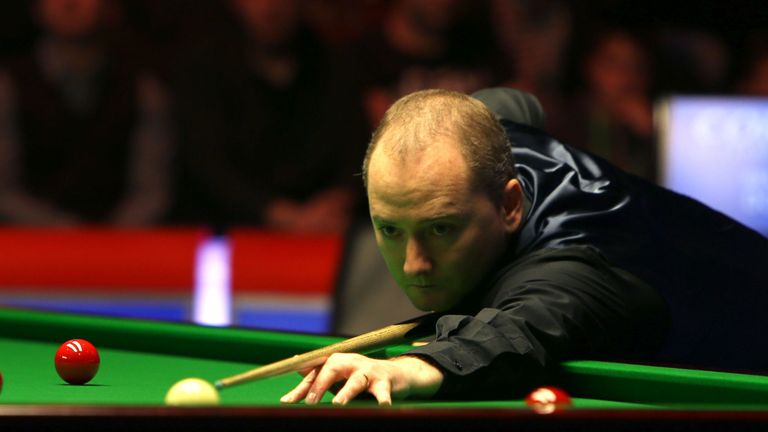 Scotland's 2006 world champion Graeme Dott fought back from 4-0 adrift to come through 10-8 against Welshman Jamie Jones.
Dott is due to take part in a parade of past winners at Friday's pre-tournament anniversary celebrations, and the 39-year-old said: "If I had lost, I don't know if I could bear it.
"Being there when you're not in the tournament, it would have been so brutal."
But Mark Williams, world champion in 2000 and 2003, fell to a 10-7 defeat against Grimsby's Stuart Carrington.
It means for just the second time since his debut in 1997, the 42-year-old Welsh left-hander misses out on a Crucible appearance.
Dott's compatriot Stephen Maguire, a two-time former semi-finalist, eased through 10-5 at the expense of Li Hang.
And David Grace has reached snooker's biggest stage for the first time, the 31-year-old from Leeds having earned a debut with a 10-3 win over Thailand's Akani Songsermsawad.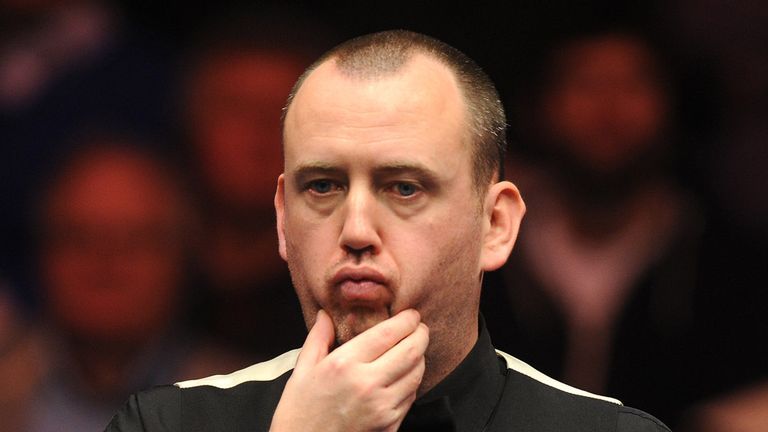 Chinese 17-year-old Yan Bingtao became the first player born this century to earn a Crucible appearance, with a 10-4 win over Swiss Alexander Ursenbacher.
Belgium's Luca Brecel, still the youngest player to reach the Crucible after his 2012 debut, won 10-5 against Welsh veteran Dominic Dale.
And Wallsend cueman Gary Wilson has secured a first shot at the event, following up his 147 maximum break in the opening round of qualifying by defeating Neath's Michael White 10-3.
Xiao Guodong, Martin Gould and Jimmy Robertson also secured places in Thursday's draw for the championship, which starts on Saturday.