Ken Doherty loses to Matthew Stevens in World Championship final qualifying
Last Updated: 18/04/18 1:52pm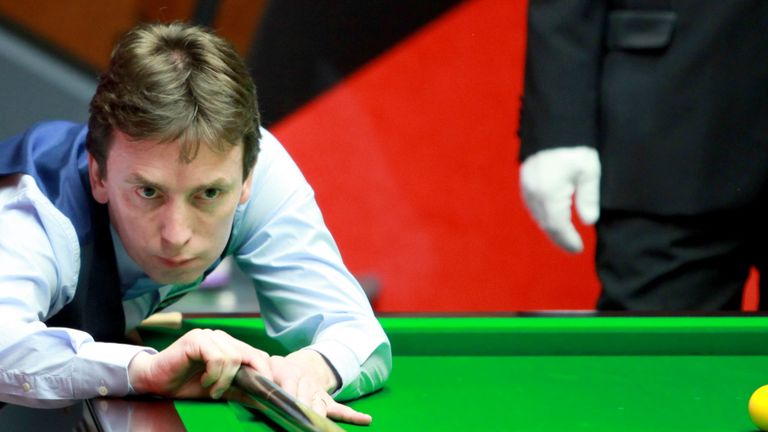 Former World Championship winner Ken Doherty missed out on a Crucible return when he lost to Matthew Stevens in the final qualifying round on Wednesday.
The 1997 champion was beaten 10-2 by Stevens at the English Institute of Sport in Sheffield.
Welsh cueman Stevens, who has twice lost in world finals, led 7-2 overnight and swiftly wrapped up victory over the 48-year-old Irishman.
"I think a lot of people would have liked to have seen us both there," Doherty said. "There were a few players you wouldn't like to play in that last match and he was definitely one, because of his pedigree, his class and his experience.
"I just said to him, 'There's a lot of players in that top 16 that won't want to draw Matthew Stevens in the first round'."
Chris Wakelin, from Nuneaton, earned a Crucible debut with a 10-1 win against China's Tian Pengfei. The tournament draw takes place on Thursday morning.
Wakelin, who practises every week with reigning world champion Mark Selby, said of his breakthrough victory: "I played really well. It was amazing, it's a dream for all the players.
"I'm just a normal person and it just shows that if you put the hard work in anyone can do well in sport, if you really put your mind to it.
"I feel really good going into the tournament. I've got a lot of confidence and hopefully I can put on a good performance."
Stevens secured his 16th World Championship appearance by fending off Doherty and said: "I played very solid. I knew I had to be at my best and I was. Ken's a legend and he said it was the best he's seen me play for a long time and that he wishes me well. I've known Ken for many years. We first played 22 years ago.
"It's disappointing Ken didn't make it there but I'm sure he'll come again."