Mark Williams to play John Higgins in World Snooker Championship final
By Mark Ashenden
Last Updated: 07/05/18 9:39am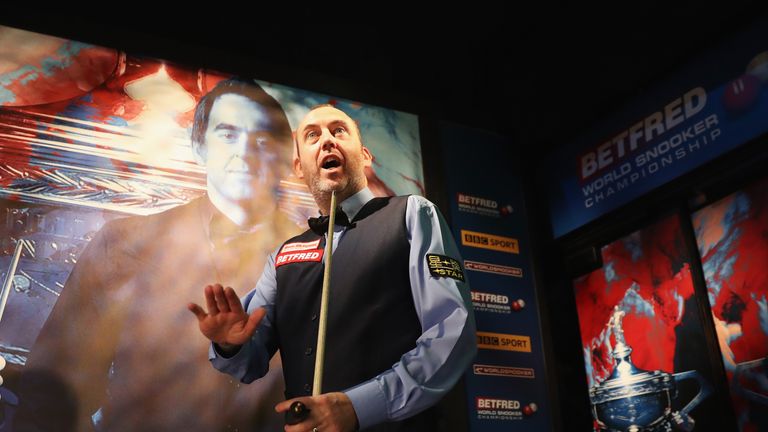 Mark Williams stayed cool in a tense final sessions to beat Barry Hawkins and set up a World Championship final with John Higgins.
After coming through to the professional ranks together in the early 1990s, both veterans have tasted glory at the Crucible and enjoyed spells at No 1 in the world rankings.
Williams failed to even qualify for the World Championship last year, while four-time champion Higgins was enjoying a run to the final in Sheffield, suspecting it may have been for the last time.
Yet on Saturday, Higgins earned another visit to the title match by fending off Kyren Wilson 17-13 and Williams capped his return from the depths with a nail-biting 17-15 victory over Hawkins.
They have fought out three previous Crucible semi-finals, with Williams getting the better of Higgins in 1999 and 2000 but losing out to the Scot in 2011. Now for the big one.
"He'll be going for a third one, I'll be going for a fifth," said Higgins. "He's bald and I'm grey so it'll be a mental final."
For the first time since the tournament moved to Sheffield in 1977, two men in their 40s will battle it out for the trophy. Higgins is 42 and Williams 43.
Williams has not appeared in a Crucible final since landing his second title in 2003, which came three years after his first triumph.
Both he and Higgins emerged from snooker's 'class of 92', with Ronnie O'Sullivan also climbing onto the tour in that year.
Higgins said he would love to match O'Sullivan's haul of five world titles.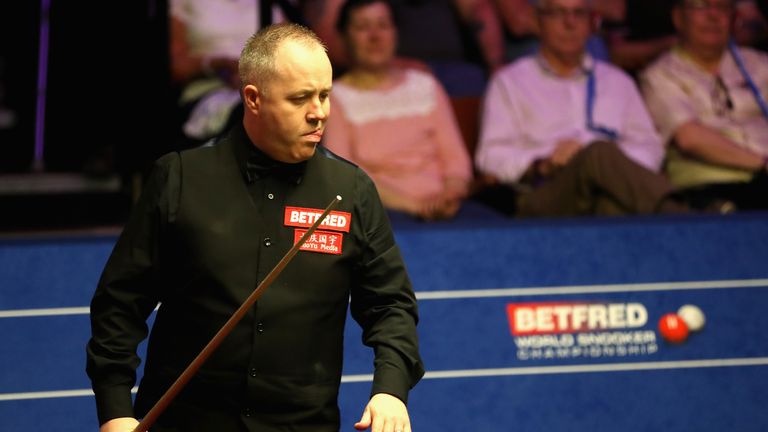 "He's the best player ever in my eyes and if I got to the same amount of world titles it would be an amazing feeling," Higgins said.
The two-day final will be the seventh he has contested here. His emotions poured out in an interview moments after crossing the winning line against Wilson, barely holding back the tears. He first won this title in 1998.
Higgins later said: "I keep using the word 'proud'. I'm proud 20 years later, after I won my first one, that I'm sitting here ready to compete in another one. It's a fantastic feeling."
Asked if he feels like the favourite to carry off the title, Higgins added: "No. I know it's going to be another mammoth final. It'll be a great match I'm sure."