Ronnie O'Sullivan rants before going through to third round of Welsh Open
Last Updated: 17/02/15 7:56am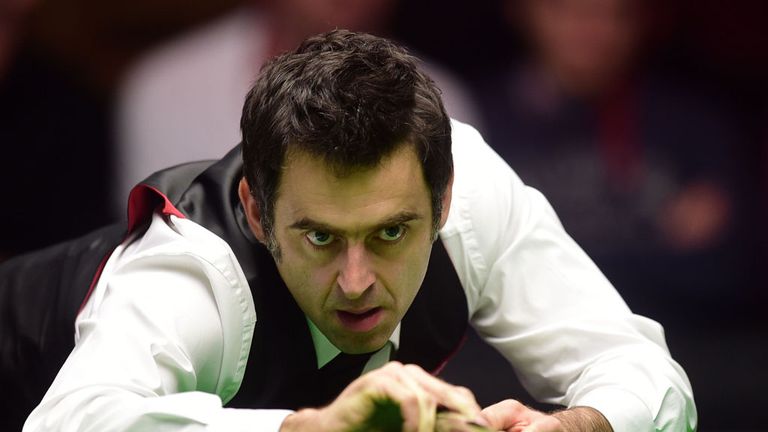 Ronnie O'Sullivan eased into the third round of the BetVictor Welsh Open on Monday but had nothing nice to say about the tournament's new venue.
O'Sullivan beat Vinnie Calabrese 4-1 in his opening round match at the Motorpoint Arena but was scathing about the Cardiff venue, which has taken over from the Newport Centre as host of the event he won in 2014.
He compared it to "a car boot sale", "an aircraft hangar" and "a shopping mall" in a lengthy diatribe aimed at the move away from one of his favourite venues.
"I don't like the new venue here at Cardiff, I thought the old one at Newport was one of the best venues I ever played at so I was gutted to see it go," the five-time world champion said.
"You wouldn't look forward to playing in these conditions with the 128 players, the venues can't really handle it and it is like a car boot sale.
"You just have to scrummage your way through the first two or three rounds and put up with the sub-standard conditions.
"I had played here and knew what sort of venue it was, it is like an aircraft hangar, the atmosphere is not as great and the acoustics not as good. You can't take it too seriously out there. There is so much going on it is really difficult to concentrate on your shots.
"It is like playing in a shopping mall, there are people just walking around all over the place, getting up, it is hard to get your head around.
"It is hard to focus on your game. But what it means is you don't take it seriously because if you do it would really annoy you, so you just smash a few balls around."
O'Sullivan went on to make it through to the third round in the evening session when he beat Rory McLeod 4-2.
Shaun Murphy failed to join O'Sullivan in the last-32 as he was knocked out 4-3 by home player Jamie Jones, but Matthew Stevens made it through 4-3 over Ken Doherty and racked up the highest break of the day (136).
Marco Fu, Ali Carter and Neil Robertson were among those who also secured a third-round spot, while Judd Trump progressed with a 4-0 rout of Mark Joyce.