Ronnie O'Sullivan makes 146 break in World Snooker Championship defeat
Ding wins 13-10 to advance to semi-finals where he will take on Mark Selby
By PA Sport
Last Updated: 26/04/17 9:26pm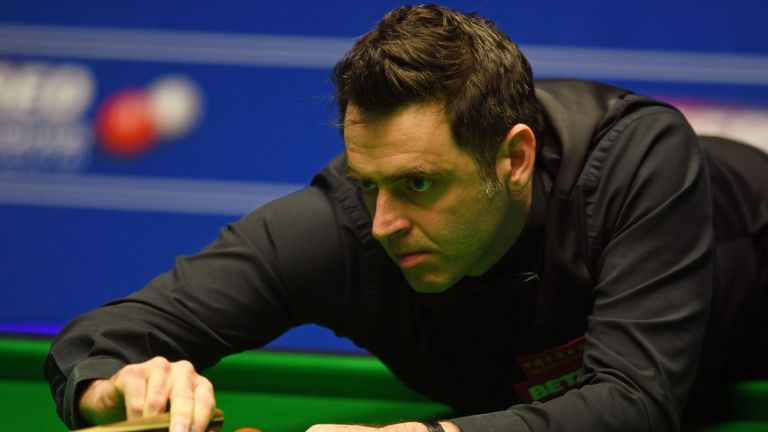 Ronnie O'Sullivan made a controversial 146 break but it was not enough as he lost his World Championship quarter-final to Ding Junhui.
After 12 reds and blacks, O'Sullivan seemed to deliberately play for the pink when he could have kept a maximum 147 alive.
He cleared the table perfectly from there, cutting his deficit to 11-9 before Ding won two out of the next three following the mid-session interval to make it through 13-10.
O'Sullivan appeared to enjoy ducking the 147. Twenty years ago he pocketed £165,000 for a maximum that took just five minutes and 20 seconds, but this year his reward would have been a relatively modest £15,000, made up of a high-break prize of £10,000 and a £5,000 maximum bonus.
"Let's just say I don't think he was giving it 110 per cent," said BBC commentator and seven-time world champion Stephen Hendry, of O'Sullivan's efforts to get on the black for a 13th time.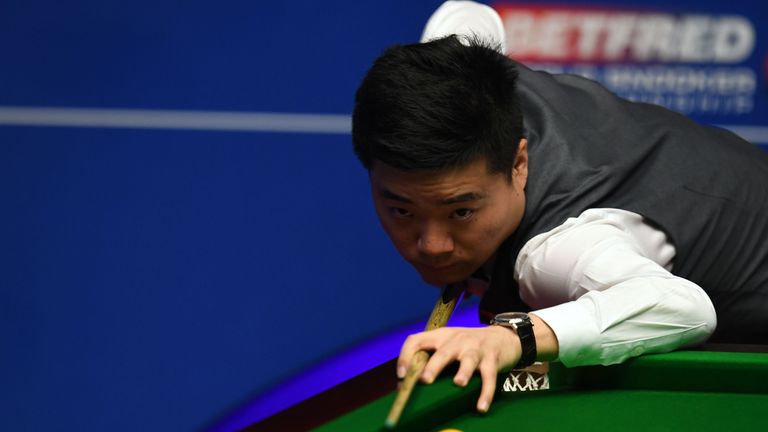 O'Sullivan has previously complained about the reduced prize for a maximum - and has also been in dispute with the game's governing body over what he perceives to be their bullying of him.
However, after the match he denied snubbing the chance to score a maximum, saying: "I was playing for the black but I just didn't get on it.
"I don't take this stuff too seriously.
"I like to entertain, I like to put on a good show, I like to have fun and I like to enjoy myself.
"In a world where everything's so serious, I like to make it fun."
When O'Sullivan was pressed on the financial rewards for the 147, and whether he was trying to make a point, he added: "I'm just having a bit of fun. Let's not go down that route, let's just enjoy the match and wish Ding the very
best."
A thrilled Ding said: "I played great, kept my form from the first frame to the last frame.
"I put Ronnie under pressure. I don't know if Ronnie felt the pressure but I tried to do it."
John Higgins and defending champion Mark Selby both cruised into the semi-finals at the Crucible.
Higgins, 41, converted an overnight 11-5 lead into a 13-6 victory over Kyren Wilson to reach the last four for the first time since winning the last of his four world titles in 2011.
"In the couple of years after what happened in 2011, I've been losing and my form wasn't great, and you think you won't get back to the one-table set-up," Higgins said, referring to having reached the quarter-finals.
"It's the best place in the world to get out and play. I can't wait to walk back into the arena and it's just the one table again. I'm buzzing."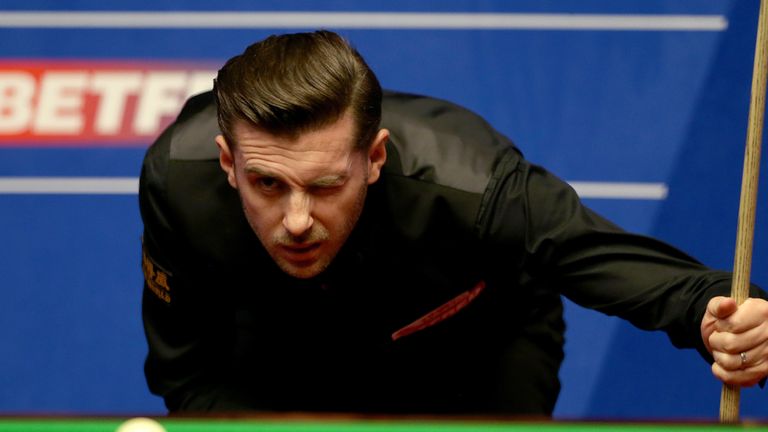 In the semi-finals he will face Barry Hawkins, who completed a 13-9 win over Stephen Maguire on Wednesday night.
Prior to O'Sulivan's 146, Selby twice set a new mark for the tournament's highest break as he strolled to a 13-3 success against Hong Kong's Marco Fu, and he will now face Ding in a repeat of last year's final.
For those on the move, we will have the World Snooker Championship covered via our website skysports.com/more-sports, our app for mobile devices and iPad.