Adam Peaty and Ben Proud win gold at World Championships in Budapest
By PA Sport
Last Updated: 25/07/17 12:02am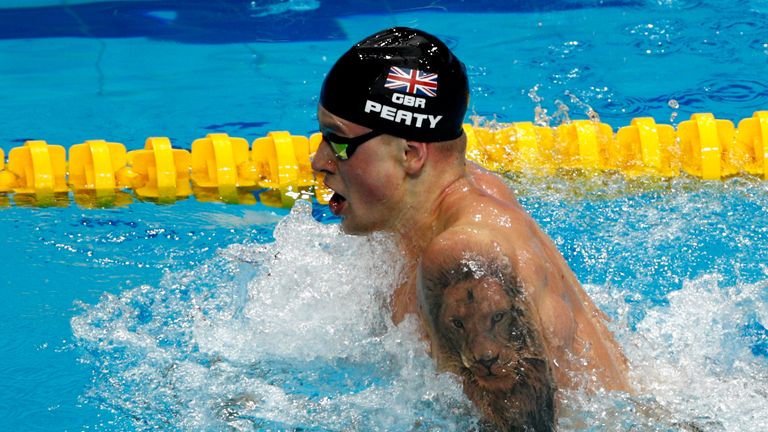 Olympic champion Adam Peaty claimed an expected title before proving the inspiration for Great Britain team-mate Ben Proud to secure a surprise gold medal at the World Championships in Budapest on Monday night.
Peaty bettered his own championship record to claim his second successive 100m breaststroke world title in 57.47 seconds, with Proud winning the 50m butterfly soon afterwards.
Proud had qualified fourth fastest, but made the most of a great start to touch the wall first in 22.75.
Peaty was 1.32 seconds clear of the field in his event and was happy with his performance after a first length which was 0.11secs under world record pace.
"The way I swam it is very encouraging for me for the future," Peaty said.
Proud and Peaty are both aged 22 and both won gold medals at the 2014 Commonwealth Games in Glasgow.
It has taken the Plymouth swimmer a little longer to take a global title, in his third world championships, but he paid tribute to trailblazer Peaty.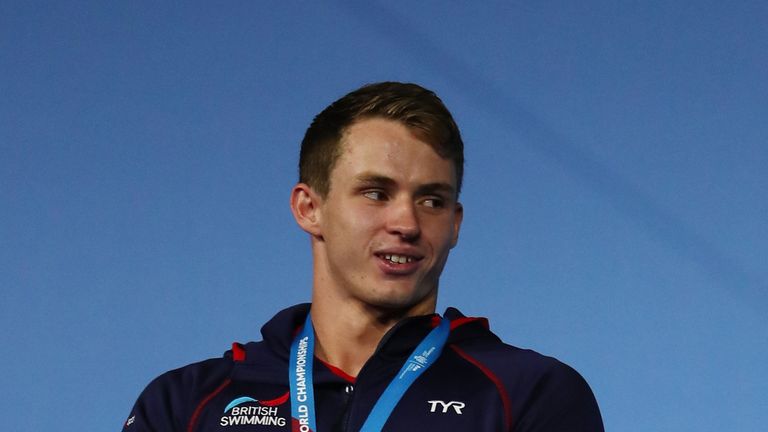 "He has really taken Britain a step forwards," Proud said. "It's made it easier for that next person to go up and win gold."
Peaty's long-term goal is 'Project 56', clocking under 57 seconds, and another gold at the Tokyo 2020 Olympics.
He recorded a time of 56.59 in claiming medley relay silver with Britain in Rio, but relay takeovers result in faster times.
British Swimming head coach Bill Furniss later paid tribute to 'gladiator' Peaty.
"He's a gladiator, an awesome talent. No one deserves success more than him," Furniss told Sky Sports News.
"The general public don't realise the commitment that actually goes into it. His work ethic is incredible, he grows when he gets in the arena and he can be incredibly difficult to beat.
"He is never satisfied, he is always looking to go forward and that is an attribute you would want from a world class performer."