Sky Scholar and swimmer Freya Anderson on hard work and rehab at Lanzarote training camp
By Mark Ashenden
Last Updated: 19/11/17 9:14pm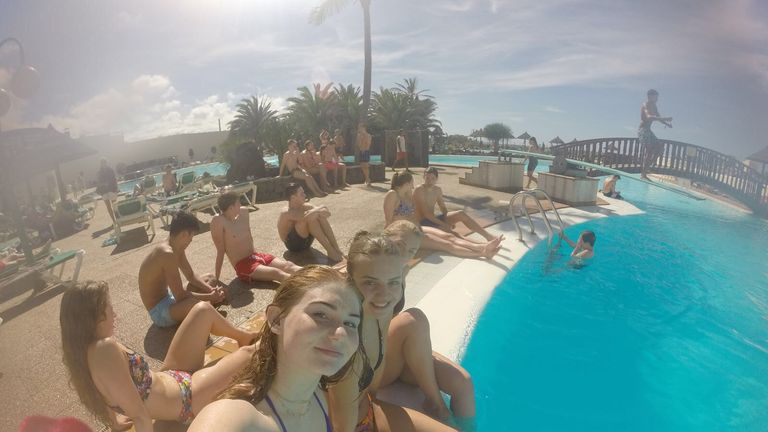 A fear of the sea and a niggling back injury was never going to dampen the spirits of Freya Anderson in Lanzarote.
The 16-year-old Sky Sports Scholar has had a stunning 2017. Crowned 100m Freestyle British champion. Senior debut at the World Championships. Named in England's squad for next year's Commonwealths in Australia.
A week of hardcore pool sessions, with some occasional chill thrown in, was perfect preparation and team bonding for the European Short Course Championships in Denmark just before Christmas.
Freya describes her trip to the Canary Islands.....
---
It was 3.30 in the morning. I'm used to waking up early, but this was a challenge! My swimming team the Ellesmere Titans were off to Lanzarote for a warm-weather training camp. We were all very tired but very excited.
I was slightly apprehensive about going on a camp because of my back injury I've had for about nine months. It can be hard to deal with but I have such a great support team of my family, friends and coach who help me get through it!
Times can be tough, but I've still had the best year of my career so far this year, despite this injury.
I got injured during a land training session in February. I thought I had just pulled my back but the pain never left and got worse. An MRI scan revealed I had irritated my joints on my spine which was frustrating.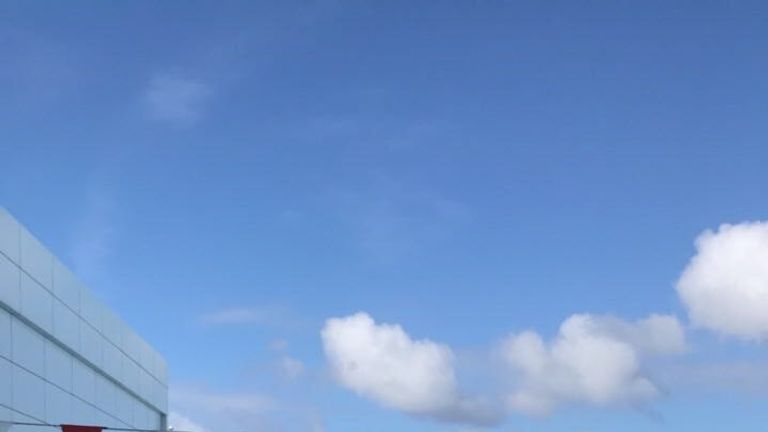 I have physiotherapy and a rehabilitation programme including pilates which will hopefully get me back to normal soon.
It's annoying because racing has started but I understand I need to rest my back. I raced recently but only did the heats.
I have the European Short Course Championships in December in Copenhagen coming up which is nerve-racking because of the condition of my back. I'll just have to take every day as it comes!
When we arrived in Lanzarote I put all my worries behind me and tried to relax.
After settling into our room (which I shared with my two best friends), we went down to the leisure pool to cool off as it was so hot! The pool water was freezing though! Diving in took my breath away!
The training pool looked so amazing and we were soon given a challenge of throwing our snorkels onto the flags, which no one managed to do! It was then time for more rehab work for my injury, which involves stretching, core work and rolling.
After dinner we had a team meeting to discuss the plans for the week. It was a lively first day which ended by watching the boys play-fight in the boxing ring, which was hilarious!
Each day started with a walkout at 7 which is basically getting your blood flowing and stretching. It was pitch black at first but then by the end we got to watch the sunset. Everyone was bonding and having so much fun!
Thursday and Friday had the same layout with training and physio. Saturday, though, was completely different…
We had three sessions in the pool in one day! None of us had ever done that before. It wasn't actually as bad as it sounds and I had lots of time to work on my skills and go through my rehab work.
Of course we needed to have a lot of naps during the day but we got through it! Then on Sunday it was our day off.
We had never had a full day off on a camp before, so me and my friends/roomies Phoebe and Cassie had a lie-in and went to the cafe for breakfast - it was really nice to chill and relax.
The whole squad also had a go at paddle boarding which was super fun but also really scary because I hate the sea! It was really windy so we paddled out to the opposite end of the lagoon and then went onto a beach.
We played games like tag and stuck in the mud, which I hadn't played in years!
On the way back it was impossible to paddle because of the wind. We could hardly move so Phoebe and I decided to lie down on the board and push ourselves along with our arms, as if we were swimming butterfly.
The salty water completely drenched me and the waves crashed onto the board. We finally reached the beach after what seemed to be a lifetime of paddling and had a shower to wash off all the salt.
Our last full day on the Tuesday was another tough three sessions and in the evening it was time to pack our bags. It's crazy how fast the week went.
We swam early on Wednesday morning, we did some final packing and it was back on the bus. Home time!
We breezed through the airport without any issues and I was back in Manchester meeting my mum and dad.
The camp was a bit frustrating at times because of my back, but overall I learned loads and I really understand that my swimming career will be a long journey.