Conor McGregor vs Frankie Edgar in New York would be 'huge', says UFC champion's coach
McGregor's team consider 145lbs or 155lbs
By James Dielhenn
Last Updated: 25/03/16 8:44am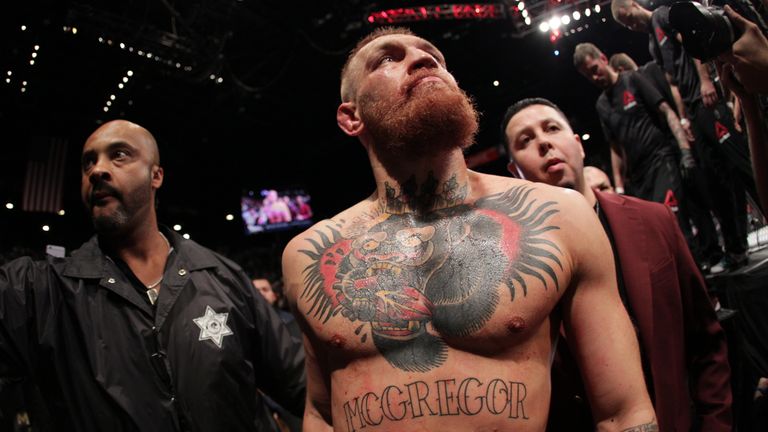 Conor McGregor's team are interested in finally fighting Frankie Edgar at the UFC's debut New York event.
MMA was legalised in the state this week after nearly 20 years of political wrangling opening the door to major Madison Square Garden events, the first of which is expected later this year, which McGregor is interested in headlining.
The Dubliner, who could count on New York's large Irish population as support, could meet New Jersey's Edgar to give the milestone first event a local feel. Edgar has frequently been mooted as McGregor's most challenging test due to his wrestling-based offence.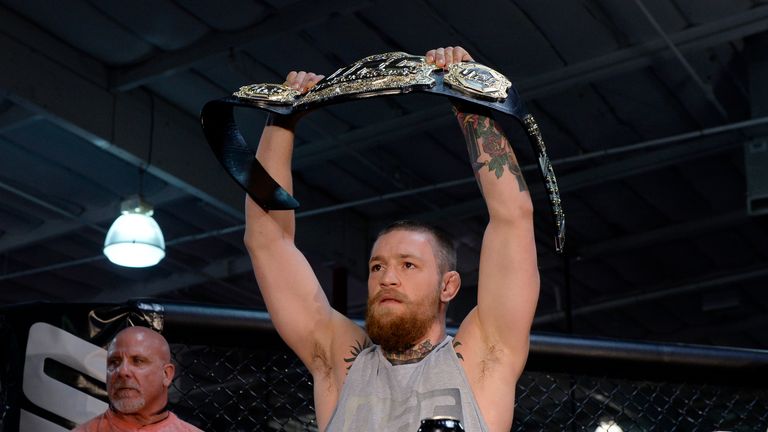 Featherweight or even at lightweight - Frankie spends a lot of time there, and he was the lightweight champion.
McGregor's coach Owen Roddy
"That would be amazing, realistically that would be huge for the first New York show," his striking coach Owen Roddy exclusively told Sky Sports. "Madison Square Garden would be fantastic.
"[McGregor and Edgar could fight] at featherweight or even at lightweight - Frankie spends a lot of time there, and he was the lightweight champion. But if Conor is on the card, it would be huge anywhere."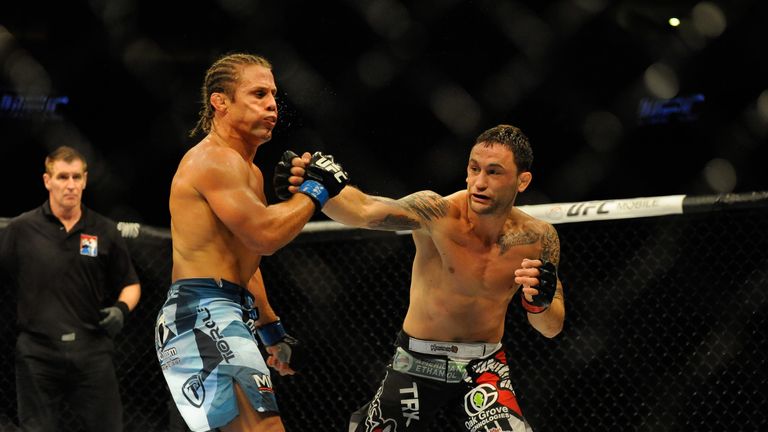 The Irishman toppled Jose Aldo in December to claim the UFC featherweight championship (145lbs) but lost his last fight against Nate Diaz in a welterweight (170lbs) clash.
The 25lbs of muscle that McGregor added to frame has led to doubts whether he could physically drop back to 145lbs to defend his belt. His weight cuts were infamously difficult, even before he added size, but Roddy insists it will be business as usual.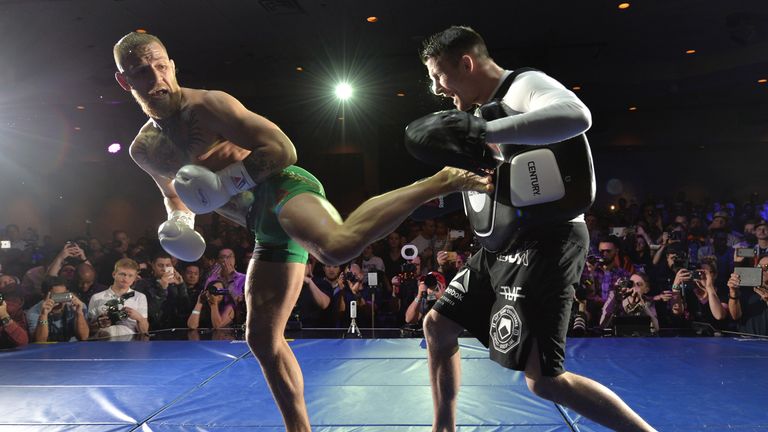 "He walks around at 172lbs," Roddy said. "He packed on a bit of muscle but, the way he does it when he's in a camp for featherweight, he gets down to 163 or 160 fairly quick.
"He might drop some muscle weight in the process but he's always around 167lbs. He gets down to 163 early in the camp, limits his calories, then slowly but surely close enough to 154. Then he'll do the cut.
"He's always done that. If he knows he's fighting at featherweight he'll get down to 145lbs, he always does. He's not a lot bigger than he usually is."