Dana White targets Darren Till vs Stephen Thompson for UK destination in 2018
By Conor Creamer
Last Updated: 08/11/17 5:12pm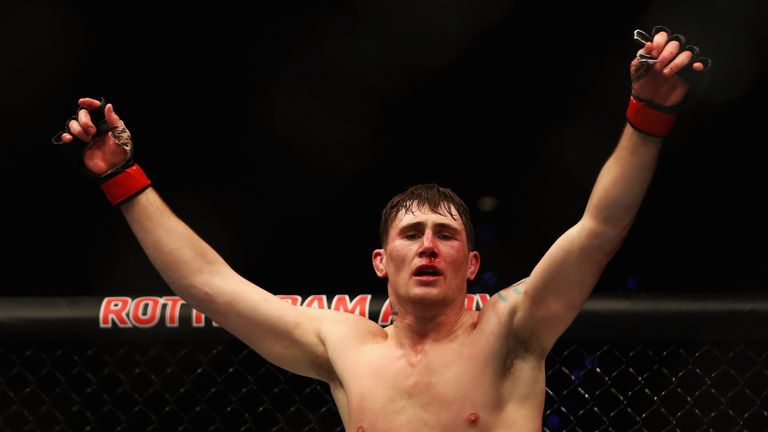 Britain's biggest mixed martial arts prospect Darren Till is set to face Stephen Thompson in the UK in 2018, according to UFC president Dana White.
The 24-year old, who is undefeated in 17 contests (16-0-1, 10 KO's), signed for the UFC in 2015 where he has quickly become Britain's newest fighting star.
Till produced a dominant display to knockout long-time UFC welterweight contender Donald Cerrone in Poland last month, and now White is targeting a UK destination for the Liverpudlian's next fight.
Speaking at a Q&A session in California on Tuesday, White confirmed he intends to remove Till from a UFC card in Orlando on February 24 in order for him to face Thompson in England.
Here was White's quote: "So what you do is, I literally switch my whole schedule. I'm laying [stuff] out here I shouldn't be talking about.

— Lance Pugmire (@latimespugmire) November 8, 2017
.... We're supposed to do this fight in Orlando. I'm pulling it from Orlando and I'm moving it out to his hometown in England."

— Lance Pugmire (@latimespugmire) November 8, 2017
Thompson, also known as 'Wonderboy', is a two-time UFC welterweight title challenger and would represent the biggest challenge of Till's career.
The former undefeated kickboxer recently returned to form when beating Jorge Masvidal at UFC 217 in New York but damaged his thumb during the win.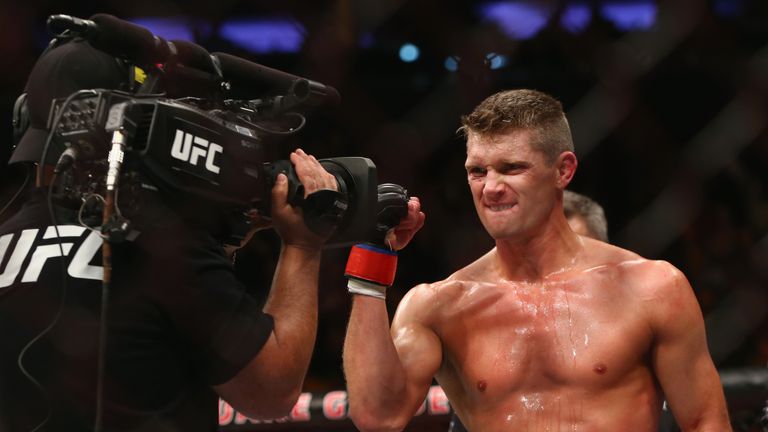 Thompson's father and coach, Ray Thompson, revealed his son is scheduled to see a doctor in his native South Carolina later this week to assess the injury and said their preference is to face former UFC welterweight champion Robbie Lawler next.
"We've talked to no one [about fighting Till]," Ray Thompson told MMA Fighting. "Not sure how this is a 'done deal.' As for Till, he needs to fight through the murderers row at welterweight like 'Wonderboy' did to get to the top.
"We want to fight forward. We've been calling out [Robbie] Lawler since before the first Woodley fight and have gotten crickets on it. Why? Why hasn't anyone talked to us about it? No one from the UFC, no one from Lawler's camp, no one.
"'Wonderboy' had one of the most fantastic, exciting fights when he fought [Tyron] Woodley at UFC 205. That fight stole the show.
"The second fight was a snoozefest, mostly because Wonderboy chased Woodley around the Octagon for five rounds. We take part of the blame since we didn't pull the trigger often enough.
"Since then we feel like we are being moved out of title contention. Not saying that's the case but it sure looks that way. What happened to the rankings?"