Conor McGregor will not fear latest UFC challenger Khabib Nurmagomedov
Unbeaten Russian grappler is a major threat, but might be tailor-made for Irishman
By James Dielhenn
Last Updated: 03/01/18 11:04am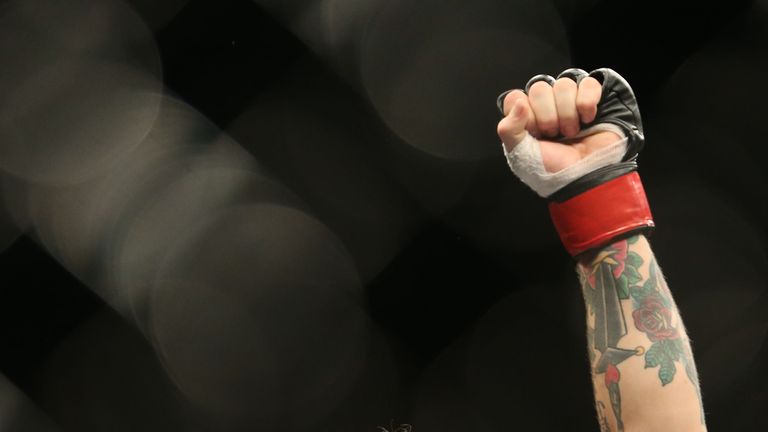 Lost among the hype surrounding Khabib Nurmagomedov, one of the UFC's scariest fighters, is the fact that his latest victory will not have given Conor McGregor any sleepless nights, writes James Dielhenn.
There is plenty to fear about Russia's stoic Nurmagomedov, a grappling phenomenon who can be seen wrestling a bear on YouTube as a child, presumably because neighbours in his homeland thought better of it.
Nurmagomedov got the better of that wild animal and has tamed many more since, most recently feted knockout artist Edson Barboza last weekend, with an ever-growing degree of dominance. His method of grappling rivals to the ground then suffocating them with pressure and punches until they cede is unrivalled in the modern game, yet he is adding new techniques (see how he stood over the floored Barboza to deliver strikes instead of adopting the traditional top position).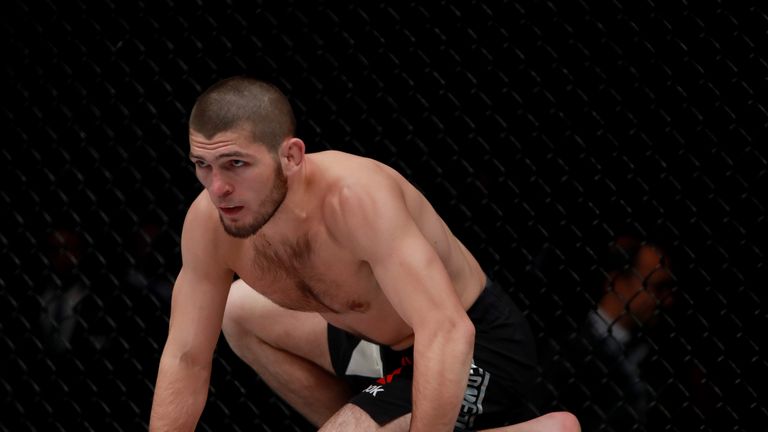 His most recent win was not even his best - Nurmagomedov's standout result was beating Rafael dos Anjos with shocking ease three years ago, an opponent who went on to become lightweight champion and is now on the precipice of a belt in a second division. Nurmagomedov remains unbeaten in 25 fights which is utterly unique on the UFC landscape - none of the 12 champions boasts a perfect record, and nor do any of the 13 fighters above Nurmagomedov on the official pound-for-pound list.
The perception is that Nurmagomedov's 25th victory gave McGregor a reason to extend his hiatus, yet the division's champion was watching from afar. "A game full of sloppy bums asking to be slept," was his typically forthright assessment of a Nurmagomedov performance that impressed everybody except him. "You's are all nuts," he quipped in response to the notion that he might fear the dangerous challenge to his crown.
McGregor's three MMA losses have come via submission, on the ground, where Nurmagomedov excels to the extent that he has raised the bar for what is possible from certain positions. He would likely pull any 155lbs fighter into his favoured zone once he has locked his hands around them, like an alligator dragging its prey underwater.
But the fearsome Nurmagomedov has flaws which play perfectly into McGregor's hands, and would give the Irishman an opportunity to remind the MMA fraternity what made him so popular in the first place.
The notion of a grappling-based opponent wading forwards with scant regard for receiving punches, as Nurmagomedov does to his foes, is a dream for McGregor whose left hand is the most accurate strike in the sport.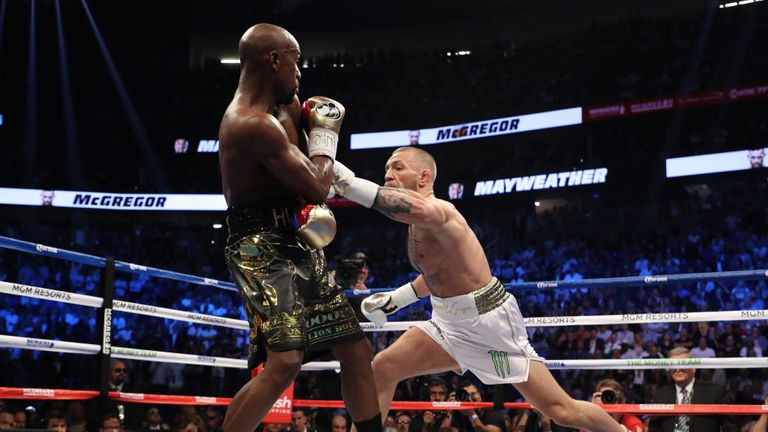 The hardest chin to find is one that moves, and is guarded. Nurmagomedov's is often neither because he must walk through danger en route to his favoured position.
The potential of this fantasy fight becoming a reality is among the best offerings that the UFC could produce in 2018 but the presence of Tony Ferguson complicates matters. Ferguson holds the interim version of McGregor's lightweight title after a brilliant 10-fight winning run. He has been scheduled to fight Nurmagomedov three times but it has fallen through on every occasion.
A fourth date might be arranged, or Ferguson and McGregor may unify the 155lbs division, but for now, Nurmagomedov is the freshest memory in the UFC's deepest division. McGregor should be wary of him, but not as wary as Nurmagomedov should be of the sport's best-known fighter.