Conor McGregor handed community service after pleading guilty to disorderly conduct
Last Updated: 26/07/18 5:46pm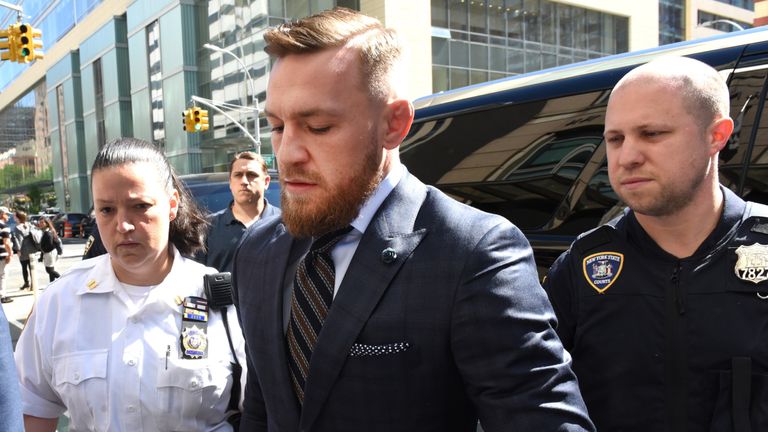 Conor McGregor has been ordered to perform five days community service after pleading guilty to disorderly conduct following a disturbance at a UFC media day in April.
The former UFC champion was dismissed of all felony charges at the Brooklyn court, with the agreement meaning the 30-year-old avoids jail time and will have no criminal record.
However, the Irishman will be evaluated for an anger management programme, while he must also pay for the damages incurred after video footage emerged showing McGregor and his entourage smashing windows on a bus filled with UFC fighters.
In a short statement outside court, McGregor said: "I just want to say I'm thankful to the DA and the judge for allowing me to move forward. I want to say to my friends, my family, my fans, thank you for supporting me."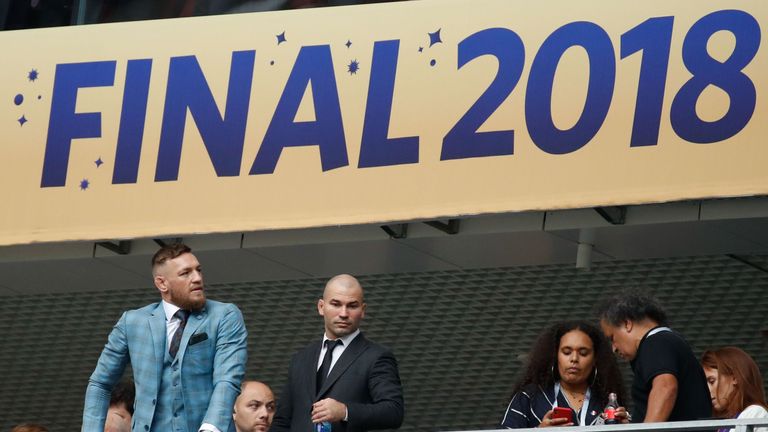 McGregor was joined in the Brooklyn court by friend and co-defendant Cian Cowley, who was handed three days of community service and anger management.
The fracas - which occurred a day after McGregor was stripped of his lightweight title - followed a news conference for the UFC 223 event at Brooklyn's Barclays Center in early April.
Two fighters, lightweight Michael Chiesa and flyweight Ray Borg, were reportedly hurt by broken glass from the bus, and consequently pulled out of their respective bouts on April 7.