Paige VanZant trades modelling and acting for UFC title quest
The latest star in the phenomenon of women's fighting
By James Dielhenn
Last Updated: 01/12/15 12:13pm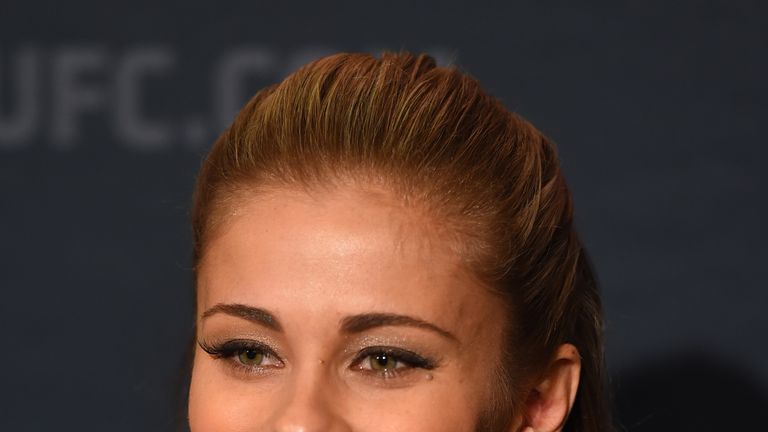 Paige VanZant always knew that she would have a career in front of an adoring camera lens, but perhaps her choice to fight for a living raised eyebrows.
Her 5ft 4in stature is hardly intimidating and her blonde locks, even when tied up for competition, are unlikely to strike fear into many, yet VanZant is an emerging as a UFC world title contender.
Having failed to find her true calling as a model or an actress, where she seemingly might fit in more so than in a room of professional fighters, VanZant has never looked back since trying out a new gym class entitled 'MMA'.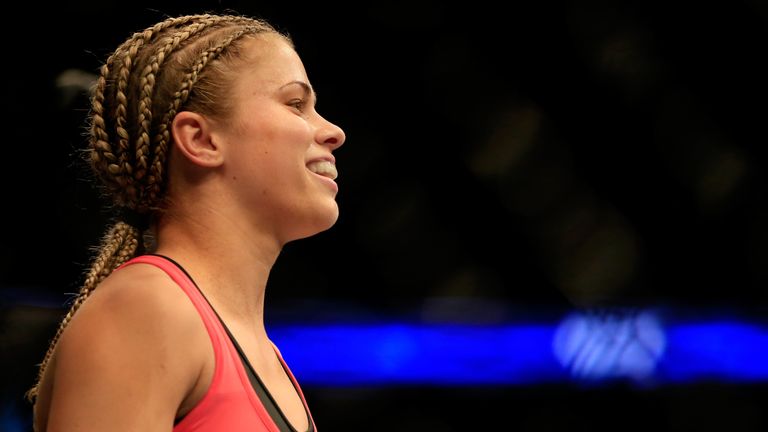 I don't think you'd find too many fighters in the modelling world - I could be the first!
Paige VanZant
"I always knew I was meant to be on a big stage in performance, and I knew I would be noticed," she told Sky Sports.
"I don't think you'd find too many fighters in the modelling world - I could be the first!
"I modelled and acted prior to fighting. I've been in national commercials, when I was focused on taking the actress route. That's something I'm still passionate about, although I'm dedicated to fighting right now.
"It means the world, I'm so grateful to be able to perform on the biggest platform. It's true that every fight, at the moment, is my biggest ever but I'm excited to prove what I'm made of."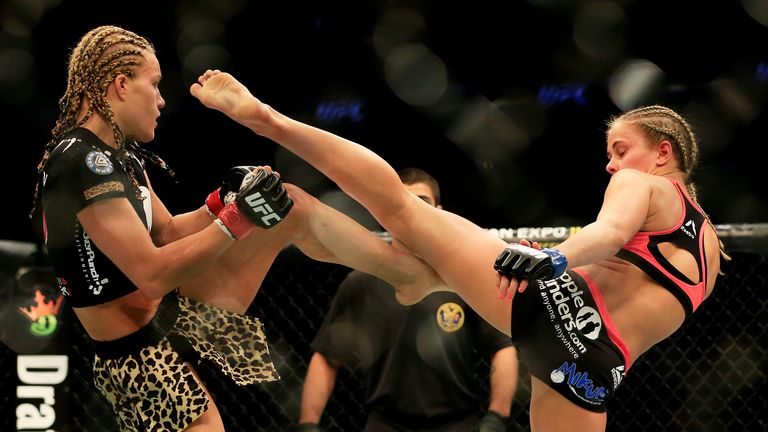 Paige VanZant's career stats
Record: 6-1
3 wins via decision, 2 via sub, 1 via KO
Division: Strawweight (115 lbs)
Height: 5'4'' Reach: 65''
UFC ranking: No 7
From: Oregon, United States
VanZant had her first pro fight three years ago and, although she was originally shunned from the UFC due to her age at 20, she has now racked up three straight wins in the world's biggest MMA organisation.
Now aged 21, she will be a legitimate contender to the women's strawweight championship if she can defeat Rose Namajunas on December 10 - a far cry from her brave decision to head to a local MMA class as a novice instead of dancing.
"I don't know what drove me to go to that first class," she said.
"It was just another class for me, I've been to many dancing classes where it's technique-based. Fighting is the same.
"My dad was a huge UFC fan, and there was a gym near us. He convinced me to go and try and class which I really enjoyed. I was always a competitor, I did have a few amateur boxing matches."
Currently ranked seventh in the UFC's newest division at 115 pounds, VanZant's surge towards the top of the pile is secondary to her overall goal.
While women's fighting has been highlighted by Holly Holm's upset win against Ronda Rousey, VanZant believes there are still misconceptions that she wants to address.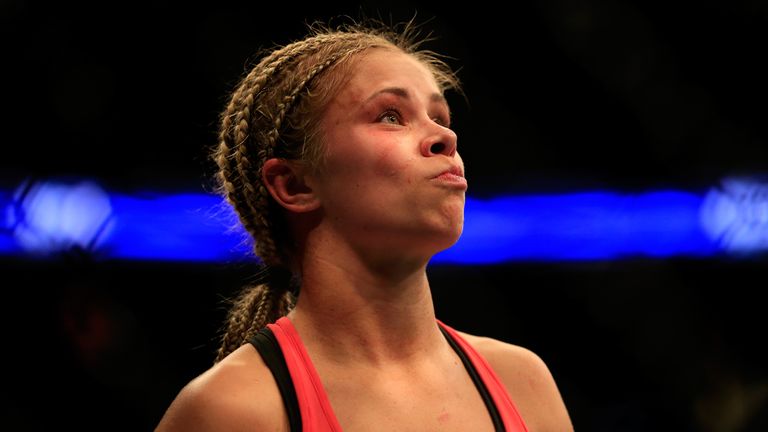 "Stereotypically, when you think of a fighter, they don't look like us," she said.
"This sport should give girls a sense of empowerment that they can do whatever they want.  I want to be a voice for people who don't feel like they fit in. This is breaking barriers.
"Is it too much of a whirlwind? No! Finally this is happening!"