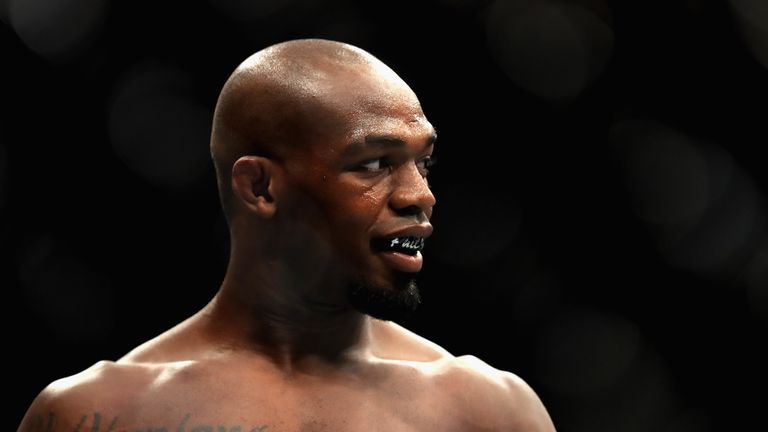 Former UFC light heavyweight champion Jon Jones is eligible to return by late October after completing a 15-month ban for a doping violation.
The US Anti-Doping Agency announced the length of Jones' ban for his second violation of the UFC's anti-doping policy on Wednesday.
He has been suspended since testing positive for a steroid metabolite last summer, and the ban will conclude October 28, 15 months after the collection of the positive sample.
The decision by an arbitrator means the 31-year-old Jones could even fight at UFC 230 in New York on November 3, if the mixed martial arts promotion decides to book his comeback bout on that card.
"It's difficult to express myself at this moment, but I can definitely say my heart is filled with gratitude and appreciation," Jones said in a statement posted on his social media accounts.
"I want to thank all of you who have stood by me during the toughest stretch of my life. It has meant the world to me and always will. But now is the time to shift the focus front and centre to the road ahead.
"Greatness is what I'm chasing and the path to reclaiming my throne is now officially open. Comeback Season begins now."
Jones could have been suspended for four years for a second failed test, but arbitrator Richard H. McLaren determined the ban's length by evaluating Jones' degree of fault.
Jones claimed he did not knowingly take any banned substances, and he passed several out-of-competition drug tests leading up to his failed in-competition test, one day before UFC 214 in Anaheim, California.
California State Athletic Commission executive officer Andy Foster said his group is "agreeable, in concept" to the 15-month suspension, but added Jones still must pay a $205,000 (£156,000) fine.