North and South Korean athletes to march separately at Winter Paralympic games
By AFP
Last Updated: 08/03/18 1:40pm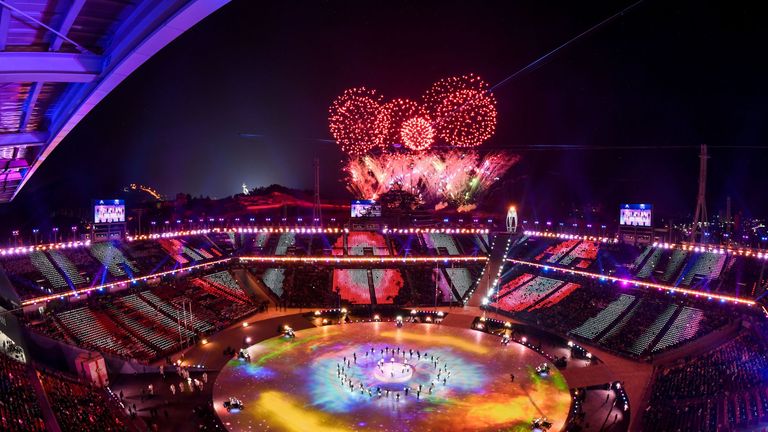 North and South Korean athletes will march separately at the Winter Paralympics opening ceremony, organisers said Thursday, despite a recent Olympics-driven detente between the neighbours.
International Paralympic Committee (IPC) president Andrew Parsons said the body was "disappointed" but did not give a reason for the decision.
The two Koreas had marched together at the opening of last month's Winter Olympics under a neutral "unification flag".
This was part of an intense rapprochement that also saw the North send hundreds of cheerleaders and leader Kim Jong Un's sister to the ceremony.
Seoul responded by sending President Moon Jae-in's special envoys, to Pyongyang, where leader Kim told them he was willing to discuss denuclearisation with the US.
The North is sending two cross-country skiers, Kim Jong Hyon and Ma Yu Cho, the first time it has ever sent athletes to the event and the IPC had offered athletes from the neighbours the chance to march together at the opening ceremony.
But after lengthy negotiations between both countries Thursday, the IPC said the athletes had decided to parade separately.
"Although we are disappointed, we respect the decision of the two (committees) who decided that marching separately would be better for both parties," said IPC president Parsons in a statement.
"I think having North Korea participate in Pyeongchang 2018 is a great step forward for the Paralympic movement."
He did not give a reason but the North's athletes may not have been keen to march alongside a defector.
South Korean ice hockey player Choi Kwang-hyouk was born in the North and lost a leg in a train accident as a child, before later defecting to the South.
The opening ceremony will take place on Friday.