WWE Royal Rumble 2016: Triple H wins WWE World Heavyweight Title
The Game chucks out Reigns and Ambrose to secure 14th crown
Last Updated: 25/01/16 1:33pm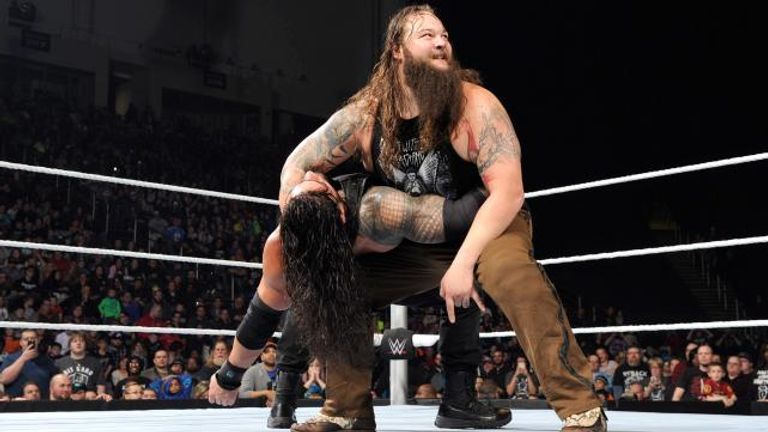 Triple H has become WWE World Heavyweight Champion for the 14th time after winning the 2016 Royal Rumble.
The Game made a shock appearance as the 30th and final entrant in Sunday night's match, eliminating pre-match champion Roman Reigns - the man who attacked him at the TLC event in December - and finally Dean Ambrose to seal a main-event berth at WrestleMania 32.
CLICK HERE TO ORDER A WWE ROYAL RUMBLE REPEAT
Reigns fought valiantly after starting the bout at No 1, surviving an assault from The League of Nations that forced him to head backstage for treatment and eliminating five Superstars, the equal most in the match alongside Braun Strowman.
However, the Big Dog's title reign came to an end in a contest that saw independent wrestling standout AJ Styles make his WWE debut; NXT grappler Sami Zayn dump out Kevin Owens; and The Wyatt Family remove Brock Lesnar.
Reigns won the 2015 Rumble by hurling Rusev over the top rope and began in similar fashion this time around, dispatching The Bulgarian Brute quickly after he entered at No 2.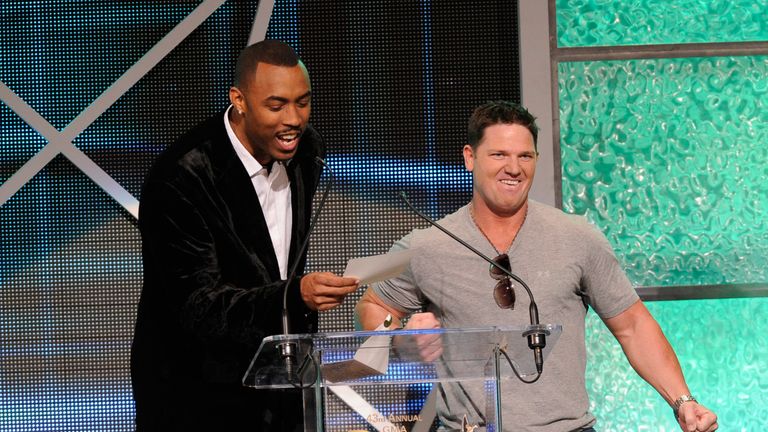 Styles, a former performer with Ring of Honor, New Japan Pro Wrestling and Total Nonstop Action Wrestling, stunned the crowd by emerging at No 3, the fan favourite dismissing Curtis Axel, and with Reigns' help, Tyler Breeze, before falling victim to Kevin Owens.
Owens - who had failed to regain the Intercontinental Title earlier in the evening after losing a Last Man Standing Match to Dean Ambrose when he clattered through two tables - was then sucker-punched by Zayn, his fellow Canadian with whom he shares a long history.
Reigns missed much of the match being tended to by medics after his pummelling by Sheamus and his cronies, but returned with a vengeance later on to banish Sheamus, Alberto Del Rio and The Miz.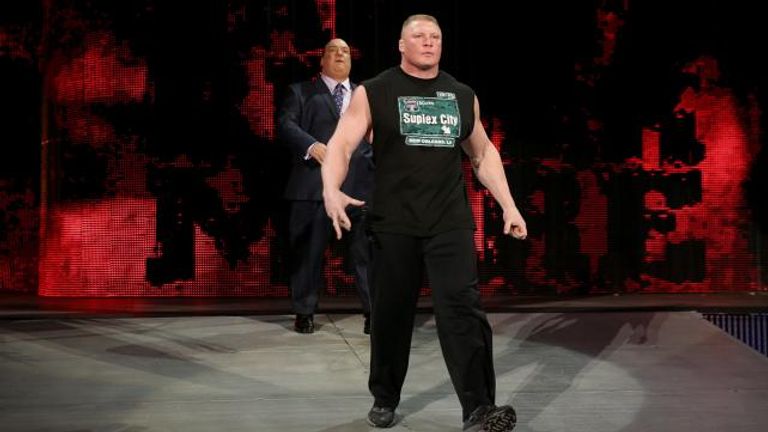 The Juggernaut was denied a scrap with Lesnar, thought, the Beast Incarnate eliminating Wyatt Family members Strowman, Luke Harper and Erick Rowan but sent packing when that trio, and their leader, Bray Wyatt, ganged up on him.
CLICK HERE TO ORDER A WWE ROYAL RUMBLE REPEAT
Triple H then shattered Wyatt and Dolph Ziggler's hopes of a Rumble triumph before knocking off erstwhile Shield colleagues Reigns and Ambrose and celebrating in the ring with his wife Stephanie McMahon and father-in-law, Vince McMahon.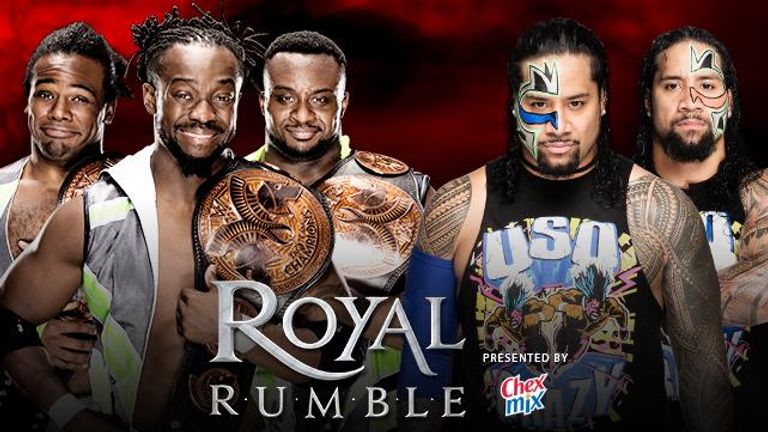 Elsewhere at the Royal Rumble, The New Day beat The Usos to retain the WWE Tag Team Titles and Kalisto reclaimed the United States Championship after striking Del Rio with Salida del Sol.
Plus, Sasha Banks made her presence felt in the wake of Charlotte's successful if controversial Divas Title defence against Becky Lynch - Charlotte pinning Lynch after her father, Ric Flair, threw his coat at the Irishwoman - by attacking both champion and challenger.
Royal Rumble booking details
WWE Royal Rumble will be repeated on Sky Sports Box Office (channel 491) but NOT Sky Sports HD Box Office (channel 492) between 9am, Monday, January 25 and 9pm, Thursday, January 28.
Repeat showings will last for three hours, with the final showing STARTING at 9pm on Thursday, January 28.
The event is priced at £19.95 for UK customers, €24.95 for viewers in the Republic of Ireland.
Viewers can call 03442 410 888 to book WWE Royal Rumble. (There may be an additional charge for telephone bookings).
You can also book WWE Royal Rumble online by visiting this link: https://my.sky.com/orderboxoffice/?DCMP=bac-SS.com_RoyalRumble
Only bookings via Sky TV remote are recordable using Sky Plus.
Sky TV residential customers only. Commercial customers contact Sky for price and to order. Sky Box Office terms apply. 
Cable customers should contact their local cable operator.