WrestleMania 32: Roman Reigns defeats Triple H to become champion
The Undertaker beats Shane McMahon inside Hell in a Cell
By David Ruse
Last Updated: 04/04/16 10:20am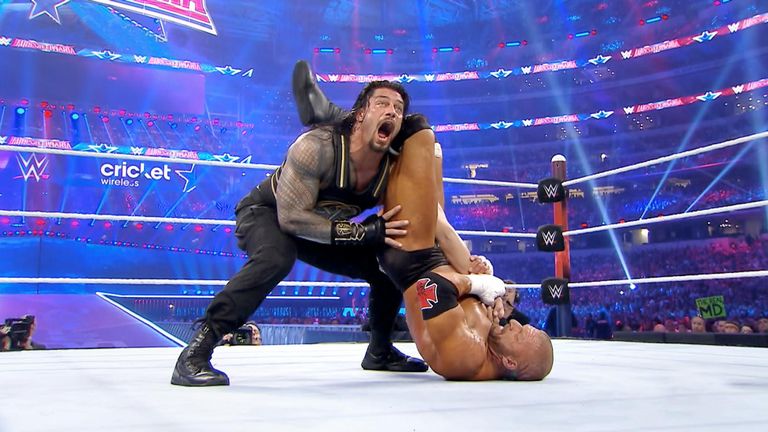 Roman Reigns left WrestleMania 32 as the new WWE World Heavyweight Champion following a pinfall victory over Triple H.
The Big Dog claimed the belt - which he shipped to Triple H during the Royal Rumble Match in January - for the third time by blasting The Game with two Superman punches and a spear.
Reigns' chances of victory looked in jeopardy when Triple H's wife Stephanie McMahon, who the former Shield star had accidentally speared earlier on, handed The Cerebral Assassin his sledgehammer.
But The Juggernaut steered clear of the weapon to complete a huge victory, having seen his hopes of winning the world title at last year's WrestleMania dashed when Seth Rollins cashed in his Money in the Bank contract.
ORDER A WRESTLEMANIA 32 REPEAT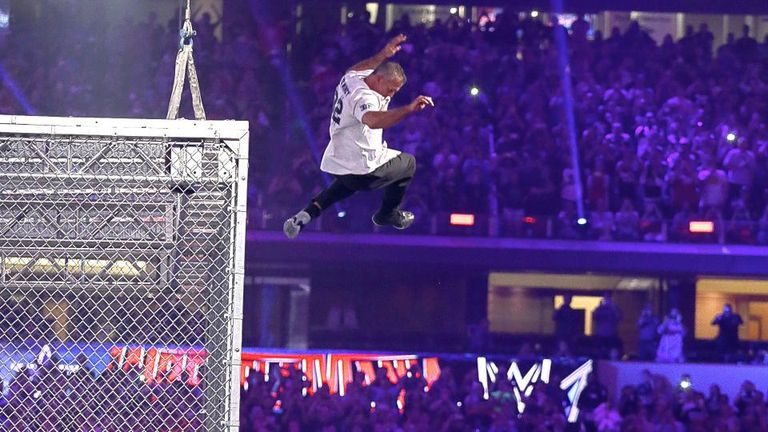 Triple H and Stephanie McMahon's night could have been even worse had Shane McMahon beaten The Undertaker inside Hell in a Cell and assumed control of Monday Night Raw, but Shane slipped to defeat.
The former Hardcore and European Champion pushed The Phenom to the limit, though paid the price for a death-defying leap off the Cell when Undertaker rolled out of the way at the last minute.
McMahon crashed straight through the announce desk before The Demon of Death Valley dragged his rival back into the ring and performed a match-sealing Tombstone Piledriver.
The Undertaker's victory ensured he will be able to compete at future WrestleManias, with Vince McMahon promising to banish him from wrestling at The Show of Shows again had he lost.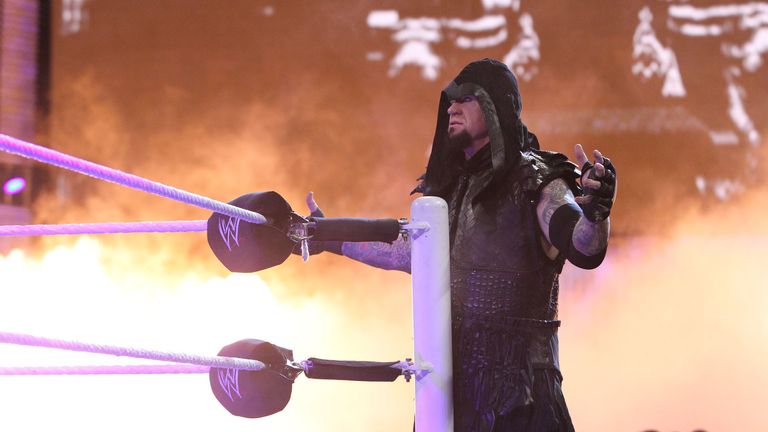 Elsewhere, Zack Ryder pulled off an upset win to land the Intercontinental Title in a seven-man Ladder Match, the fan favourite besting champion Kevin Owens, as well as Dolph Ziggler, Sami Zayn, Sin Cara, The Miz and Stardust.
Charlotte retained the Women's Championship, which has replaced the Divas Championship, courtesy of a submission victory Becky Lynch, with the third participant in the Triple Threat Match, Sasha Banks, stopped from intervening by Charlotte's father, Ric Flair.
Brock Lesnar saw off a spirited challenge from Dean Ambrose to win the pair's No Holds Barred Street Fight, administering a whopping 13 German suplexes along the way, while Chris Jericho defeated AJ Styles.
The League of Nations knocked off The New Day - before their post-match bragging saw them attacked by WWE legends Shawn Michaels, Mick Foley and "Stone Cold" Steve Austin - while there were also memorable moments featuring The Rock and former basketball star Shaquille O'Neal.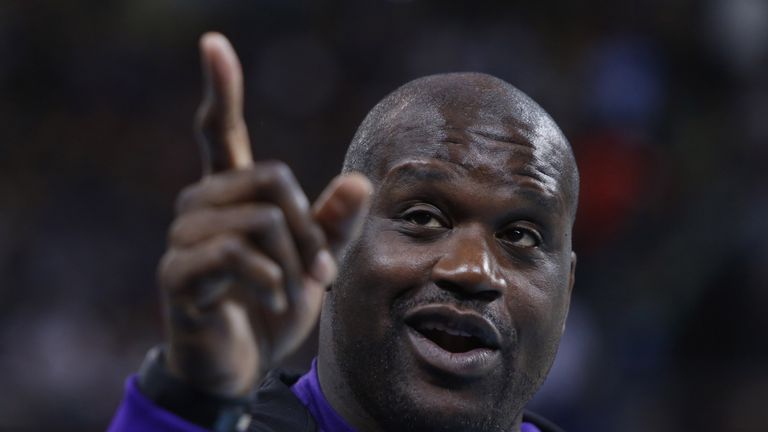 The Rock clashed with The Wyatt Family, bickering with Bray Wyatt, beating Erick Rowan in a six-second match and then joining forces with a returning John Cena to send Wyatt's brood scarpering.
O'Neal, meanwhile, was a shock entrant in the Andre Giant Memorial Battle Royal, which was eventually won by NXT standout Baron Corbin when he lastly eliminated Kane.
O'Neal helped Big Show dispose of Fandango and Damien Sandow but the two giants were then sent over the top rope themselves when the rest of the competitors joined forces.
WrestleMania 32 booking details
WrestleMania 32 will be repeated on Sky Sports Box Office (channel 491) but NOT Sky Sports HD Box Office (channel 492) between 10am, Monday, April 4 and midnight, Tuesday, April 5.
Repeat showings will last for four hours 30 minutes, with the final showing STARTING at 10pm on Tuesday, April 5.
The event is priced at £19.95 for UK customers, €24.95 for viewers in the Republic of Ireland.
Viewers can call 03442 410 888 to book WrestleMania 32. (There may be an additional charge for telephone bookings).
You can also book WrestleMania 32 online by visiting this link: https://my.sky.com/orderboxoffice/
Viewers can also book using their Sky TV remote. (Only bookings via Sky TV remote are recordable using Sky Plus).
Sky TV residential customers only. Commercial customers contact Sky for price and to order. Sky Box Office terms apply. 
Cable customers should contact their local cable operator.