WWE star Big Show on UK fans, Finn Balor and Floyd Mayweather
'Sheamus introduced me to steak and kidney pie'
By David Ruse
Last Updated: 13/09/16 12:32pm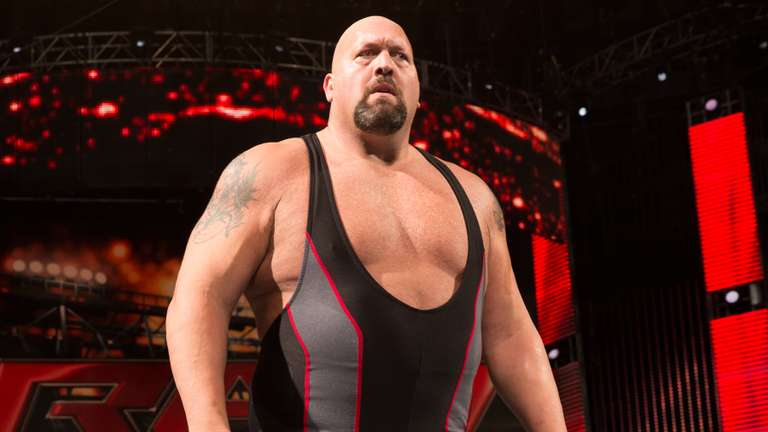 WWE legend Big Show flew into London earlier this week for the Raw brand's live show at The O2 Arena - and we were lucky enough to catch up with him.
The former world champion - real name Paul Wight, Jr - crushed The Shining Stars, Primo and Epico, at the event in a two-on-one handicap match.
But before he laced up his boots he sat down with Sky Sports to discuss the passion of UK fans, which local delicacies he enjoys eating, and his favourite British wrestler.
Big Show also heaped praise on Irish superstar Finn Balor, who is currently nursing a shoulder injury, and reflected on when Floyd Mayweather punched him in the chops at WrestleMania 24…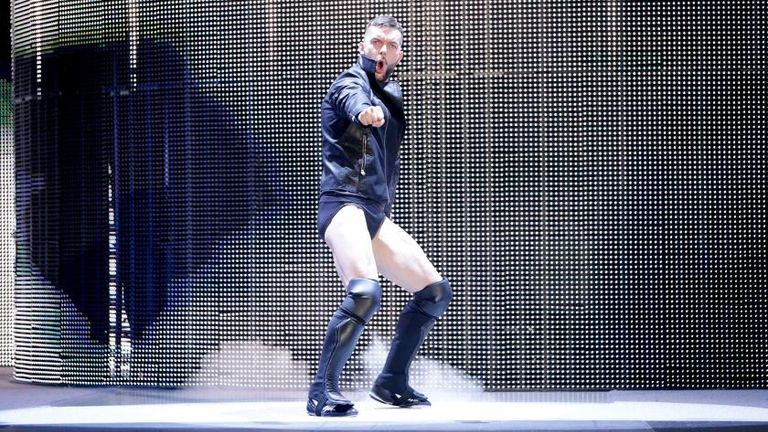 Big Show on… touring the UK
"I've been in WWE for 17 years and done two UK tours a year for 14 years - I've probably been over 30 times and every time I do there's something new. This time, for example, I have been to Savile Row, so I am going to have a proper suit - or a tent! One of the first media tours I did  was with The Rock - no one knew who I was as I had just come from WCW, they thought I was The Rock's bodyguard. He had about 25,000 people turn up and wanting things with his face on it signed, whereas I was signing mats as there wasn't anything with my face on it yet. Considering where The Rock is now my ego is okay playing second fiddle to him!"
Big Show on… UK fans and experiences
"Lots of the UK fans are very vocal and come to have a good time. They don't conform - they are going to cheer for who they want to, boo who they want to and chant whatever they want to chant. They call me a big, fat b******, which makes me giggle. They really chant it with love - at least I think it's love! I also love fish and chips over here when it's done right and wrapped in newspaper, but Sheamus has introduced me to steak and kidney pie, which is probably the most heavenly thing I have eaten in my life. I also love the history you have in the UK with all the old buildings, while I have also met the Queen's Cavalry. It's awe-inspiring."
Big Show on… his favourite British wrestler
"My favourite is William Regal - he came up through the independent scene in England, starting at 14 and fighting tooth and nail every night. He brings class and character to our shows and his style of wrestling is great, too. A lot of UK wrestlers are very good at chain wrestling, telling a story through holds, while American wrestling is a little more flashy, with lots of high-spots. I have always been envious of guys like Regal who can synchronise their moves and make a wrist lock like they are tearing your arm off. You'd have to be really terrible to have a bad match with Regal, he could wrestle a broomstick, but he will now punch me in the eye for saying nice things!"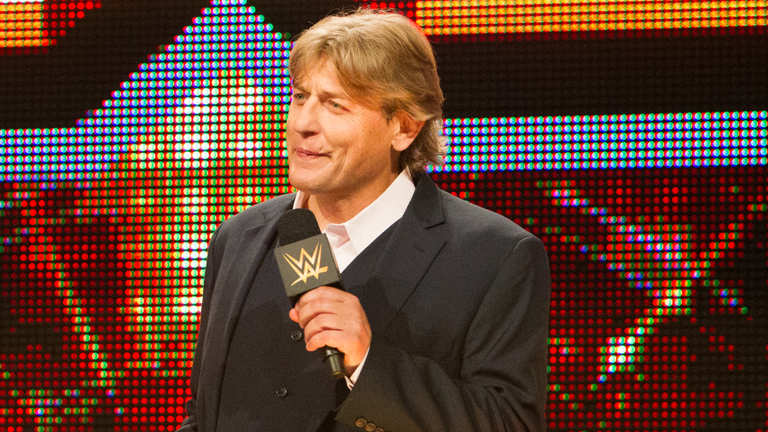 Big Show on… Finn Balor
"We have try-outs at almost every TV taping and it can be hard for guys to shine in an empty arena with a bunch of Superstars standing around watching, but you can tell in 20 seconds whether some guys have 'it' - whether they move their feet right, are willing to learn and can be a WWE Superstar. Finn, who was by no means a rookie having fought in different dojos all over the world, had that charisma and charm that you wanted to see more of - I would have loved the chance to work with him as we could have torn the house down. With his attitude and skill he will overcome this injury and come back strong. It was pretty badass of him to separate his shoulder [in his match against Seth Rollins at SummerSlam] put it back in and continue to wrestle. That deserves a lot of respect."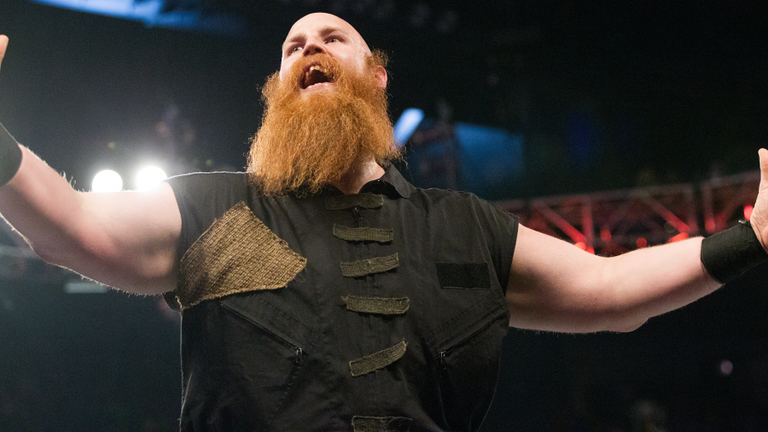 I am looking for Erick Rowan to get a break. He has gotten so much better as a big man and I am always singing his praises - much to Luke Harper's dismay!
Big Show on Erick Rowan
Big Show on… WWE recruiting new talent
"Just because guys are successful in other territories it does not mean the doors are closed for them in WWE - it's the exact opposite. Where Triple H has done a really good job is to reach out to these independent promotions to develop relationships with them and help us increase our talent pool and diversity. If we only recruit from the same farm, we are going to have the same fish. You want to forge relationships with guys from other territories and other countries who are established a little bit. We don't always need to build a cake from the ground-up if all we need to do is add a little frosting - if a seasoned wrestler is out there and can offer something, we should take them. Diversity makes us better and allows us to grow, which is what I want for WWE."
Big Show on… being punched by Floyd Mayweather
"The hit (at WrestleMania 24) was hard enough! I asked him to break my nose and, as one of the best fighters in the world, he did! He didn't cause any irreparable damage as I still look like Robert Redford… I have nothing but good things to say about Floyd - he is a fantastic businessman and entertainer, although his grandmother laid into me pretty hard after WrestleMania for slapping her baby boy in the chest! As for Floyd's possible fight with Conor McGregor, if it was a boxing match, he would win - Conor wouldn't be able to hit him. Conor hits hard but it doesn't matter if you can't hit your target! Floyd has too much unconscious competence. Still, it would be some draw."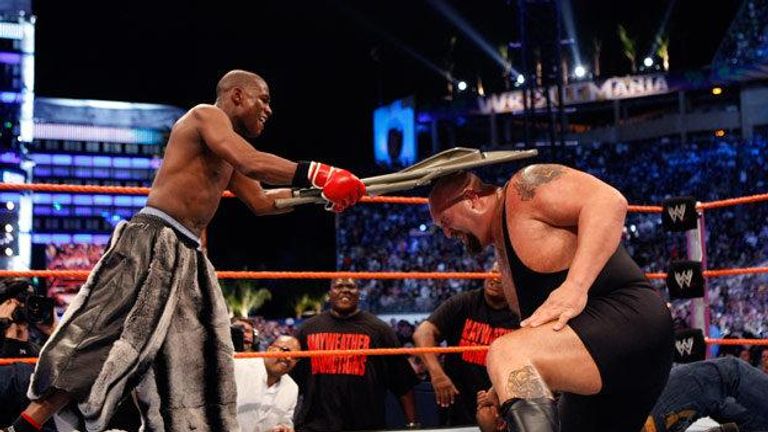 Watch WWE Backlash from 1am on Monday live on Sky Sports Box Office.
PHONE: UK viewers can call 03442 410 888 to book WWE Backlash, while customers in the Republic of Ireland should call 0818 220 225. (There may be an additional charge for telephone bookings).
ONLINE: Visit this link: https://my.sky.com/orderboxoffice/
REMOTE
Sky+: Press the box office button on your remote, then click the sports tab followed by WWE Backlash.
Sky Q: Press Home on your Sky Q remote, select TV guide, then Box Office and the WWE Backlash. Enter your TV Pin if prompted. (Only bookings via Sky TV remote are recordable using Sky Plus).
Sky TV residential customers only. Commercial customers contact Sky for price and to order. Sky Box Office terms apply. Cable customers should contact their local cable operator.
Watch Sky Sports' derby day extravaganza on September 10 - Man Utd v Man City and Celtic v Rangers - as part of our three months half-price offer.