WWE Hell in a Cell - key questions: Will someone cost Seth Rollins?
Can Cesaro and Sheamus dethrone The New Day?
By David Ruse
Last Updated: 29/10/16 4:30pm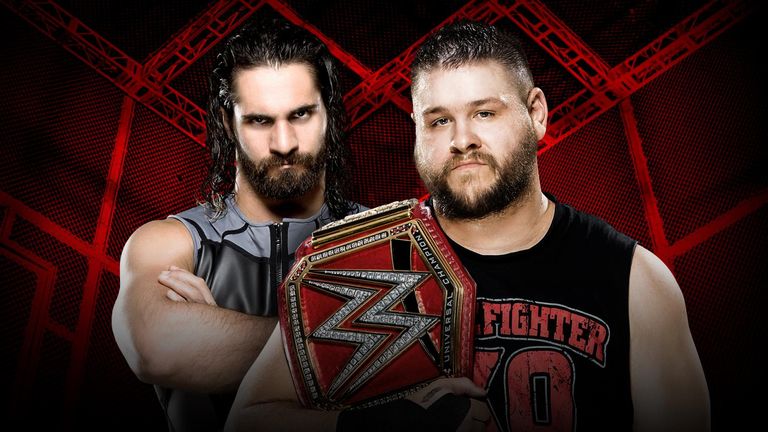 Seth Rollins, Kevin Owens, Roman Reigns, Rusev, Sasha Banks and Charlotte will step inside Hell in a Cell on Sunday night to battle for three of WWE Raw's top titles.
Rollins will challenge Owens for the Universal belt and Reigns will defend the United States strap against Rusev, while Banks and Charlotte will wrestle for the Women's Championship.
You will be able to watch the show live on Sky Sports Box Office (channel 491) from midnight, while you can also keep up to speed with our live blog on skysports.com and the Sky Sports app.
Plenty of questions will be answered Boston, Massachusetts, including the following…
Will Seth Rollins be ambushed again?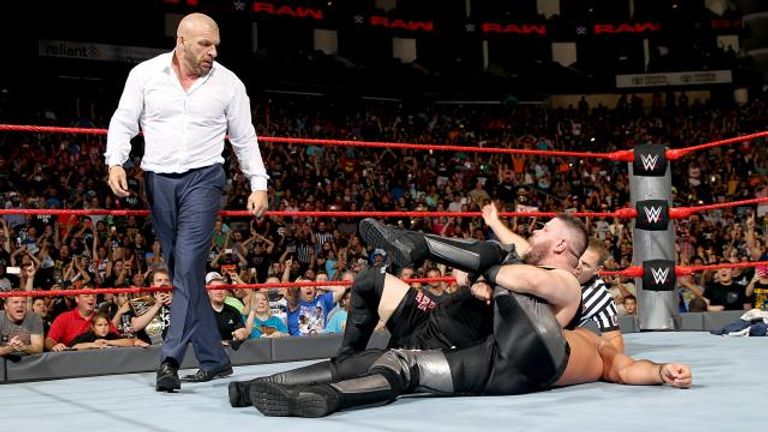 Seth Rollins has been the ultimate nearly man since recovering from a debilitating knee injury. The Architect won the WWE Title from Roman Reigns in June, only to see Dean Ambrose cash-in his Money in the Bank contract and pinch the belt seconds later. Then, as he seemed poised to land the Universal Title left vacant due to Finn Balor dislocating his shoulder, Rollins was turned on by his onetime mentor Triple H and saw Kevin Owens grab the strap instead. To rub further salt into the wound, a mixture of an injured referee and interference from Owens' best pal, Chris Jericho, left him unable to defeat Owens at Clash of Champions in September, despite the title holder being out for the count at one stage. Will Sunday finally be Rollins' night - or will someone stand in his way again?
Will Sasha Banks and Charlotte steal the show?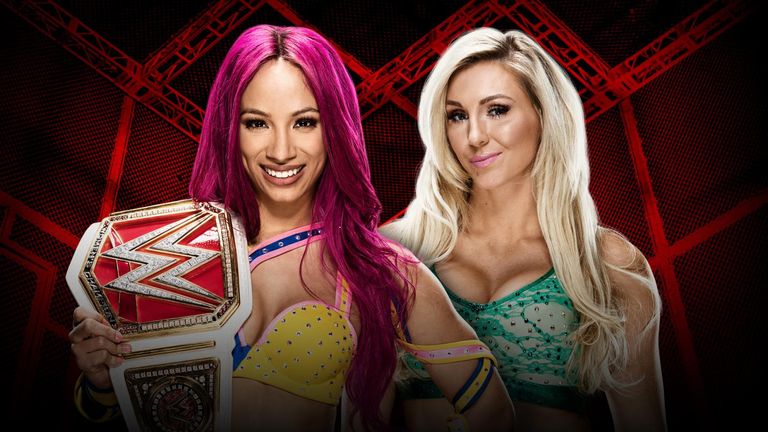 You certainly shouldn't bet against it. The Boss and The Nature Girl put on a wrestling clinic on Raw in early October as a women's match main evented an episode of the red brand for the first time in over a decade. Banks triumphed in that encounter to claim the Raw Women's Championship for a second time - and her first defence will be a history making one. That's because for the first time ever a women's match will be contested inside Hell in a Cell. With a truckload of steel surrounding them and the potential for weapons to be used, not to mention Charlotte and Banks' athleticism and grappling ability, it would be no surprise if the clash eclipsed Owens versus Rollins and Reigns' United States Title defence against Rusev as the evening's standout Cell skirmish.
Will New Day's reign come to an end?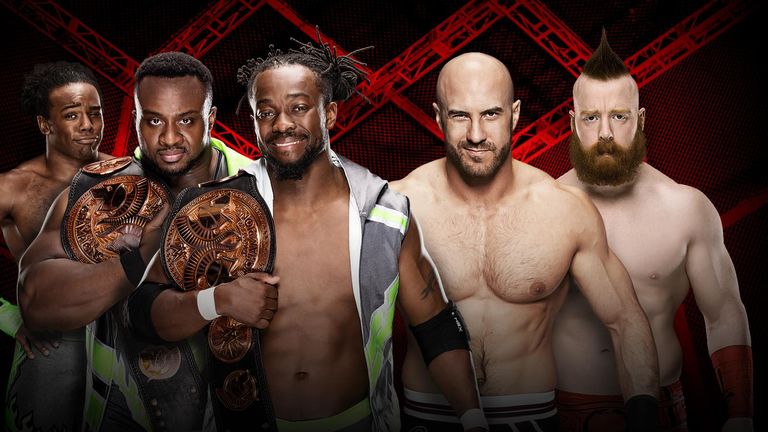 Kofi Kingston, Big E and Xavier Woods have been tag-team kingpins since knocking off Prime Time Players Titus O'Neil and Darren Young at the 2015 edition of SummerSlam, stretching their reign as Raw Tag Team Champions to in excess of 430 days, way ahead of the second-best reign of all time, Brian Kendrick and Paul London's 331-day stint with the straps between May 2006 and April 2007. Established duos such as The Dudley Boyz, The Usos, The Lucha Dragons, and most recently Karl Anderson and Luke Gallows have all failed to dethrone The New Day, so will an unconventional tandem have better luck. Irishman Sheamus and Swiss star Cesaro don't exactly like each other - but their hard-hitting style could give Woods, Kingston and Big E their stiffest, quite literally, test to date.
What lengths will Kendrick sink to?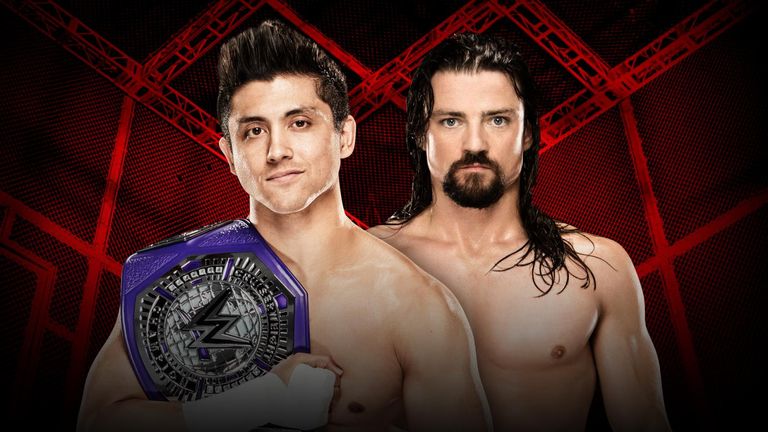 They don't call Brian Kendrick The Wizard of Odd for nothing. The 37-year-old is peculiar at the best of times but he seems close to losing the plot right now as he strives to become WWE Cruiserweight Champion for the first time in his distinguished career. Kendrick has pleaded with the man he will face on Sunday night, TJ Perkins, to let him win the championship but with the Fil-Am Flash refusing, Kendrick could resort to just about anything to claim the gold. The Virginian head-butted Perkins after losing to him at Clash of Champions in September but he could get even more vicious in Boston as he aims to keep his WWE tenure going. Perkins had better turn up prepared.
Who will take the biggest tumble?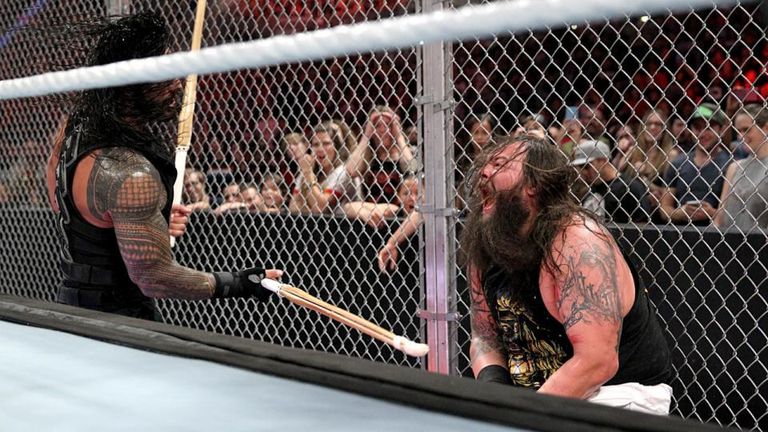 It wouldn't be Hell in a Cell without a few staggering falls. We may not get anything to rival THAT drop Mick Foley aka Mankind took while battling The Undertaker in 1998, the Hardcore Legend descending from the top of the Cell and crashing through the Spanish announce desk, at a considerable angle to boot. However, Shane McMahon took a death-defying leap from the summit of the Cell while facing Taker at WrestleMania earlier this year and it must be a given that someone is plundered through a table. Perhaps Rusev should be wary - his opponent Reigns took much delight in slamming Bray Wyatt through the pine inn his debut Cell appearance in 2015.
Watch Raw's latest pay-per-view, WWE Hell in a Cell, from midnight on Sunday (Monday morning) live on Sky Sports Box Office.
The show costs £14.95 for customers in the United Kingdom and €21.95 for viewers in the Republic of Ireland.
You can also follow the pay-per-view on skysports.com and Sky Sports' mobile and iPad apps with our live blog.
WWE Hell in a Cell booking details
ONLINE: Visit this link: https://my.sky.com/orderboxoffice/?DCMP=hellinacell
PHONE: UK viewers can call 03442 410 888 to book WWE Hell in a Cell, while customers in the Republic of Ireland should call 0818 220 225. (There may be an additional charge for telephone bookings).
REMOTE
Sky+: Press the box office button on your remote, then click the sports tab followed by WWE Hell in a Cell.
Sky Q: Press Home on your Sky Q remote, select TV guide, then Box Office and then WWE Hell in a Cell. Enter your TV Pin if prompted. (Only bookings via Sky TV remote are recordable using Sky Plus).
Sky TV residential customers only. Commercial customers contact Sky for price and to order. Sky Box Office terms apply. Cable customers should contact their local cable operator.