WWE: British star Sam Gradwell set for 'dream' debut in Blackpool
'I've only ever wanted to wrestle - or be a dinosaur!'
By David Ruse
Last Updated: 03/01/17 6:43pm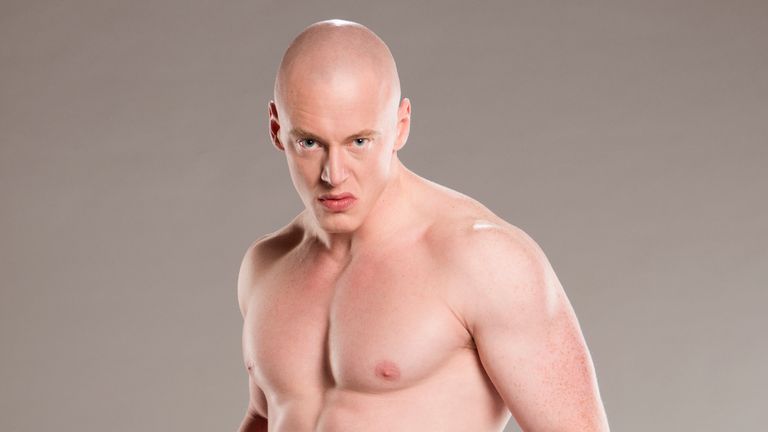 "A dream come true".
That's how English wrestler Sam Gradwell is looking at his impending WWE debut, which will come in January during the maiden WWE United Kingdom Championship Tournament in his stomping ground of Blackpool.
Gradwell - as well as his friend and ring rival James Drake - will compete in the 16-man, two-night, single elimination tournament at Empress Ballroom, with the winner being crowned the inaugural United Kingdom Champion.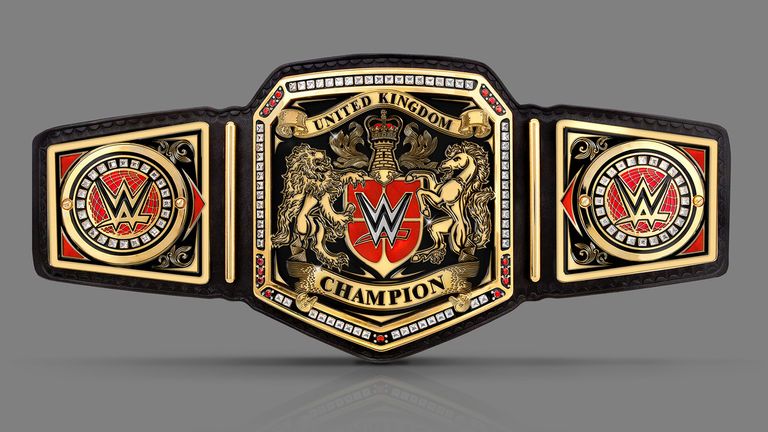 It won't be the Brit's first taste of WWE, though, with the grappler, who began his wrestling career in 2009, venturing to The O2 Arena for a trial a few years ago after meeting WWE trainer Robbie Brookside.
Gradwell was not signed then but is grateful to British legend, former Intercontinental Champion and current General Manager of NXT, William Regal, for the opportunity that has now arisen.
"I had stars in my eyes as I went to London and really thought I was ready at the time," Gradwell told Sky Sports while reflecting on his initial try-out. "But when I got there I found out real quick that I wasn't.
"I always knew I was going to be, though, and Regal saw something in me and took me under his wing.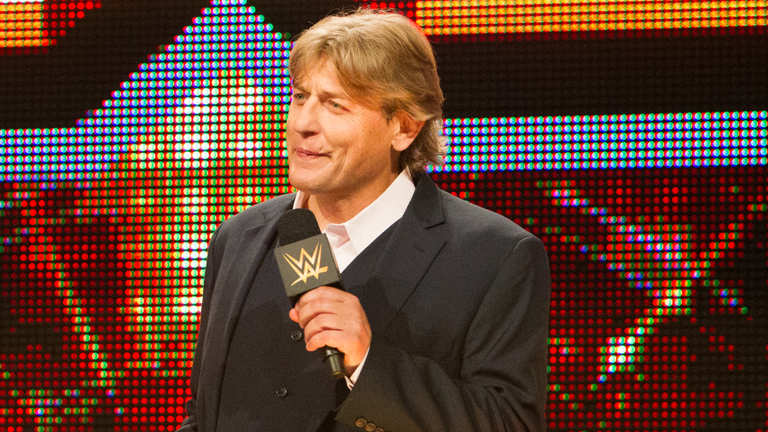 "He put me in contact with some of the guys that helped him growing up and I got invited back to WWE on a number of occasions they toured the UK.
"I appeared on shows as an extra and had try-out matches before people were let in for the TV tapings so they could see where I was up to.
"Then, a couple of months ago, I got a call from Regal early in the morning telling me I was one of the 16 selected.
"It was so early, I actually went back to sleep and thought I had dreamt it when I woke up. Thankfully, when I checked my call history, I saw the conversation had actually taken place!"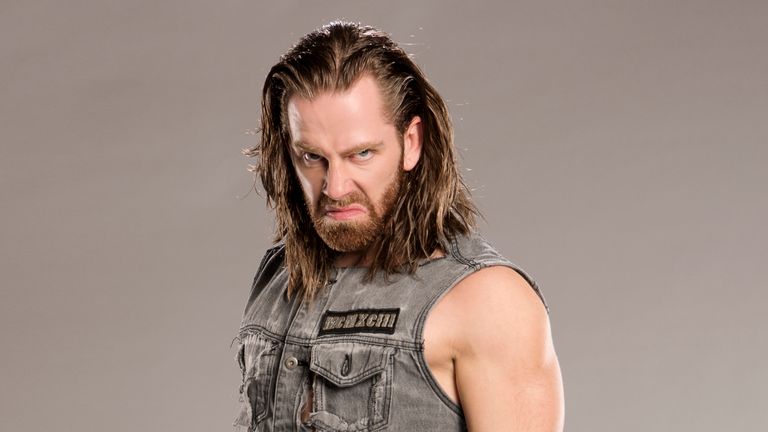 Gradwell - a former Tag Team Champion in North West promotion Grand Pro Wrestling - is now gearing up to make his WWE bow in his own patch, a turn of events he describes as "poetic".
"Since starting wrestling, I have competed all over the world with the goal of wrestling for WWE, so to come full circle and make my WWE debut in my home town is surreal and a dream come true," Gradwell said ahead of the tournament, which will air on the WWE Network on January 14 and 15.
"It's great because the only other career I have ever been interested in following is when I was four years old and I wanted to be a dinosaur! From the age of five, it was always wrestling.
"There was never any doubt I would do it - it was just a case of when and where - although I could never have predicted the journey I would go on and the people I would meet."
Each of the 16 men taking part in the United Kingdom Championship Tournament will hope to carve out careers akin to Ireland's Finn Balor and England's Neville.
Balor held the NXT Title for 292 days before winning Raw's Universal Championship at SummerSlam in August, a matter of weeks after making his main-roster debut.
Neville is also a former NXT Champion and is currently making a big impact on Raw and WWE 205 Live in the cruiserweight division after returning at December's Roadblock event.
Gradwell believes the two have boosted British and Irish wrestling and shown WWE just how much talent there is on these shores.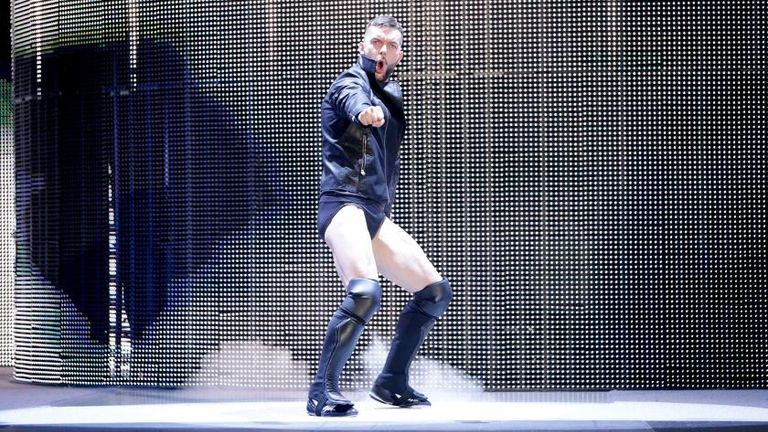 "It has always been seen as quite difficult for guys in the UK to make it in WWE," added Gradwell. "We have often been typecast and played a stereotypical British gimmick.
"But guys like Balor and Neville got signed on their ability, having made noise and showcased their talent all over the world - they gave WWE no choice but to take notice and work with them.
"The same thing applies with this tournament - these 16 are not here by accident.
"They have not been selected on Twitter following or social-media hype but because Regal has been to numerous shows, scouted wrestlers meticulously and, along with Triple H, made that call.
"WWE has seen British wrestling is on the rise and come to us."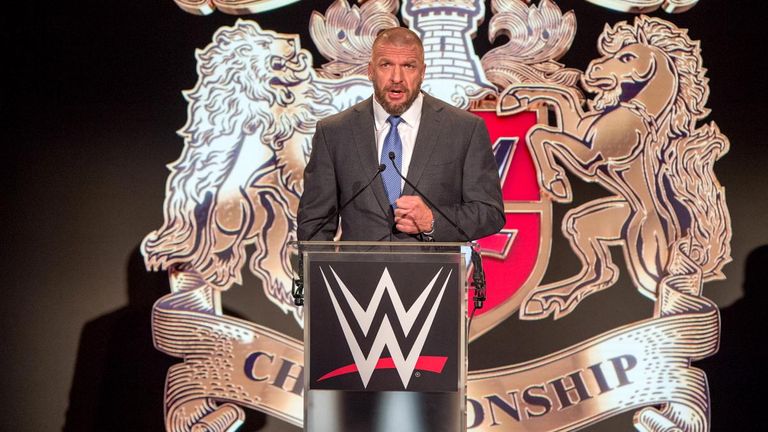 New customer winter madness offer: save over 40% on your Sky Sports Month Pass, just £20