WWE's Kevin Owens: 'Facing The Undertaker at WrestleMania would be huge'
Owens talks Nakamura, Balor and WWE UK Title Tournament
By David Ruse
Last Updated: 24/01/17 11:15am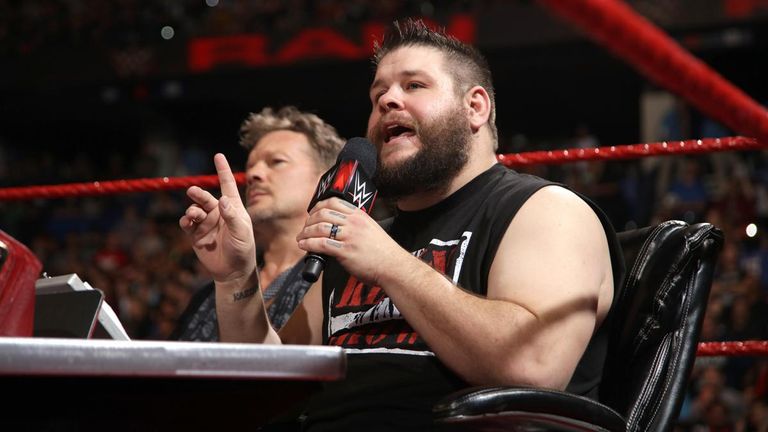 Kevin Owens is intent on being the Universal Champion heading into WrestleMania 33 - and he says he would gladly put the belt on the line against The Undertaker, Shinsuke Nakamura or Finn Balor.
Owens will move a step closer to defending the title in Orlando in April if he successfully retains the prize against Roman Reigns in a singles match at next Sunday's Royal Rumble pay-per-view, live on Sky Sports Box Office.
The Canadian could face the winner of the 30-man Royal Rumble Match at WrestleMania, a bout The Undertaker - the victor in 2007 - has confirmed he will compete in for the first time since 2009.
Owens, speaking on a pre-Rumble conference call, insists a clash with Taker - who has lost just one of his 24 clashes at WrestleMania, to Brock Lesnar in New Orleans in 2014 - would be special.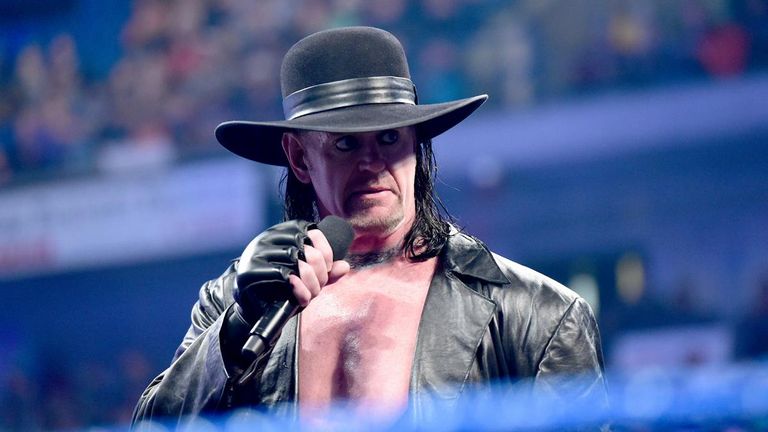 The Raw star also feels reigning NXT Champion Shinsuke Nakamura has the "aura" to main-event 'Mania and that Finn Balor - who was forced to vacate the Universal Title a night after winning it at SummerSlam in August after injuring his shoulder - would be a deserving rival.
"I can't remember a Rumble line-up in recent years that has been so strong," Owens said of a match that will include Lesnar, Big Show, Randy Orton, Goldberg, Bray Wyatt and his friend, Chris Jericho.
"There are giant Superstars and facing one of them at WrestleMania would be a huge match - and who doesn't want a huge match at WrestleMania?
"If I had to narrow it down to one [to face at WrestleMania] it would be The Undertaker. He is synonymous with that event and I was always in awe of him - as a kid, teenager and adult.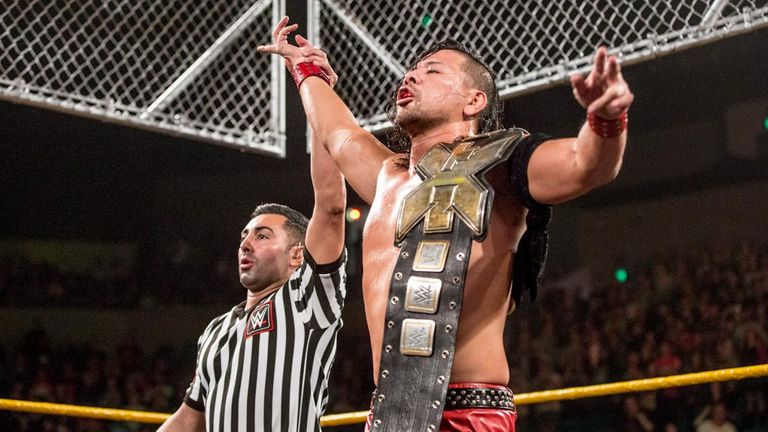 He is able to grab the attention of people right away with his mannerisms and entrance - by the time he gets to the ring, you are kind of hooked.
Kevin Owens on Shinsuke Nakamura
"I think if you look at NXT, the one guy who seems like he would belong in a WrestleMania main event is Nakamura, because of the aura and the buzz that he gets.
"He is able to grab the attention of people who don't really know who he is right away with his mannerisms and entrance - by the time he gets to the ring, you are kind of hooked.
"Balor also never lost the title so I would gladly give him a match for it when he is healthy enough."
Balor was in attendance in Blackpool last weekend to see Tyler Bate become WWE's first United Kingdom Champion, the 19-year-old beating fellow Midlander Pete Dunne in the final.
Owens says he was impressed by the two-night tournament at Empress Ballroom, which featured 16 wrestlers from across the Home Nations and the Republic of Ireland.
"They were all performing in front of a crowd that knew them pretty well and that translated," he said. "The way they were introduced through video packages to tell their story was very well done.
"Bate and Dunne stood out - but I expected them to stand out because I always hear people talking favourably about them."
The former Pro Wrestling Guerrilla and Ring of Honor World Champion revealed, however, that he was never that enamoured with Goldberg growing up, believing the WCW legend 'stole Steve Austin's look'.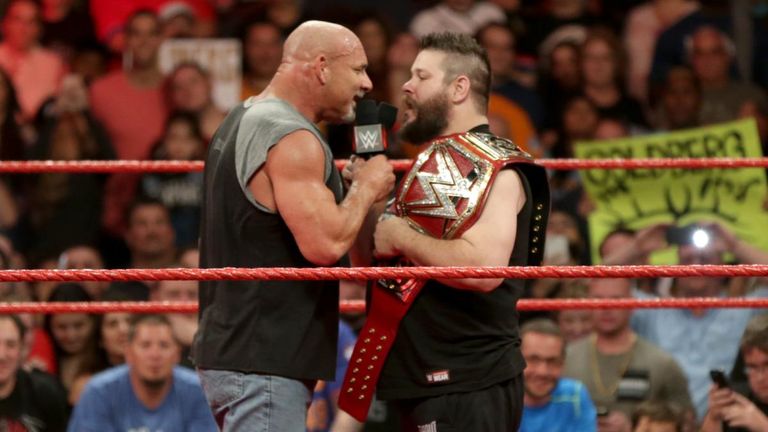 Owens, who interacted with Goldberg on a recent episode of Raw, could end up facing the 50-year-old at WrestleMania if they both triumph in their respective matches at the Royal Rumble.
"I was never a WCW fan growing up so I was never a Goldberg fan at all - and I've told him that," added Owens. "He was the enemy, he was the guy taking Steve Austin's look.
"So to stand in the ring on Raw, and to have his music hit and his pyro [go off] was very surreal, as in the 1990s and 2000s I couldn't stand it."
WWE Royal Rumble booking details
WWE Royal Rumble will be shown live on Sky Sports Box Office (channel 491) and Sky Sports HD Box Office (channel 492) from midnight Monday, January 30.
The pay-per-view will cost £19.95 for viewers in the United Kingdom and €24.95 for customers in the Republic of Ireland.
WWE Royal Rumble will repeated on Sky Sports Box Office (channel 491) BUT NOT Sky Sports HD Box Office (channel 492) between 10am on Monday, January 30 and 8pm on Thursday, February 2 - 8pm is the start of the final playout.
A live blog of WWE Royal Rumble will run on skysports.com and the Sky Sports app during the event, featuring text commentary, social media and short highlight clips.
You can order the show by visiting this link: https://my.sky.com/orderboxoffice/?DCMP=WWERoyalRumble
You can also book the event over the phone: UK viewers should call 03442 410 888, while customers in the Republic of Ireland should call 0818 220 225. (There may be an additional charge for telephone bookings).
You will also be able to order the show via your Sky remote nearer the event:
Sky+: Press the box office button on your remote, then click the sports tab followed by WWE Royal Rumble.
Sky Q: Press Home on your Sky Q remote, select TV guide, then Box Office and then WWE Royal Rumble. Enter your TV Pin if prompted. (Only bookings via Sky TV remote are recordable using Sky Plus).
Sky TV residential customers only. Commercial customers contact Sky for price and to order. Sky Box Office terms apply. Cable customers should contact their local cable operator.