AJ Styles is 'on a par with Ric Flair, Bret Hart and Shawn Michaels', says Paul Heyman
By Jefferson Lake, WWE Editor
Last Updated: 21/11/17 11:08am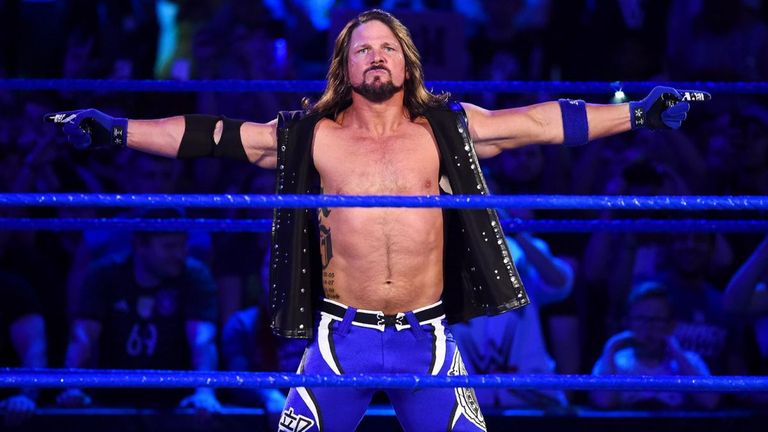 AJ Styles' performance against Brock Lesnar at Survivor Series has led Paul Heyman to compare him to three of the greatest ever talents to enter a wrestling ring.
Styles and Lesnar delivered a match-of-the-night contender at the event in Houston on Sunday and Heyman - as Lesnar's advocate - had a ringside view of the action.
The Phenomenal One has nurtured a reputation during his 19-year professional career as an excellent technician and bump-taker and, despite turning 40 in the summer, appears to be getting better with age.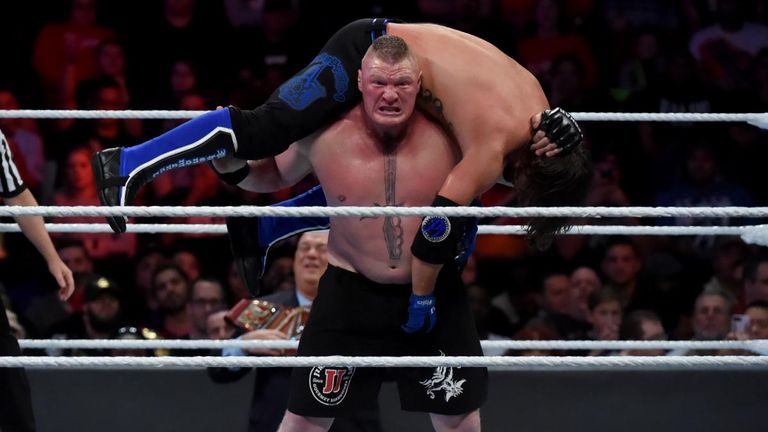 He beat Jinder Mahal in a memorable world title match at SmackDown in Manchester to reclaim his crown and earn a place in the champion-against-champion match against Lesnar at Survivor Series.
That contest is likely to figure in the match-of-the-year conversations for many WWE fans and was enough to convince Heyman that Styles is the best he has ever seen.
"I'm shocked because I've been an AJ Styles fan since before I was supposed to be an AJ Styles fan," he told WWE.com. "I watched AJ Styles before anyone was supposed to watch AJ Styles.
"He is more phenomenal than he gives himself credit for. If you're not an AJ Styles fan you shouldn't even be watching WWE.
"He's everything that Shawn Michaels, and Bret Hart, and Ric Flair were to their generation and he's updated it. He's evolved their styles to truly be the single most phenomenal in-ring performer I have ever had the honour and the pleasure of watching up close.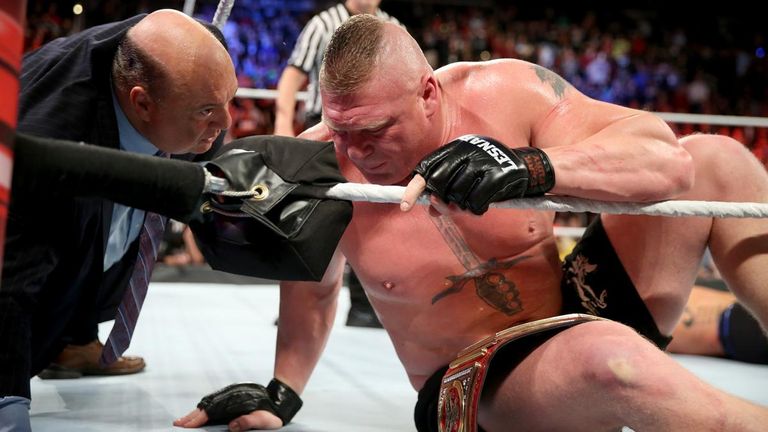 "I've been doing this my entire life. No one in the ring has ever compared to what I witnessed when I had the best seat in the house and I got to witness AJ Styles up close.
"To you sir, I have nothing but respect and utmost admiration. Which is why when they put this match together when AJ Styles defeated Jinder Mahal to become to WWE Champion I dropped to my knees and I thanked God that Brock Lesnar gets to step into the ring with AJ Styles."
Watch AJ Styles on SmackDown Live on Sky Sports Arena at 1am on Tuesday night