Nia Jax wants Bull Nakano at WWE Raw's 25th anniversary show
By Jefferson Lake, WWE Editor
Last Updated: 11/01/18 10:46am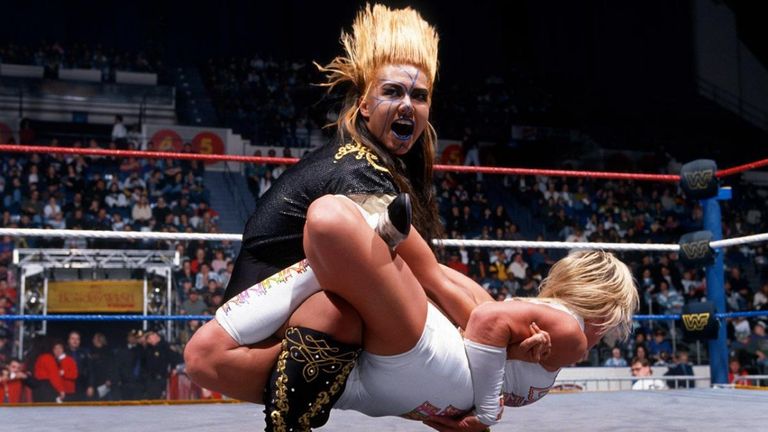 Nia Jax knows it's a long shot, but there's one superstar she wants to see come out of retirement for Raw 25 more than any other.
The red brand's anniversary show - which will broadcast live from two separate New York venues on January 22 - will already see several old-school legends make their WWE return.
'Stone Cold' Steve Austin confirmed his presence this week, adding his name to a list which includes The Undertaker, Shawn Michaels and Kevin Nash.
When asked for her personal hopes and dreams for who else might turn up, Jax reeled off several female superstars of the past, but one name stood out among the usual suspects.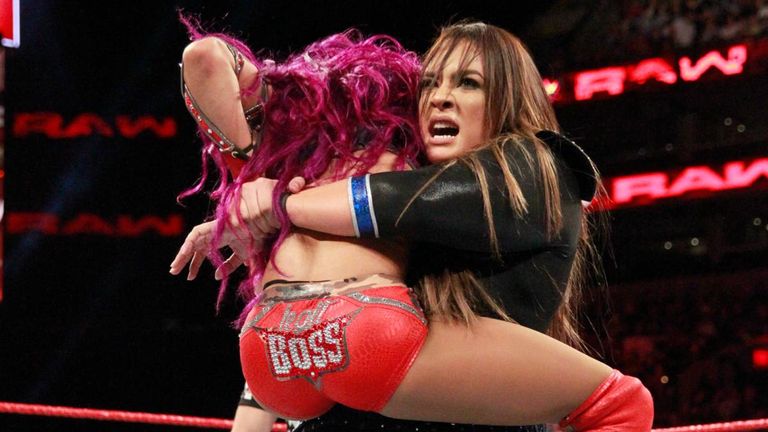 "I would love to get in the ring with Bull Nakano," she told Sky Sports. "I would be so excited."
The nomination of Nakano as a chief source of inspiration for Jax is a curious one which gets less curious under examination.
Jax has been presented as a monster heel throughout her WWE run and so it is perhaps obvious she should use Nakano - regarded as one of the best 'big hitter' female competitors of all time - as her blueprint.
She also acknowledges the contribution made by Nakano and her All-Japan Women contemporaries to the advancement of the women's division in WWE, citing those pioneers as vital to the cause of the modern-day crew.
"Watching her back in the day, she [Nakano] is the definition of a badass woman," she said. "If you look back at their wrestling matches they were revolutionary back then, they just didn't get the spotlight that we do now.
"If it wasn't for those women putting in the work and the time, and showing people what they can do then I don't think we would have had the opportunities to show what we can do now.
"They went insane. If you go back and watch that stuff, it's so cool. I always study and watch them, it was super cool."
While the All-Japan Women's division was unquestionably hugely important in wrestling history, it was something of a niche interest during its mid-1990s heyday.
Nakano, however, did translate to a mainstream western audience, primarily through her out-and-out face-against-heel clashes with Alundra Blayze in the then-WWF.
They faced off on Monday Night Raw on several occasions, where the unique Nakano was able to exhibit some examples of the ultra-stiff Japanese style, before a brief run in WCW and then an eventual retirement in 2012.
"That [style] is something that I love," said Jax. "You have women in UFC who are kicking the crap out of each other.
"If you look at what they were doing back then, you wouldn't want to be on the end of one of those backfists or the way they hit each other."