WWE legend Shawn Michaels hints at 'one more match' after eight years in retirement
Last Updated: 05/06/18 5:58pm
WWE legend Shawn Michaels has hinted he could come out of retirement and compete in a one-off match for the first time since 2010.
Michaels will appear at the Royal Albert Hall in London as part of two nights of WWE action later this month, which includes the latter stages of the United Kingdom championship.
The Heartbreak Kid has - unusually for a wrestler - stuck to his word on retirement, staying out of the ring for eight years since losing to The Undertaker at WrestleMania 26.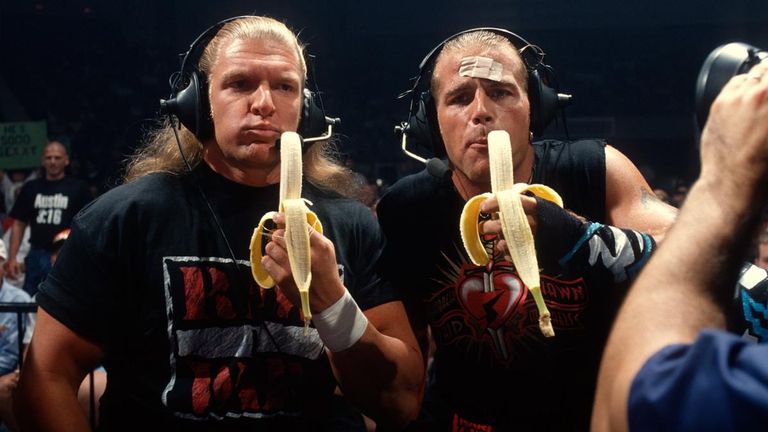 Now aged 52, he says he would be receptive to the offer of a return but gave the warning that fans would not be seeing the same competitor he was in his physical prime.
"I've been retired for eight years now and when it got to the five-year mark I thought people would start asking me but they just kind of stopped," he told Sky Sports.
"I think it's one of those that you would never say never about and if it was just for a one-off then it's something that I would take a look at.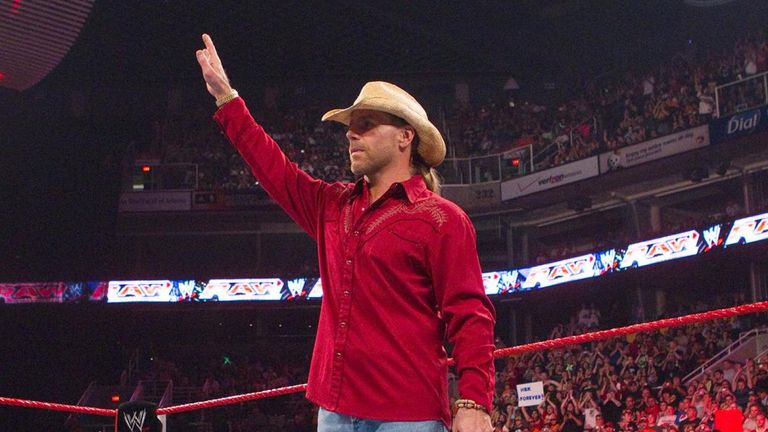 "It would have to be done the right way and just for one match rather than something that ran for longer.
"It could be possible but people would have to accept they wouldn't be getting the Showstopper, Mr WrestleMania, and that I'm 52 years old now."
The man who retired Michaels - the Undertaker - remains a semi-active competitor despite being a year his senior, and one of his closest friends, Triple H, continues to have matches at 48.
Michaels admits the most likely option for his return would be in a tag-team match, possibly as part of a DX reunion, but that there are some great modern-day WWE talents who he would have loved to have shared a ring.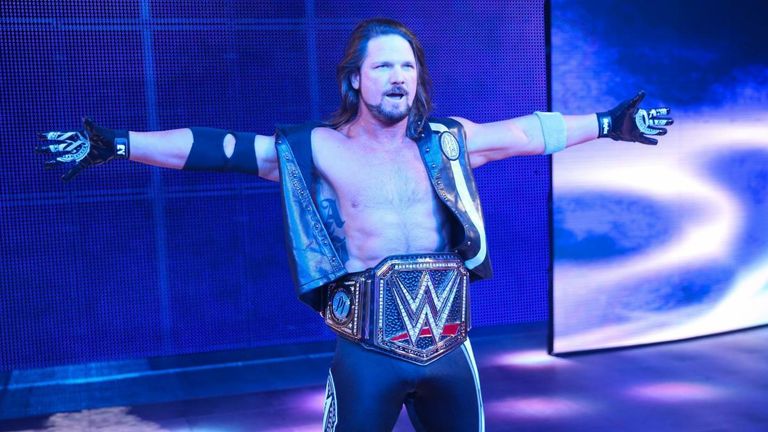 "If it was the Shawn Michaels of 10 years ago I would love to have gotten in the ring with so many of the guys that are competing today," he said.
"AJ Styles and Daniel Bryan would be good, and then there's the guys in NXT too. Someone like a Johnny Gargano would be fantastic.
"But for a one-off match now, I'd need it to be a tag-team match where Hunter (Triple H) and I can just do a few crotch chops and have some fun."