Mick Foley's Hell In a Cell fall: Assessing its legacy 20 years on
How the iconic Attitude Era match left a legacy - but only a partial one.
Last Updated: 29/06/18 10:37am
"You have no idea how much I appreciate what you have just done for this company but I never want to see anything like that again."
Those words, according to Mick Foley, were the first things Vince McMahon said to him after his famous - and almost definitely infamous - 1998 Hell In a Cell match against the Undertaker.
Twenty years on, the match still carries the same impact that it did that day, but McMahon's immediate locker-room edict was only partially heeded.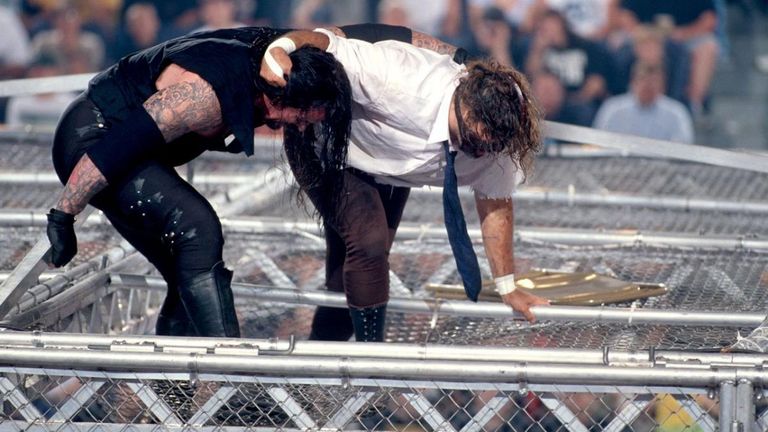 Just last week, at the Money In The Bank pay-per-view, Braun Strowman threw Kevin Owens off a ladder and through an announcers' desk below.
The ladder might not have been as tall as the top of a Cell, but it was not far away. The legacy, it is abundantly clear, continues to live on, even if it has never reached those literal and metaphoric heights.
Foley himself found life somewhat difficult after the match, which came as part of the King of the Ring pay-per-view in Pittsburgh a full two decades ago.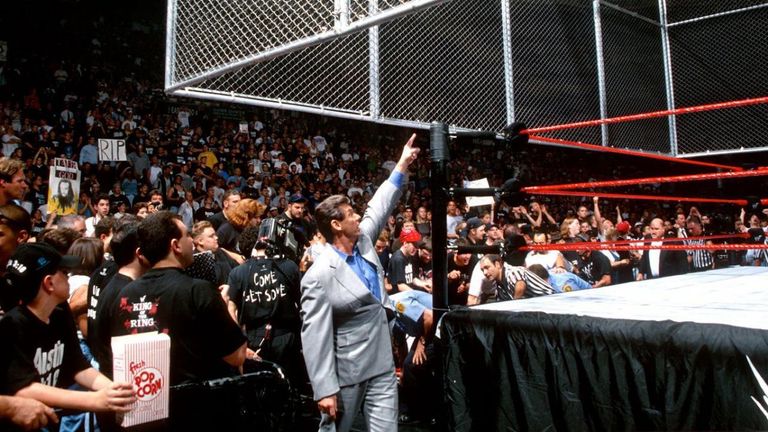 The physical trauma was one thing; as well as a concussion, Foley also dislocated his left shoulder, bruised some ribs, suffered internal bleeding, had numerous puncture wounds from the thumbtacks and dislocated his jaw, which was put in place during the match.
As anyone, who has seen the contest will know, he also knocked out at least one tooth - it was visible in his nostril.
In his superb first autobiography, Foley said he considered retiring from wrestling completely following a post-match phone call with his wife, who was extremely upset at what she had seen.
For a long time, he did not want to discuss the match. Although he went on to win three world titles in the then-WWF, Foley was concerned the character's fondness for death-defying stunts - would be all he would be known for.
"It is definitely cathartic to talk about it," he told the Two Man Power Trip of Wrestling podcast this week. "I'm kind of finding out new elements about the match as we go.
"Especially since it was a match that I kind of ran from for so many years and did not want to talk about it but after a while and I guess in the same way that Adam West came to terms that he was Batman and I know there are some other actors that have kind of felt pigeonholed, I didn't want to be known for just that one thing.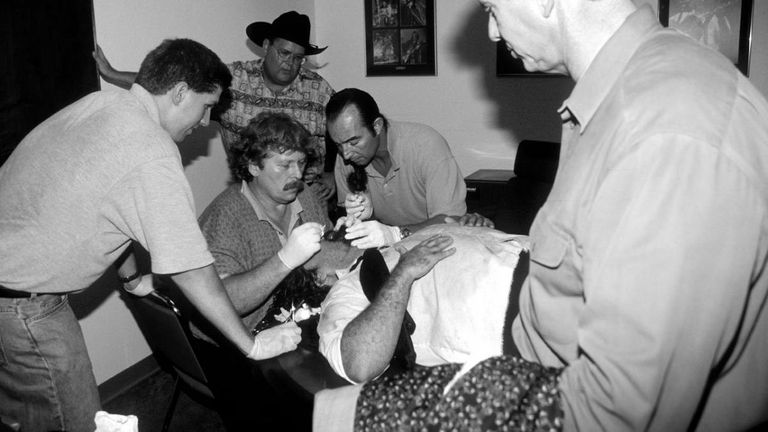 "But after it awhile it was like maybe this isn't the worst thing to be known for but it has been really cathartic to discuss it."
The spot has never been completely replicated, but it did set a new standard for risks within WWE. Three years later, the bump which may be the second most well-known after the Foley Cell fall took place when Edge speared Jeff Hardy off a ladder in a TLC match at WrestleMania X7.
Ladder matches and Hell In A Cell contests remain commonplace today but with, Foley feels, one distinct difference - in 2018 they would never be allowed to continue like his was in 1998.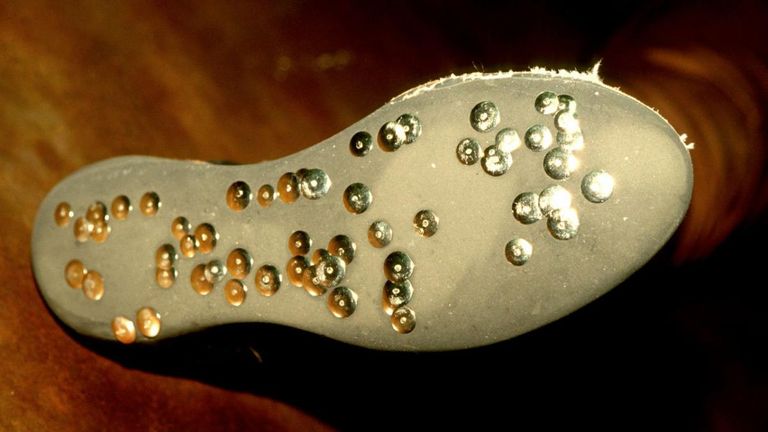 "Mr McMahon wanted to be sure I was okay going up there on top of the cell and I told a little bit of a white lie when I said I was," he said.
"The truth is, when I reached the top, I was thinking 'you've got to be kidding me'. Certainly there was no way I could be thrown off that structure and survive. And yet I was, and I did.
"Today - and wisely so - they'd stop it."