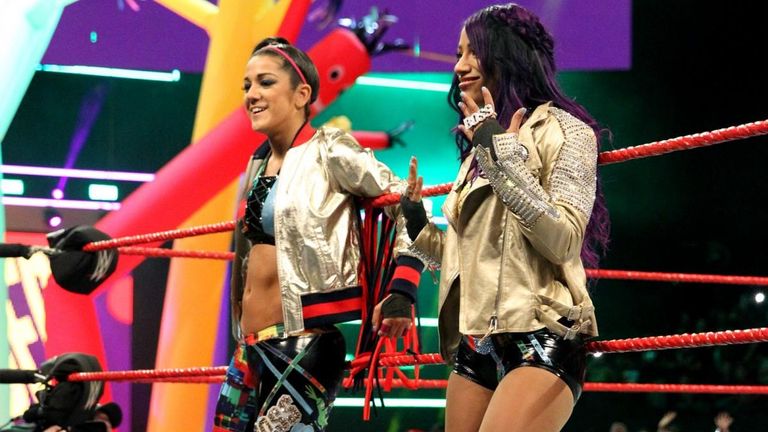 It was a week which saw Brock Lesnar and Charlotte Flair make game-changing returns to Raw and SmackDown respectively.
Plans for SummerSlam continued at pace this week as the red and blue brands of WWE delivered five hours of twists and turns.
Lesnar was back on Raw and seemed annoyed about that, riding roughshod over general manager Kurt Angle, his own advocate Paul Heyman and even backstage interviewer Mike Rome.
Meanwhile on SmackDown, Flair was back in town and back in the spotlight, winning a place in the women's title match at SummerSlam to the chagrin of her close friend Becky Lynch.
But there was plenty of other action too - and we want to know which was your favourite moment from our selection below...