Ronda Rousey 'will dominate WWE', says fellow MMA convert Shayna Baszler
By Jefferson Lake, WWE Editor
Last Updated: 05/02/18 9:39am
Ronda Rousey will enjoy a dominant WWE career, according to her fellow MMA convert and friend Shayna Baszler.
Baszler has had several matches in NXT, notably a contest for the women's title at the most recent TakeOver event, after reaching the final of WWE's Mae Young Classic last summer.
The path from mixed martial arts to professional wrestling was one which has since been followed by Rousey, who made her on-screen debut at the conclusion of the Royal Rumble and continues to train at the company's performance centre in Florida.
There has been widespread speculation about how Rousey, a former UFC champion and pioneer of women's MMA, will be used by WWE but Baszler is in no doubt that she will be a success.
"I was as surprised as everyone else because she kept that (her debut appearance) from all of us," said Baszler. "In her own words, she wanted to feel that excitement that the rest of the world felt.
"We worked hard to get where we're at, all of us. So to see her genuinely happy and getting to soak in that reward was great.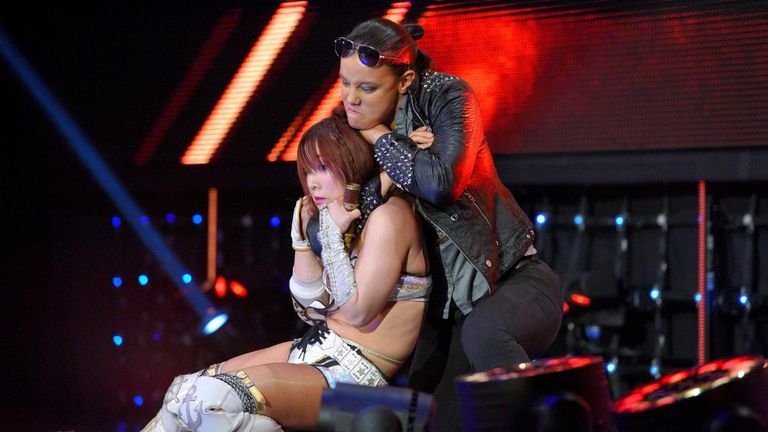 "I've known Ronda for a while and everything she decides to do she dives into head-first and gives it 100 per cent.
"So I have no doubt she will be just as dominant in WWE as she has been in everything else."