Lando Norris' F2 Diary: British GP 2018
Bumpy tracks, set up problems, but still a podium for the Carlin man
By Lando Norris, Carlin F2 driver: @LandoNorris
Last Updated: 06/12/18 3:27pm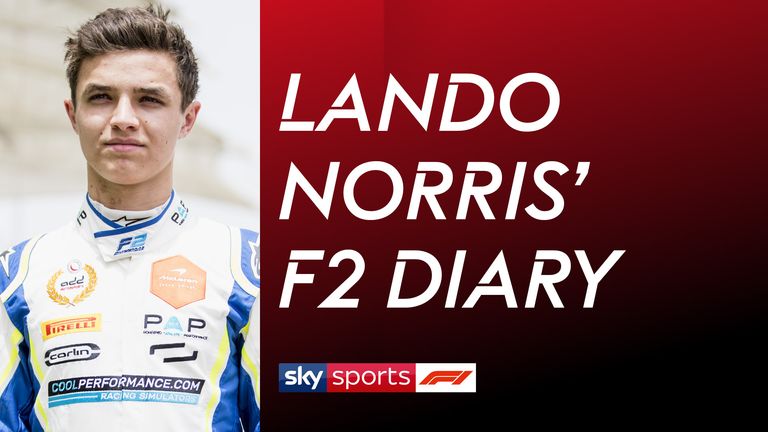 Silverstone... not only my 'home' race of 2018 but Carlin's as well. I first went there in July 2010 and it was one of the first tracks that I tested a single-seater, a Formula Renault, coming from karting.
I raced there for the first time four years later in the Ginetta Junior Championship, was there again the following year in the MSA Formula Championship and then in 2016 in the Formula Renault 2.0 Northern European Cup.
That was my first-ever Silverstone win which was from pole-position. I also set the fastest race lap and this on my GP track debut. More recently, I won, from pole and with fastest lap, in Euro F3 last year. So I was looking forward to racing at Silverstone for my 'annual' Silverstone visit.
McLaren organised a McLaren 570GT for me to use so I collected that from Whittlebury on Thursday morning before going to the track for a morning full of media interviews. I couldn't believe the amount of traffic getting in to the circuit at 9am - it was incredible especially as it was only Thursday!
It was too hot for walking the track so I cheated and cycled and was back at my hotel in Buckingham by 8.30pm for dinner with my 'gang' and actually had a good sleep despite the heat.
But practice on Friday morning was tough, immediately finding the track was incredibly bumpy. I honestly couldn't believe how bad it was. My car was constantly bottoming over the bumps - and I cannot remember a track in my career that was as poor. It wasn't nice because it unsettled the car.
Coming through a corner thinking all is okay then hit a bump mid-corner which sent the car all over the place. We tried to make improvements but it was a struggle. I set the third fastest time but the gap to P1 was big.
Unfortunately, qualifying was no better that afternoon. My first run was poor, I had quite a lot of traffic coming onto my lap, and then I made quite a few mistakes - suffering oversteer in Turn 2. Everything just spiralled downhill after that. The tyres got too hot, I had a massive moment exiting Copse.
The session then went red and I improved after looking at some data then went quicker again on new tyres. But I wasn't comfortable, not having any confidence in the car due to its lack of consistency. So I started the Feature race sixth and the first few laps weren't too bad but I knew I'd have to run one-lap longer because my team-mate Sergio was in front of me.
I tried saving my tyres a touch but made a mistake in Turn 1 and was overtaken and then at my pit-stop the car's persistent clutch problems caused yet another stall when I attempted to pull away.
That lost me a lot of time because I couldn't get the car re-started. I had decent pace in the second part of the race and managed to get up to 10th place in the results. After debriefing, I went across to a BRDC function over at the Farm which was good fun with George Russell and was back at the hotel by 10:30pm.
Sunday morning was an early one with our race starting just after 9am - I pitied the GP3 guys who were on-track at 8am! Starting the Sprint race in P10, it was a good recovery to finish third. I made up places immediately while at the same time trying to keep the tyres in a good 'window', not overheating them or taking that much life out of them.
I knew from the Feature race that our pace could be good. I continued to make up places and was really pushing from a third of the way into the race - and looking back I maybe should have gone a little earlier. Some of the overtakes were sweet, especially taking two places in one move.
The podium definitely made up for the Feature Race issue but looking back, that should definitely have also been a top-three finish. That's brought home by the fact that I finished 21secs behind the third-place car in the Feature race - the stall costing me almost 30secs . . . I did some media stuff then watched the Grand Prix from the McLaren box, and what an exciting race, while it was good to see Fernando in the points again.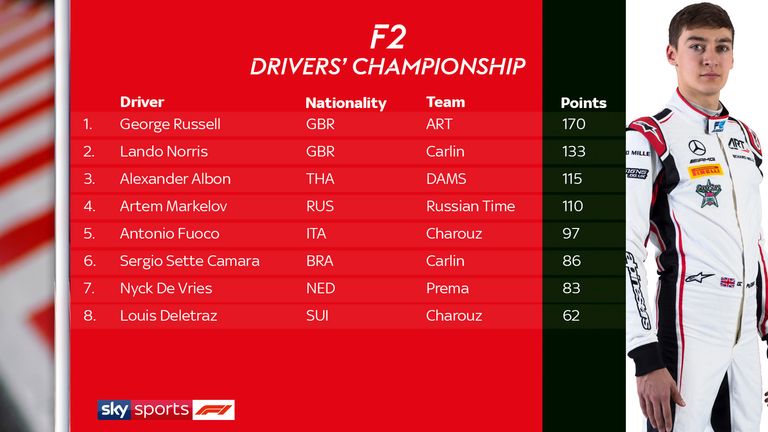 So, in terms of the championship, we have a three-week break but I'm still going to be busy. In addition to sim work at McLaren and Jon Malvern putting me through my paces, I'll be at the Goodwood Festival of Speed.
Going to the Festival should be cool as I'm down to drive Emerson Fittipaldi's 1974 world championship winning McLaren M23. That will be incredible as it's one of my all-time favourite McLaren GP cars. I look at it and think 'wow'.
I've only ever been to the Festival once before, back in 2012 I think, when I was in karts but I've never driven up the hill which I'm looking forward to. It'll also be amazing to see past and present stars in all different parts of motorsport.
And while the German Grand Prix the following weekend unusually does not have F2 as a support, I'm going to Hockenheim with McLaren, doing various marketing and press stuff.
The following weekend I'll be back in F2 action with Carlin. Hopefully the team will now get a chance to have a break as it's been flat out for them for the past three weeks.
LN