Romano Fenati apologises for 'disgraceful gesture' after being sacked by Marinelli Spiders team
MV Agusta boss Giovanni Castiglioni has vowed to rip up Fenati's 2019 contract with his team
Last Updated: 10/09/18 3:57pm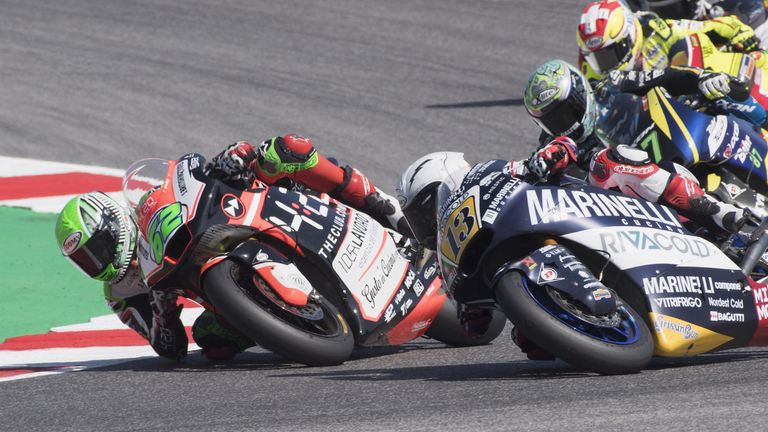 Romano Fenati has apologised to "the whole sports world" for grabbing a rival's brake lever while travelling at 135mph during a race following his sacking by the Marinelli Snipers Moto 2 team.
Fenati, banned for two races after the incident during the San Marino Moto2 on Sunday, had his contract terminated with Marinelli Snipers Team.
His statement read: "I apologise to the whole sports world. This morning, with a clear mind, I wish it had been just a bad dream.
"I think back to those moments, I made a disgraceful gesture, I was not a man.
"Unfortunately I have an impulsive character, but my intention was certainly not to hurt a pilot like me but I wanted to make him understand that what he was doing was dangerous and that I could have made some mistakes as well as he had just made them to me!
"I do not want to justify myself, I know that my gesture is not justifiable, I just want to apologise to everyone."
The Italian was initially suspended for two races amid calls for him to be banned for life by British MotoGP rider Cal Crutchlow, who said: "You can't do this to another motorcycle racer. We are risking our lives enough. He should never compete on a motorcycle again."
Marinelli Snipers confirmed on Monday his contract would be terminated and he would "not participate any more" with the team.
A statement from the team read: "Now we can communicate that the Marinelli Snipers Team shall terminate the contract with the rider Romano Fenati, from now on, for his unsporting, dangerous and damaging conduct for the image of all.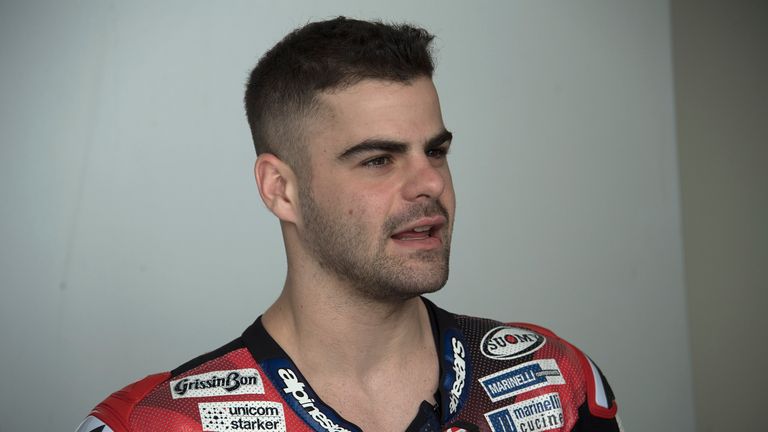 "With extreme regret, we have to note that his irresponsible act endangered the life of another rider and can't be apologised for in any way.
"The rider, from this moment, will not participate any more to a race with the Marinelli Snipers Team.
"The team, Marinelli Cucine, Rivacold and all other sponsors and the people that always supported him, apologise to all the World Championship fans."
Fenati was due to race for the MV Agusta team in 2019 but their boss Giovanni Castiglioni vowed to rip up their contract.
MV Agusta are linking up with Forward Racing for a Moto2 project next season and it was Forward who Manzi was representing in Italy on Sunday.
"This has been the worse and saddest thing I have ever seen in a bike race. True sportsmen would never act this way. If I would be [MotoGP promoters] Dorna I would ban him from world racing," Castiglioni said.
"Regarding his contract for a future position as rider of MV Agusta Moto2, I will oppose myself in every way to stop it. It won't happen, he doesn't represent our company's true values."