Sophia Florsch returns to Germany after Macau Grand Prix horror injury
Last Updated: 28/01/19 10:35am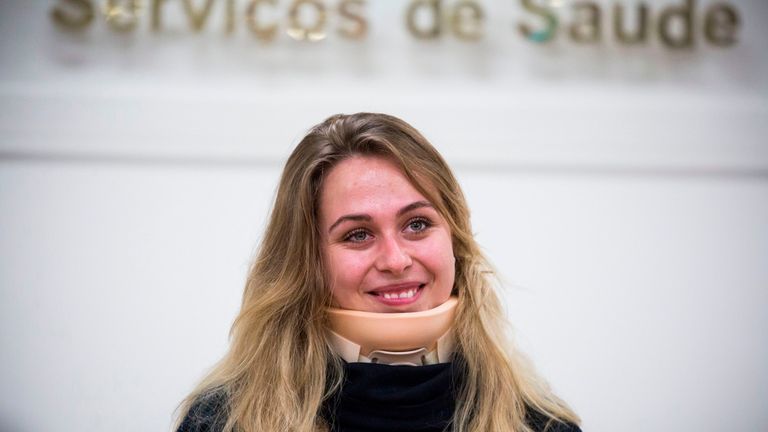 Sophia Florsch flew home to Germany on Monday after undergoing surgery on her fractured spine following a horrific crash at the Macau Grand Prix.
The 17-year-old German is expected to return to racing after a successful operation on her spine, according to her Van Amersfoort Racing team principal.
In last Sunday's race, Florsch appeared to lose control of her car as she approached a tight right-hand corner on lap four, with the vehicle becoming airborne before crashing into fences.
In a statement on Facebook, she said: "Today I am flying back home. Really happy to see all my family and friends in the next days again.
"I am still overwhelmed by all the support I got from you fans all around the world.
"A big thank you goes to all people in Macau especially the guys in the hospital, Dr. Lau, Dr. Chan, Mr. Lei Wai Seng, Maria Elisa Goncalves, angel Sulanir Goncalves Pacheco and all wonderful nurses.
"The complete Macau GP organisation, Patrick, Dr. Ceccarelli, @hwaag_official and @mercedesamgf1 did a perfect job just by helping so friendly in every kind of way.
"I celebrated my 2nd birthday on the 18.11.2018 in Macau.......Now a new chapter starts and I can't wait for it to begin.
Let's focus on 2019."