Draymond Green has explained how his "life or death" approach has put Golden State Warriors of the verge of sweeping the Portland Trail Blazers. in the Western Conference Finals.
Green recorded a triple-double as the Warriors took a 3-0 series lead over the Blazers on Saturday night, with Golden State head coach Steve Kerr describing the performance as one of the best of the forward's career.
Live NBA: Golden State @ Portland
A three-time champion, Green has been a key part of the Warriors team which has reached four straight NBA Finals, but had struggled to maintain his high standards during this regular season, before bursting into life in the playoffs.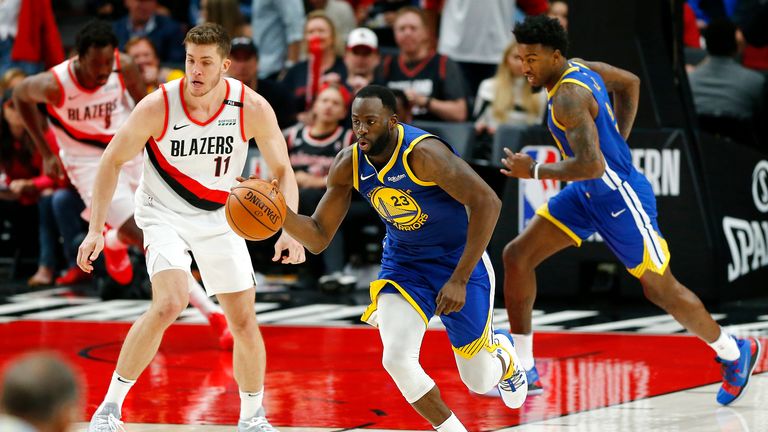 "When I finish the playoffs every year I'm exhausted," Green said. "And more so mentally than physically because I view these games like life or death.
"Like I'll be stressed out the entire playoffs. It's like a life-or-death situation for me. That's how I view it. And so when you have that mindset and you're viewing it that way, it's easy to raise your game because it's bigger than just that particular game.
"This is what I enjoy most. This is what you play for, this is what you train for, to be at your best at this time of year, to try to win a championship. And so when you look at it from that standpoint, which is the way I look at it, it makes it a lot easier to step up to that challenge because you're playing for something so much bigger than to win that game."
Green's performances have been desperately needed for the Warriors, who have been playing without injured starters Kevin Durant and DeMarcus Cousins, who will both remain out for Game 4. The pair could be joined on the sidelines by Andre Iguodala, who is listed as questionable after leaving Game 3 with a tight calf.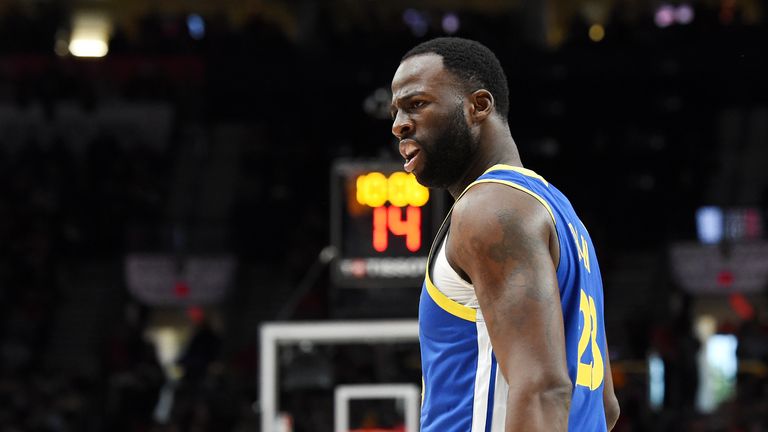 With the NBA Finals not starting until May 30, the Warriors could earn themselves a significant period of rest by finishing the series on Monday night in Portland, while also potentially gaining an advantage over whichever team emerges from the Eastern Conference Finals, after the Milwaukee Bucks lead was reduced to 2-1 by the Toronto Raptors on Sunday.
"I think it's very motivating for us to try to sweep this series and have that time off," Green said.
"Obviously we're a little banged up, so nine days off would be great for us. Allow Andre (Iguodala) time to heal, Shaun (Livingston)'s old - but also allow the possibility of Kevin [Durant] and DeMarcus [Cousins] to get healthy and come back as well.
"So I think it's very important for us to come out tomorrow with the right mindset."
Game 4 takes place in Portland in the early hours of Tuesday morning (2am) live on Sky Sports Arena.
Want to watch the NBA but don't have Sky Sports? Get the Sky Sports Action and Arena pack, click here.