The Toronto Raptors travel to face their Atlantic Division rivals the Boston Celtics in what could be a preview of this season's Eastern Conference finals, live on Sky Sports Arena late on Friday night.
The visiting Raptors won 12 of their opening 13 games but have stuttered in their last two outings, losing home match-ups to the New Orleans Pelicans and, thanks to Reggie Bullock's buzzer-beater, the Detroit Pistons.
Led by summer acquisition Kawhi Leonard and All-Star point guard Kyle Lowry, the Raptors also boast one of the league's deepest rosters providing coach Nick Nurse with a well-balanced supporting cast of veteran contributors (Serge Ibaka, Danny Green, Jonas Valaciunas) and upcoming stars (Fred VanVleet, Pascal Siakam, OG Anunoby).
Live NBA: Toronto @ Boston
The Celtics are one of the few teams who can match Toronto's depth. Unfortunately for 'Gang Green', their roster has yet to gel as successfully as that of the Raptors, resulting in a disappointing 7-6 start to the season.
On a recent road trip, the Celtics lost four of their five games, their only win coming in an overtime victory over the lowly Phoenix Suns.
Coach Brad Stevens, who guided an injury-riddled Boston squad to last season's Conference finals, has plenty of problems to solve, not least the reintegration of Gordon Hayward, who is struggling to recover his All-Star form having spent the past 12 months recuperating from a horrific ankle injury.
Key Battle: Kyrie Irving v Kyle Lowry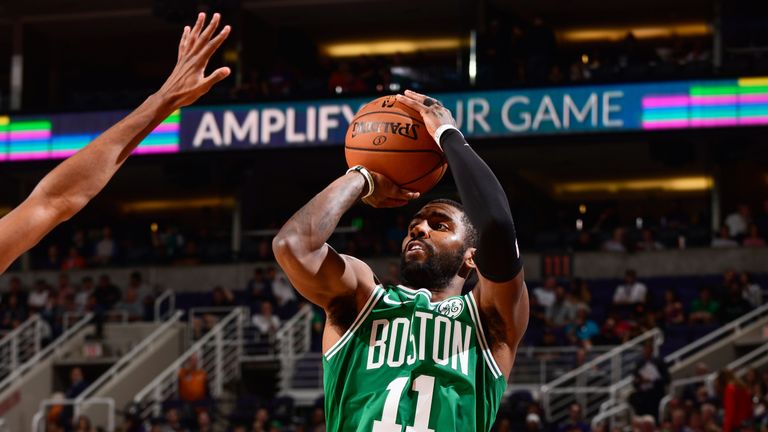 Two experienced, elite All-Star point guards who can score heavily and control the tempo of a game. The battle between Lowry and Irving will be fascinating to watch.
Lowry has the defensive toughness to stymie Irving's slick offense. Will Irving's defense be good enough to slow down Lowry?
Last time out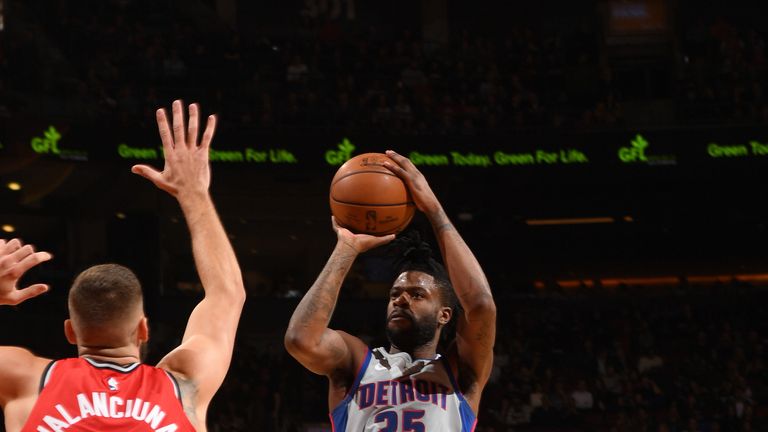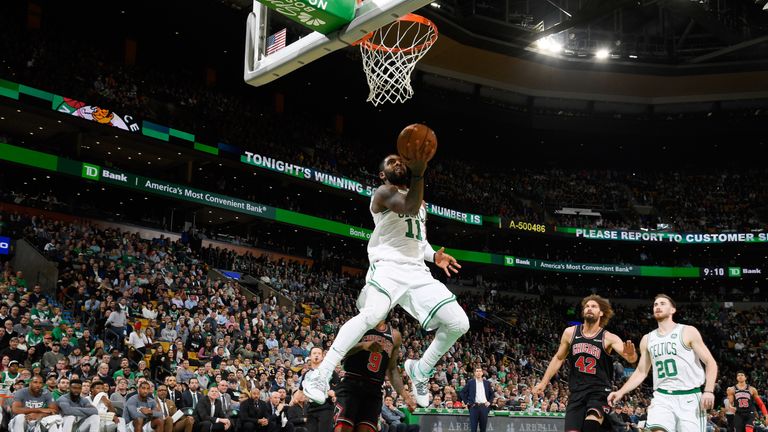 Numbers game
19.1 - That's the number of free throw attempts the Celtics are earning per game. It ranks second worst in the league. Irving, Hayward, Jaylen Brown, Jayson Tatum and Terry Rozier are all adept at attacking the basket. This statistic proves they haven't been doing that this season.
That's one - but not the only - reason for their offensive rating (105.8) being the sixth worst in the league. That's not acceptable for a team with championship aspirations.
One to watch (Raptors): Pascal Siakam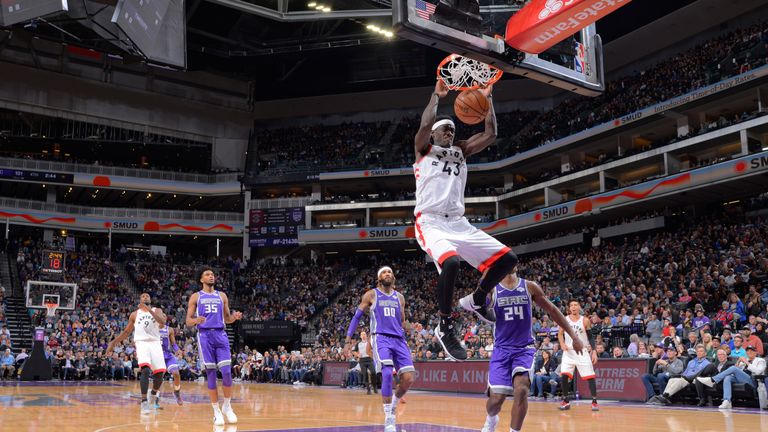 Third-year pro Siakam was named the Eastern Conference Player of the Week after averaging 20 points per game with at a frankly ludicrous 72.4 per cent (21-of-29) field goal percentage over three Raptors wins.
Siakam has established himself as a starter this season and has excellent defense to complement his efficient offensive output. He is posting career-best averages in minutes, points, rebounds and field goal percentage and, playing alongside Kawhi Leonard - an elite two-way player - has the perfect role model to help him take his game forward this season.
One to watch (Celtics): Jaylen Brown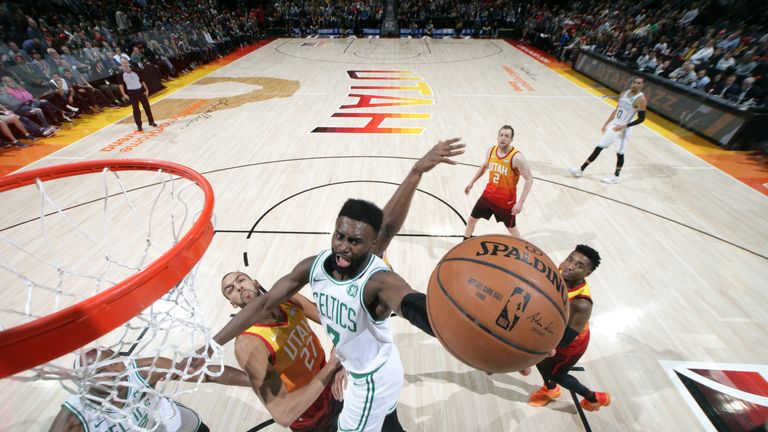 Brown's individual struggles this season have mirrored those of the Celtics. He had an excellent 2017/18 season, establishing himself as a starter in his second year, thanks mainly to Hayward's long-term absence.
Brown is playing similar minutes as last year but his production, like many of his team-mates, is way down. He is shooting at 38.3 per cent (compared to 46.5 in 2017/18) and his three-point shooting has cratered (29.1 per cent compared to last term's 39.5 per cent).
There will be no better time to start improving those numbers than in a marquee match-up against a major Eastern Conference rival.
Friday night's games
Toronto Raptors @ Boston Celtics, 12am, love on Sky Sports Arena
Miami Heat @ Indiana Pacers, 12am
Utah Jazz @ Philadelphia 76ers, 12am
Brooklyn Nets @ Washington Wizards, 12am
Portland Trail Blazers @ Minnesota Timberwolves, 1am
New York Knicks @ New Orleans Pelicans, 1am
Sacramento Kings @ Memphis Grizzlies, 1am
Chicago Bulls @ Milwaukee Bucks, 2:30am
Sky Sports is the new home of the NBA in the UK with live coverage throughout the week, including selected live games free to all Sky subscribers via Sky Sports Mix.
And www.skysports.com/nba will be your home for news, reports, video and features throughout the season while you can follow us @SkySportsNBA