New York Knicks center Enes Kanter will not travel to London for their O2 date with the Washington Wizards over assassination fears because of his opposition to Turkey's President Recep Tayyip Erdogan.
Kanter confirmed he would be staying in the United States after the Knicks beat the Los Angeles Lakers on Friday night with the franchise saying his decision was because of "visa issues".
The 26-year-old has long been a vocal critic of Erdogan's regime in his homeland and, in 2017, he had his Turkish passport withdrawn as well as having an international arrest warrant issued by the country.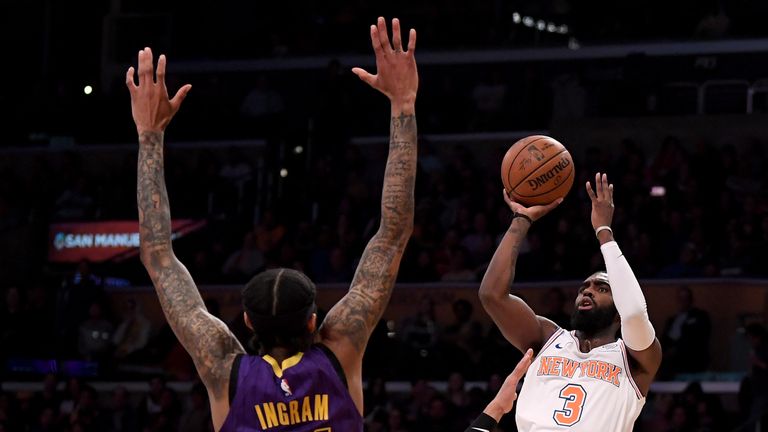 "Sadly, I'm not going because of that freaking lunatic, the Turkish president," Kanter said of the January 17 game.
"It's pretty sad that all the stuff affects my career and basketball, because I want to be out there and help my team win.
"But just because of the one lunatic guy, one maniac, one dictator, I can't even go out there and do my job. It's pretty sad.
"They've got a lot of spies there. I think I can get killed there easy. It would be a very ugly situation."
Live NBA: New York @ Washington
The Knicks (10-29) will be playing a regular season game in London for the third time, having beaten the Detroit Pistons in 2013 and losing to the Milwaukee Bucks in 2015.