Joel Embiid has been named NBA Eastern Conference Player of the Week while Nikola Jokic claimed Western Conference honours.
This is the fourth time in Embiid's three-year career he has received the honour. He joins Hall of Famers Charles Barkley and Allen Iverson as the only other players in team history to receive the honour at least four times.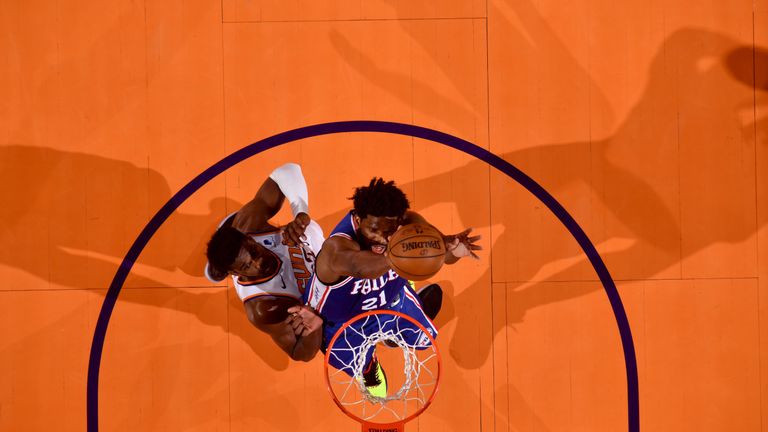 Embiid led the Philadelphia 76ers to a 3-0 week, including two road wins over Western Conference opponents, the Los Angeles Clippers and Phoenix Suns. The week saw Embiid average 31.7 points, 16.3 rebounds, 3.3 assists, 1.7 steals and 2.0 blocks per game, while shooting 47.5 per cent from the field, 50.0 per cent from three-point range and 83.3 per cent from the free-throw line.
One New Year's Day, Embiid scored 42 points and brought down 18 rebounds at Phoenix, good for one of his league-best four games with at least 40 points and 10 rebounds. He is the first Philadelphia player since Barkley in 1987-88 to post four or more such games in a single season.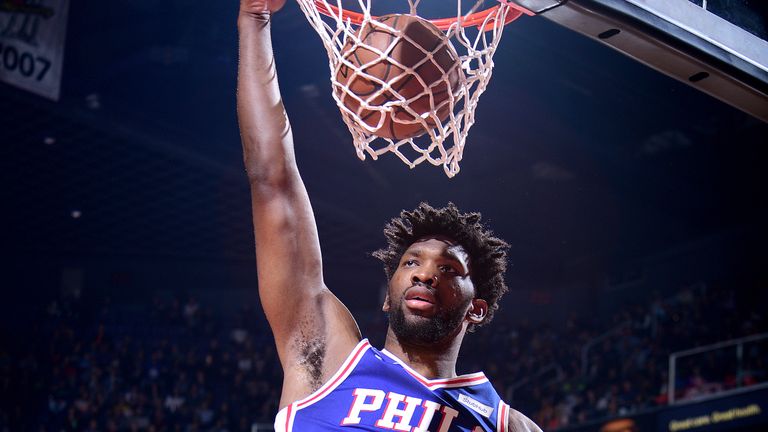 Overall, Embiid holds season averages of 26.9 points, 13.5 rebounds, 3.5 assists and 1.9 blocks in 33.9 minutes per game. He joins Milwaukee's Giannis Antetokounmpo and New Orleans' Anthony Davis as the only players in the league averaging at least 25 points, 10 rebounds and three assists per game.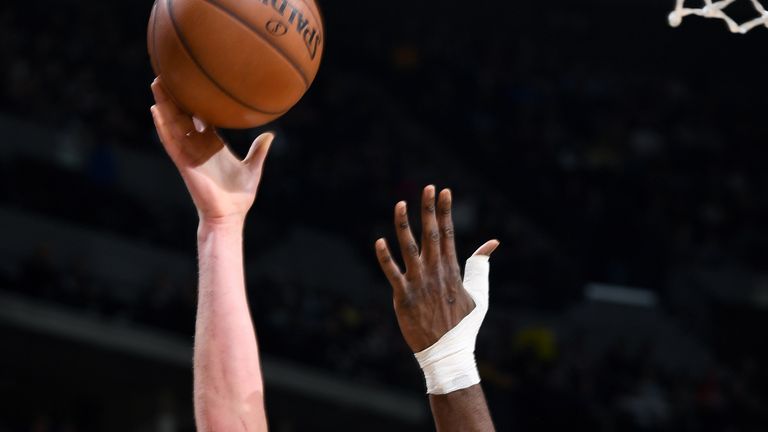 Nuggets' center Jokic scooped the Western Conference Player of the Week award for the second time this season.
The 23-year-old Serbian star averaged 28.0 points, 13.0 rebounds, 9.0 assists, 1.67 steals and 1.67 blocks while helping Denver to a 3-0 week and their best start to the season in franchise history. He also shot 54.0 per cent from the field and 36.8 from three during this stretch.
Jokic started the week by registering his third triple-double of the year with 19 points, 14 rebounds, 15 assists, one steal and three blocks in 34 minutes in win at home over the Knicks on January 1. He becomes the first player since Larry Bird in 1987 to record 19 points, 14 rebounds, 15 assists and 3 blocks in a game.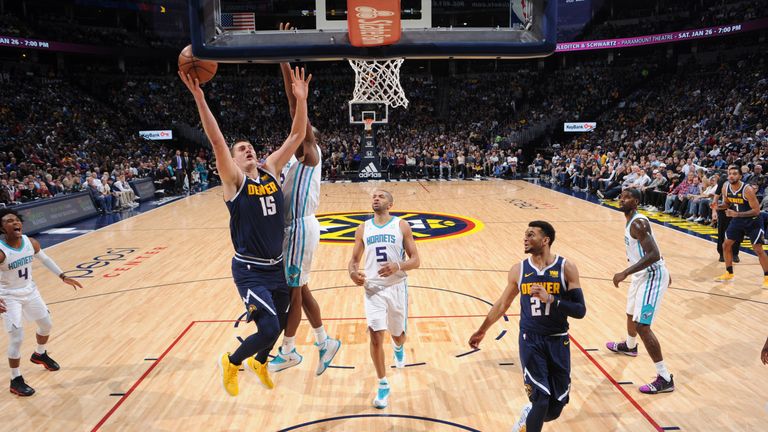 He then recorded his 22nd double-double of the year with 26 points, 13 rebounds, six assists, one steal and one block in a comeback win on the road against the Sacramento Kings on January 3.
He capped off the week with his 23rd double-double of the year and a season-high 39 points, 12 rebounds, six assists, three steals and one block, beating the Hornets on January 5 for the Nuggets' fifth straight win and 10th straight at home.
Want to watch the NFL or NBA on the Sky Sports USA channel but don't have Sky Sports? Get the Sky Sports Action and Arena pack, click here.