With Thursday's trade deadline fast approaching, we take a look at the biggest names in the NBA who could still be on the move.
Anthony Davis (New Orleans Pelicans)
The stakes were raised ahead of this year's deadline when Anthony Davis handed in a trade request to the New Orleans Pelicans last Monday.
A player of the 25-year-old's immense talent rarely becomes available for trade, and each of the 29 other teams in the NBA will have considered whether there is any way they can get their hands on Davis, and if not, whether they can benefit from the reverberations of what will be a highly significant transaction.
The timing of Davis' request, which all but ruled out the Boston Celtics from making an approach ahead of the deadline, appeared to support long-running reports that his preference is to join LeBron James on the Los Angeles Lakers.
Unless they trade away Kyrie Irving, which is near-unthinkable, NBA rules prevent the Celtics from making a move for Davis until the summer, which has given the Lakers a window of opportunity (until Thursday) to make a deal.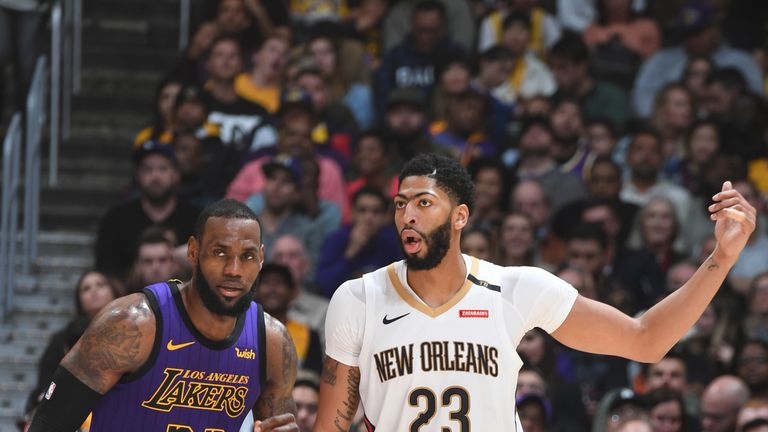 So far it appears the Pelicans have not bitten on the Lakers reported offer of 'anything apart from LeBron', but Davis' apparent preference to end up in LA could force his current franchise's hand.
Meanwhile, it remains unlikely, but possible, that another team could see the opportunity to acquire Davis and back themselves to persuade him to stay over the next 17 months, before his contract expires.
(Almost all of the) Los Angeles Lakers
As a result of the Davis situation, all of the Lakers roster, apart from LeBron, would appear to be on the table.
Most notable are their pair of lottery draft picks, Lonzo Ball and Brandon Ingram, and lower first-round pick Kyle Kuzma, who has often outshone the aforementioned duo.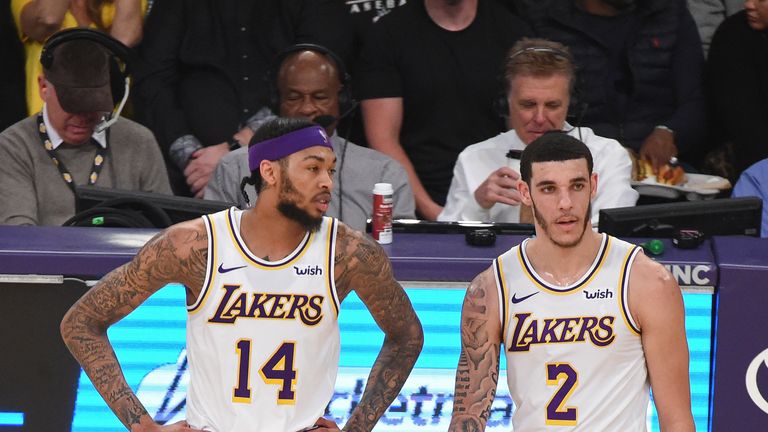 Ball and Ingram have so far failed to live up to expectations, but there are those around the league that still believe the pair can develop into players they were projected to be.
With the Pelicans having shown limited interest in the youngsters, the Lakers' best hope might be of a third party with assets New Orleans prefer becoming involved in a multiple-team and player trade.
Of the Lakers' other players, playoff specialist Rajon Rando and wing Kentavious Caldwell-Pope are most likely to attract interest.
Mike Conley (Memphis Grizzlies)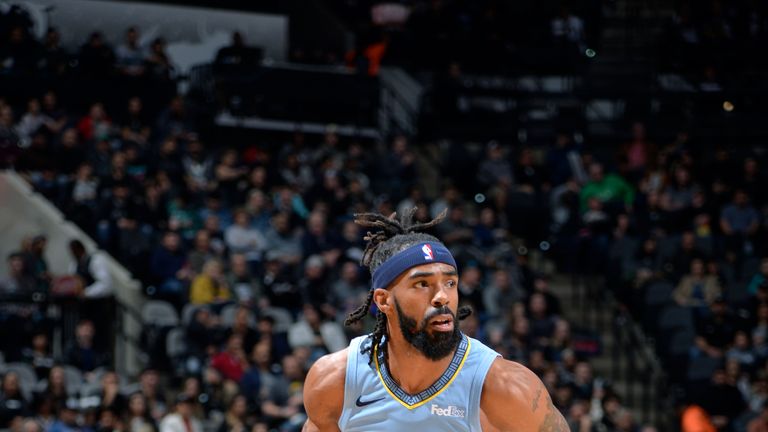 The Memphis Grizzlies briefly threatened to exceed expectations at the beginning of the season, but have gradually slumped towards the disappointing campaign many had predicted for them.
As a result, the Grizzlies two marquee names are available for trade, with the Memphis ownership turning the attention to the future. The most valuable, and sought after of the duo, appears to be point guard Mike Conley.
The 31-year-old, who only played 12 games last season due to heel and Achilles problems, has made an impressive return, averaging 20.3 points and 6.3 assists per game in 52 appearances.
The combination of Conley's high-quality all-round game and low-maintenance reputation makes him an ideal mid-season addition for teams looking to improve at the point.
A move to Indiana appeared to make sense for all, but Victor Oladipo's season-ending injury may make the Pacers think twice about making such a move. Detroit are in desperate need of point guard help while a Conley for Ricky Rubio deal might work for both teams.
Such is Conley's talent, any competitive team without an elite point guard is likely to be interested in acquiring him, which means it would be somewhat of a surprise to see him remain in Memphis beyond Thursday.
Marc Gasol (Memphis Grizzlies)
The other Grizzlies veteran on the trading block is Spanish center, Marc Gasol. Three years Conley's senior at 34, Gasol has shown more signs of decline this season and may have fewer suitors.
However, with vast experience and undoubted quality, a number of teams may still be tempted to see whether Gasol can provide a short-term solution.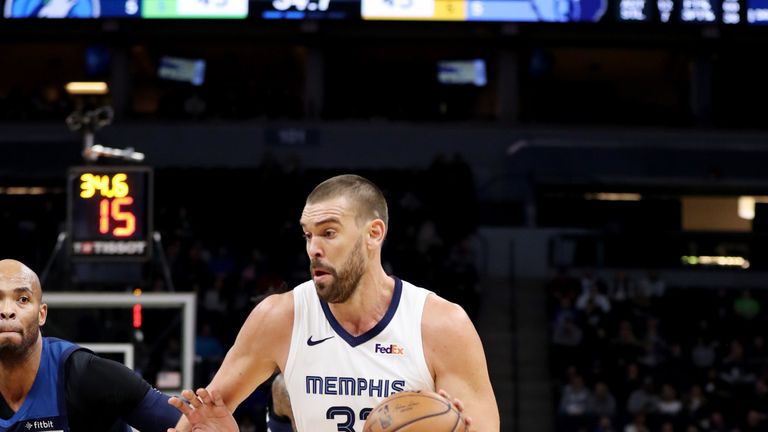 There is reported interest in Gasol from the Charlotte Hornets, who sit just inside the Eastern Conference playoff places. Mired in mediocrity, the Hornets could do with showing star guard Kemba Walker, who is a free agent this summer, that they are willing to spend more on helping him.
That may be the crux of the problem for Gasol - the $25m player-option he can activate for next season could put off a number of teams from gambling on him.
Markelle Fultz (Philadelphia 76ers)
The top pick in the 2017 draft has not been seen on a court since mid-November, but Markelle Fultz remains one of the most interesting trade prospects in the NBA.
The 20-year-old has had an extremely tough start to his professional career, making just 33 appearances across his first two seasons, largely due to a much-debated shoulder issue, which is said to be responsible for his shooting struggles.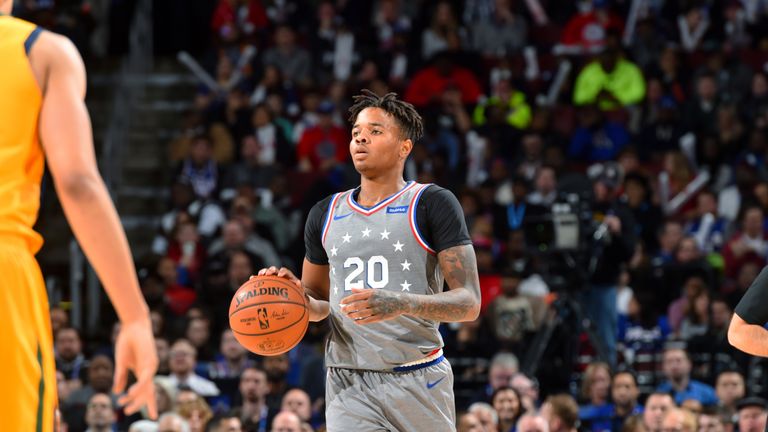 With there being no timeline for a return to action for Fultz, who was diagnosed with a condition called thoracic outlet syndrome, it remains to be seen how much more patience the 76ers will have with him.
The 76ers' win-now trade for Jimmy Butler has heightened pressure on the franchise to be successful in the post-season, and currently their roster would appear to be on the thin side.
The talent Fultz displayed before he arrived in the NBA might mean that there are teams still willing to give up considerable assets, and the 76ers will surely be obliged to listen.
Who else could be on the move?
Away from the blockbuster deals, the trade deadline also provides the chance for contending teams to augment their rosters with role players who can offer them immediate help. Last season, the Philadelphia's mid-season acquisition of Ersan Ilyasova and Marco Belinelli help powered their charge into the playoffs.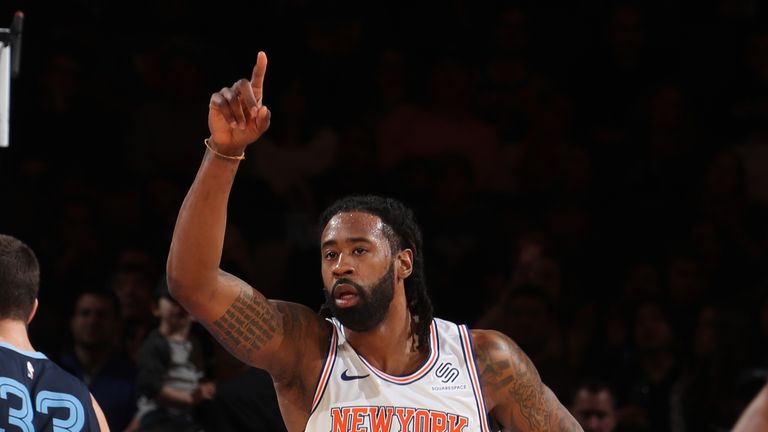 Names to look out for ahead of this Thursday's deadline include:
Nikola Mirotic - The Pelicans forward's bench scoring and three-point shooting could boost the Toronto Raptors or Utah Jazz
DeAndre Jordan/Wesley Matthews - if the newly-acquired Knicks are bought out of their contracts, they would provide much-needed roster depth at a cut-price for the Houston Rockets
Dewayne Dedmon - The Hawks big man would be the perfect back-up to Joel Embiid in Philadelphia
Bobby Portis - The Bulls forward is not going to supplant Wendell Carter and Lauri Markkanen in Chicago's starting five. Would they be better swapping him for a Draft pick?
Otto Porter Jr - The Wizards small forward would be an immediate upgrade for Portland's Al-Farouq Aminu or Utah's Jae Crowder.
You can follow all the trade deadline day moves via a live blog on Sky Sports NBA on Thursday from 3pm.
Want to watch the NFL or NBA on the Sky Sports USA channel but don't have Sky Sports? Get the Sky Sports Action and Arena pack, click here.