Portland Trail Blazers' Rodney Hood left Game 7 against the Denver Nuggets on Sunday with a hyperextended left knee.
Hood was hurt in the third quarter when he stepped on the foot of Nuggets forward Torrey Craig as he was setting a pick.
Hood, who had 25 points in Portland's Game 6 win, went to the floor and was attended to and helped off the court and to the locker room with 5:35 remaining.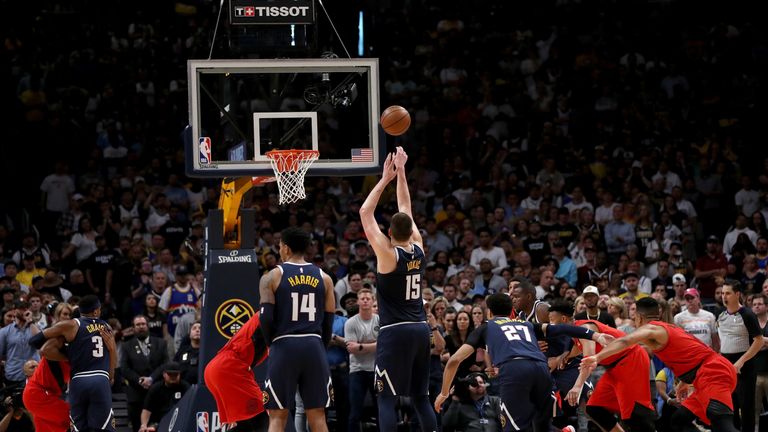 After the game, Hood told reporters he would be 'day-by-day' with the injury: "We'll see how it feels tomorrow and the next day. Just day-by-day, but I don't have a timetable right now."
Hood had claimed six points before leaving the court and has averaged 9.6 points in 27 regular-season games for Portland, who acquired him in a trade with the Cleveland Cavaliers in February.
Portland went on to win the game 100-96 and will open the Western Conference finals on Tuesday at the Golden State Warriors.