The WNBA is live on Sky Sports and, if you're watching the 'W' for the first time, get familiar with five players you can't afford to miss.
If you already follow the WNBA, you'll know that the talent in the league is too much - you can't fit it on all 12 teams.
Even the Naismith Player of the Year and one of the best college players selected in the 2019 draft, Megan Gustafson, had to be waived by the Dallas Wings before she had played a minute this season.
Selecting just five to watch is no easy feat. And there are some more well-known names - Elena Delle Donne, Candace Parker, Breanna Stewart and Diana Taurasi - who, for one reason or another, haven't been included on this list.
For those tuning in to the 'W' for the first time on Sky Sports this year, be sure to brush up on the following selection of players - as they are set to have a big impact on how the league plays out.
Diamond DeShields (Chicago Sky)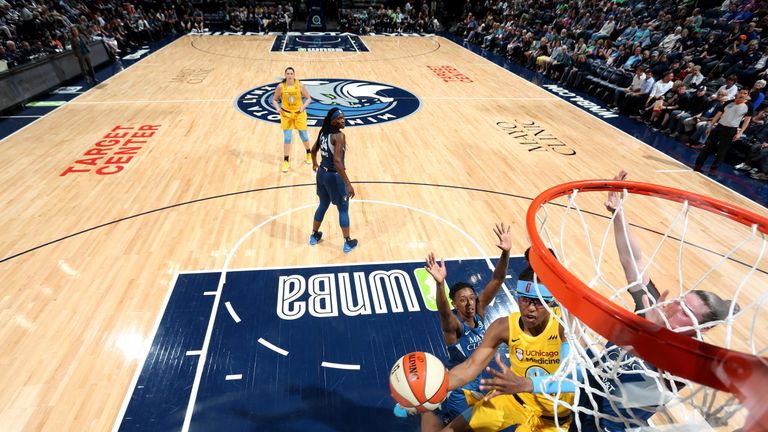 This second-year shooting guard/small forward might be the most fun player on the most fun team this season. The Chicago Sky will be running, taking threes and playing tough close-out defense under new head coach James Wade.
He spoke about DeShields on the Double Clutch podcast and said: "She's a special talent. She's capable of being a dominating player, and I'm excited to see what she's going to lead us to. If you talk about a player to have an eye on, that is one."
DeShields' athleticism, scoring prowess and energy on the defensive end even caught the eye of the recently retired Cappie Pondexter, who was announced as one of the 20 best WNBA players of all time in 2016. She told Beyond the W that DeShields had "the potential to be the Michael Jordan of the WNBA".
DeShields enters just her second year this season, but she has the maturity of a veteran. If she has the ball, don't blink, because you might miss one of the most beautiful unexpected passes you could ever imagine.
Liz Cambage (Las Vegas Aces)
In perhaps the most heartbreaking scene ever in Game Of Thrones, Hodor is completing his final duty of holding the door long enough for Meera and Bran to escape from the wights. It is understood that he simply could not keep the door shut forever. Eventually, the wights broke through, and Hodor was no more.
Consider Liz Cambage the wights in this analogy.
Live WNBA: Las Vegas @ Phoenix


You can put any defender on her in the low post, but she will break through and score. The big Australian is possibly the most powerful force in basketball at present, and her 23 points and 9.7 rebounds per game last year just touched on her brilliance. She also recorded the single-game scoring record in the WNBA with 53 points.
The 6ft 8in center was one of the most talked-about players during the offseason due to her request to be traded away from Dallas at the end of last year. Cambage was long rumoured to be headed to the Los Angeles Sparks, but eventually landed with the Las Vegas Aces, a young team that instantly became a contender. How she fits with a team packed full of talent will be worth watching.
DeWanna Bonner (Phoenix Mercury)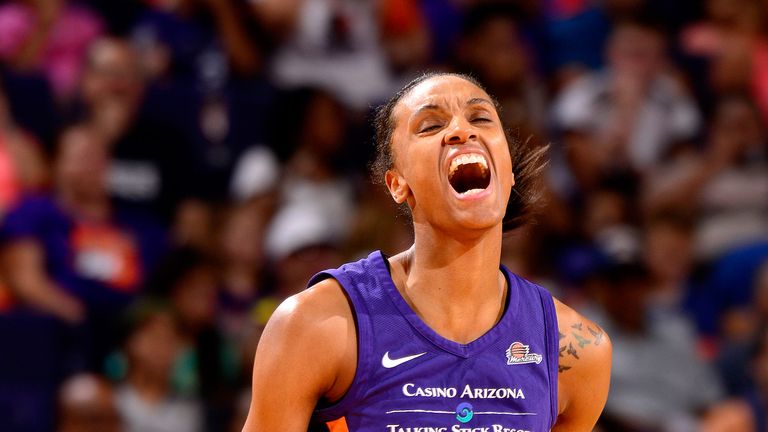 The 'next player up' mantra is reserved to inspire players when a star isn't available, but rarely is it relevant for a whole season. And while Diana Taurasi is widely regarded as the GOAT of women's basketball, back-surgery recovery will keep her out until at least July.
Thankfully, DeWanna Bonner is someone who can carry the team in her absence. The Mercury have never needed her to do so with Taurasi and Brittney Griner leading the charge, but the power forward has the versatility on offense to play all five positions. On defense, she has the height to intimidate smaller players but the footspeed to beat bigger players to positions on the floor.
Live WNBA: Phoenix @ Seattle


Kevin Durant is a player Bonner has been keen to emulate, and the physical attributes are similar. She is tall but wiry, with handles like a guard and the ability to shoot from the outside.
During Phoenix's opening game of the 2019 WNBA season, she recorded 31 points, eight rebounds and four assists. If that doesn't set the tone for Bonner's case, I'm not sure what will.
Tiffany Hayes (Atlanta Dream)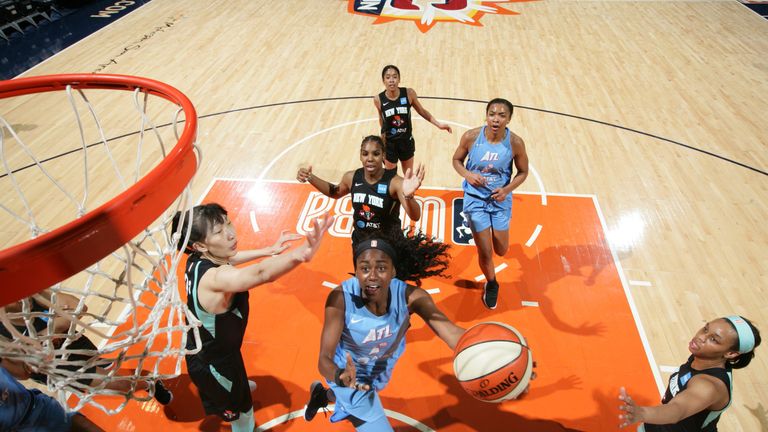 Breanna Stewart is out for the season. Diana Taurasi will only play half. Elena Delle Donne is working back from injury. Maya Moore is on leave. Tina Charles might not win 10 games. Nneka Ogwumike will be battling for minutes with Candace Parker. And Tamika Catchings and Lauren Jackson are retired.
The MVPs for the past 10 years will not be winning the trophy this season. It's time for a new prospect to step forward.
Tiffany Hayes is a left-handed shooting guard who can get anywhere on the basketball court. She has great strength and a quick first step, and while she isn't the greatest shooter from beyond the arc, if you leave her open she will hit them.
Her candidacy stems from keeping the Atlanta Dream alive last year when Angel McCoughtry went down with injury. The team was 19-10, but they finished 23-11 after McCoughtry's injury, and Hayes kept them going until Game 5 of the semi-finals.
Former team-mate Imani McGee-Stafford said of Hayes' MVP chances: "It's a good time for her. It's a wide open field, it'll be exciting for her to have the opportunity and see what she can do."
Jonquel Jones (Connecticut Sun)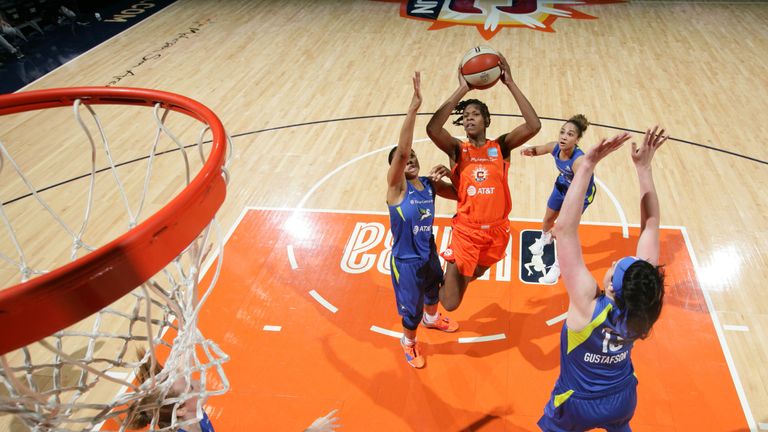 In Sun Tzu's The Art Of War, it is said that "in the midst of chaos, there is also opportunity".
If your best player requests a trade just weeks before the start of the season, that counts as chaos. But that's not how Jonquel Jones sees it.
With former Connecticut Sun Chiney Ogwumike now teaming with her older sister Nneka in Los Angeles, her previous team could have been rattled, but they were in a similar position in 2017 when Ogwumike injured her Achilles.
At that time, Jones stepped into the main rotation, started all 34 games and recorded 15.4 points, 11.9 rebounds and 1.5 blocks and shot 44.6 per cent from three in just her second season. With Ogwumike back in the line-up in 2018, Jones averaged eight fewer minutes, four fewer points and just 5.5 rebounds.
This season offers her the opportunity to thrive once more.
Connecticut point guard Courtney Williams said: "You're not going to find many people who are 6ft 7in and can handle the ball the way she does, that can shoot the ball the way she does... In my opinion, she's going to be a problem in the next year or two."
Want to watch the NBA but don't have Sky Sports? Get the Sky Sports Action and Arena pack, click here.