Serge Ibaka and Marquese Chriss were ejected for fighting during the Cleveland Cavaliers' victory over the Toronto Raptors.
Tempers flared near the end of the third quarter with the Cavs leading.
Ibaka and Chriss collided near the Raptors' basket competing for a full-court pass thrown by Toronto's Norman Powell.

Ibaka tumbled to the floor and, as he stood up, Chriss appeared to say something to the veteran Raptors big man.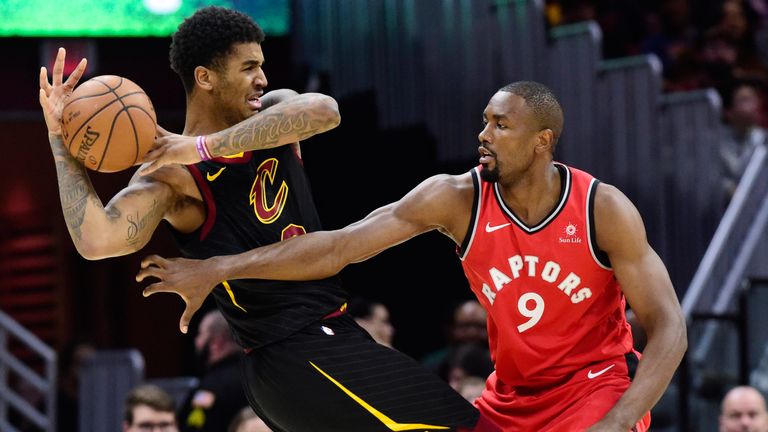 Ibaka reacted angrily, grabbing Chriss by the throat and pushing him towards the baseline.
Both players then threw punches - none of which appeared to land - as the officials attempted to prise them apart.
Several Cavaliers players also attempted to stop the melee.
Both players were immediately tossed from of the game.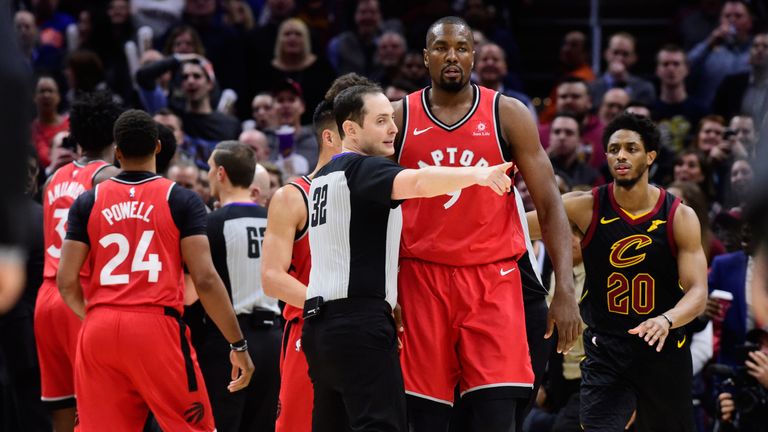 In the fourth quarter, the Cavaliers completed a 126-101 blowout win.
Speaking on NBA Gametime in the aftermath of the clash, analyst David Griffin discussed the incident.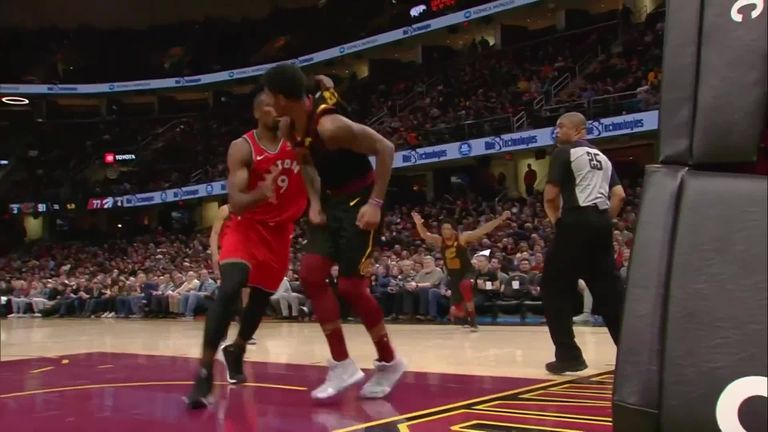 The former Cavaliers general manager said: "I'm wondering if Marquese Chriss said something to Ibaka while he is down to set [the incident] in motion because that was an incredibly heated response from Ibaka.
"This was not your traditional 'hold me back, hold me back, NBA fight'. Both of these guys were ready to rumble for real.
"It just doesn't happen in the NBA. It used to be far more commonplace because there were things within a game that got progressively more physical and you knew when the lid was going to blow.
"With this particular instance, you really don't know [what sparked it] unless it was something said to [Ibaka] when he was on the ground."
Want to watch the NBA but don't have Sky Sports? Get the Sky Sports Action and Arena pack, click here.