The parents of Stephen and Seth Curry will flip a coin to decide who they will support when the Western Conference finals begin on Tuesday night.
Live NBA: Portland @ Golden State
After Seth Curry and the Portland Trail Blazers defeated the Denver Nuggets on Sunday to earn a shot at Stephen Curry and the Golden State Warriors, the players' parents Dell and Sonya decided wearing a split jersey would be "too easy".
Instead, they'll flip a coin before each game in the best-of-seven series to determine which team they'll represent. If Sonya flips heads, she'll wear Blazers attire to support Seth, while Dell wears Stephen's Warriors colours. If the coin lands on tails, she'll dress in Warriors clothing while Dell dons Blazers gear.
The next game Dell gets to flip the coin, and so on, until the series is decided. So who gets to flip the coin for Game 1 on Tuesday night?
"Well, we have to flip to see who flips first," Dell said with a laugh. "There's going to be a lot of coin flipping going on."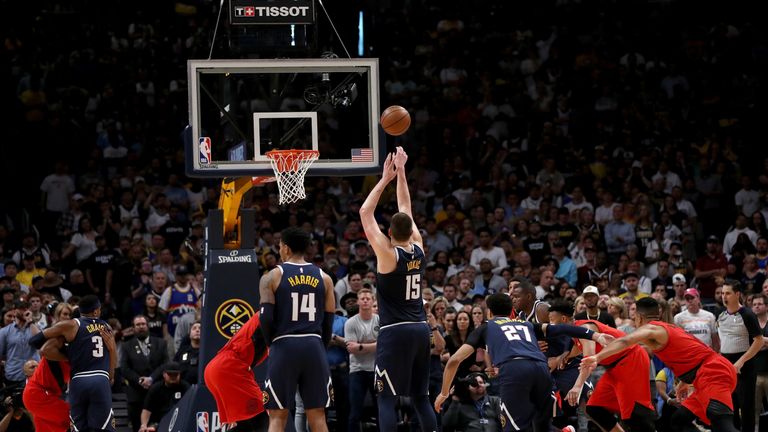 Dell and Sonya Curry plan to attend every game, sitting with Stephen's wife Ayesha at Warriors home games and with Seth's fiance Callie Rogers when the Blazers host.
But Dell, who played 16 seasons in the NBA and is currently a TV analyst for the Charlotte Hornets, said the entire situation is just a bit unnerving for him.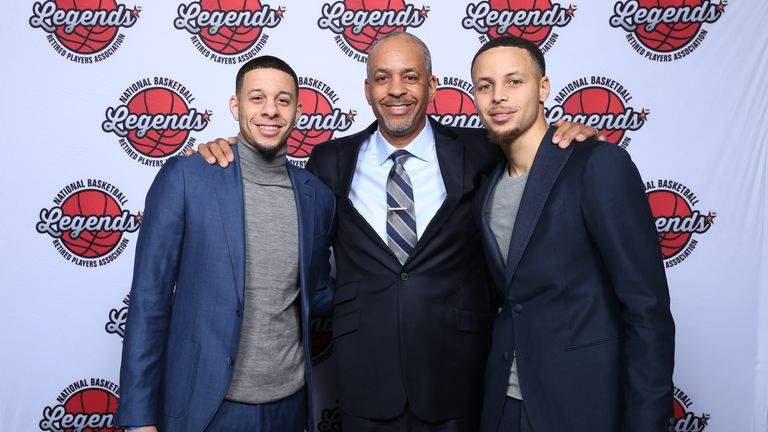 "I normally don't get nervous for games when either one of them play," he said. "But I got a little nervous knowing that they're going to play against each other."
As hard as this will be on the parents, Dell knows it will be even more difficult for his sons.
"It's going to be tough to put everything aside and battle each other because as siblings they want each other to do well," Dell added. "They watch each other's games and cheer for each other."
Earlier this year, the Curry boys competed against each other in the 3-point shootout at the All-Star game in their hometown of Charlotte, with 31-year-old Steph getting the better of his younger brother.
"Oh, it's awesome," Stephen's Warriors team-mate Klay Thompson said when asked how special the finals will be for the Curry family.
"I'm happy for them. I feel like a part of it, just knowing Steph and Seth for over a decade. It's a split household. I wonder who they're going to root for, but it's a win-win situation for them. It's pretty incredible."
Steph Curry has been to the NBA Finals four times, winning three with the Warriors. This is Seth's first playoff run.
Want to watch the NBA but don't have Sky Sports? Get the Sky Sports Action and Arena pack, click here.