Jade Clarke ready to settle unfinished business with Loughborough Lightning
By Sian Parry
Last Updated: 12/01/16 7:25pm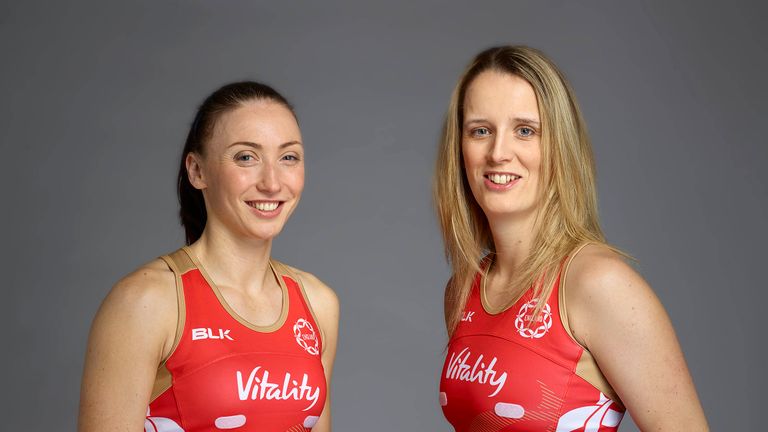 Jade Clarke says she's happy Loughborough Lightning are being labelled the dark horse of this season's Netball Superleague, because she's focused on settling some unfinished business and winning the title after returning to the club.
Clarke returns to the top English Netball league, and Lightning, after five years playing in the ANZ Championship, taking in spells with Waikato Magic, Northern Mystics, Canterbury Tactix and the Sydney Swifts.
The 32-year-old midcourter, who has 123 caps for England and captained them at last year's World Cup, has been reunited with former Lightning team-mate Karen Atkinson, who is now head coach at the University-based franchise. 
"I felt like I had unfinished business at Loughborough. I got to the final with them in 2009 and that was the closest I've ever been to winning the Superleague," Clarke told Sky Sports Netball.
"I've played with coaches Liv Murphy and Karen at Loughborough and there's a strong tie. They know me inside out; they know my strengths and weaknesses.
"I felt like Loughborough would be quite a good challenge because they've been growing from the bottom of the table to last year, where they finished sixth."
Clarke was the first in a string of talented players to sign for Lightning in the off-season, including fellow England internationals Ama Agbeze and sisters Sasha and Kadeen Corbin, and she admits she's delighted to be a part of this superstar seven.
"I made my decision quite early so I didn't know about Sasha, Kadeen and Ama coming, so it was a really nice surprise when I found out," she said.
"There's also Peace Proscovia who I saw play at the World Cup for Uganda and she was amazing. That was a another drawcard for me because I've played with Mwai Kumwenda - who's got that African style as well - at Tactix and I had a really good combination with her. I think Peace is quite a similar player, so I think it will really help my attacking style and feeding.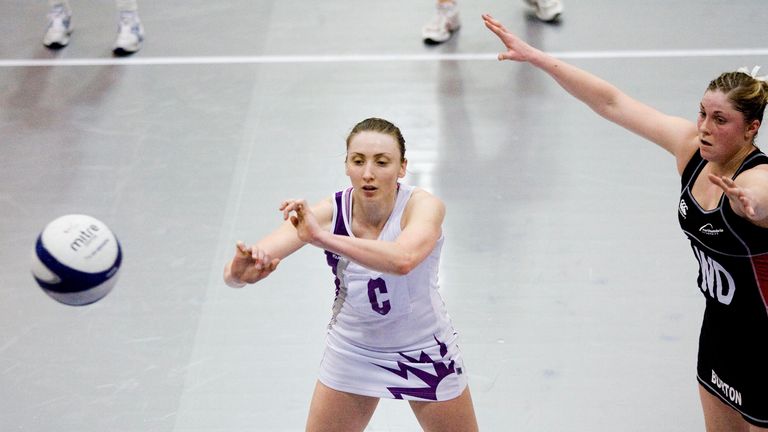 "It will definitely be exciting but the challenge will be whether we can control all that speed and flair and make sure we're consistent with it.
"You can have all the players in the world but you've got to combine well. We are a new team so we've got to make sure we're hitting that first game and have our combinations sorted."
Lightning are yet to win a Superleague title since its introduction in 2006, but Clarke believes they have a great chance this year despite being listed as outsiders.
She said: "I'd like to say we're dark horses. I was looking at the odds and we're 10-1 and I think we should be a little bit higher, but I'll take that underdog status.
"Bath have always got a great reputation and are probably the most feared while [Manchester] Thunder have just been so consistent, so they're the front runners.
"I'm quite happy to take the underdog status and see how we perform under pressure when it counts."
Jade Clarke was speaking to Sky Sports at the launch of Netball Month, which celebrates three England international matches against Australia and the Superleague season opener, Super Saturday, being shown live on Sky Sports this January.