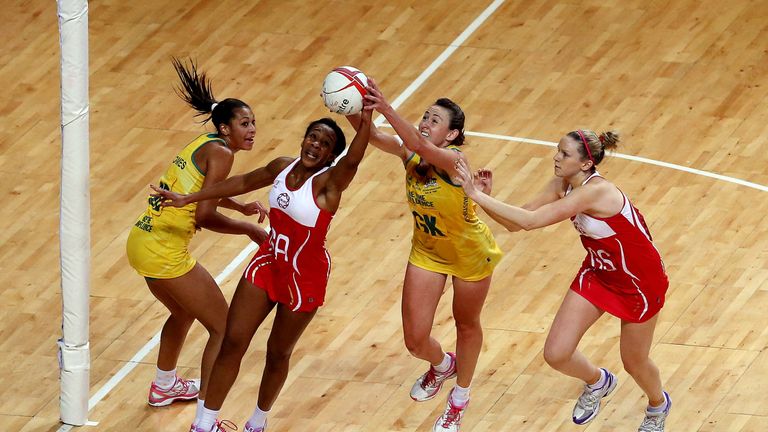 Sky Sports will show all six matches in the first ever Netball Quad Series, featuring England, New Zealand, Australia and South Africa.
Four of the six games will be broadcast on Sky Sports Mix.
Sky Sports Mix launches this week with a range of different sports to excite and engage the whole family and is available to every Sky TV customer at no extra cost. The brand new channel will show four of the six matches live from the new series as part of a schedule of new programming that includes more women's sport and extreme sports as well as football, cricket, F1 and golf.
Head of Sky Sports Multi-Sport, Georgina Faulkner, said: "The Quad Series is a great addition to our Sky Sports Mix schedule. It will enable millions more people to experience first-class netball and hopefully inspire viewers to go out and play the sport.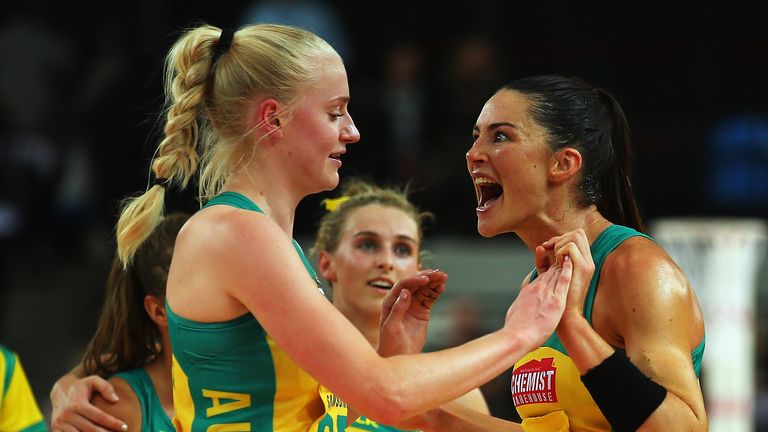 "In partnership with England Netball, this agreement sees Sky continuing to broadcast world class netball and take the sport to more households than ever before on Sky Sports Mix.
"The Quad Series is a new tournament bringing together the top four netballing nations. It was designed to give the countries involved a chance to compete at the very highest level outside of the World Championships or Commonwealth Games.
"The England Roses begin their campaign on Saturday, August 27 against New Zealand. They will be hoping to better their performance from the 2015 World Cup where they narrowly lost out to the Silver Ferns.
England netball head coach, Tracy Neville, said: "The fact that our fan-base has access to the England team on Sky Sports while we're overseas is absolutely fantastic. All the support is needed and so appreciated on our journey to the 2019 World Cup in Liverpool."
In addition to netball and regular coverage of women' sport, Sky Sports Mix will broadcast 16 other sports in the first month of the channel. Sky subscribers will be able to watch football, F1, cricket, golf and rugby union amongt other sports.
This new netball agreement is part of Sky's long term commitment to supporting women in sport. This year Sky Sports customers can look forward to an unrivalled schedule of women's sport featuring: live LPGA golf including three majors, action from England's rugby sevens team and the 2017 women's cricket World Cup. They can also catch up with netballing news and full analysis of women's sport each week on Sportswomen. 
Sky Sports Netball Schedule (BST):
Saturday 27 August
0400-0600: Live - Australia v South Africa (Sky Sports 3)
0600-0800: Live - England v New Zealand (Sky Sports 3)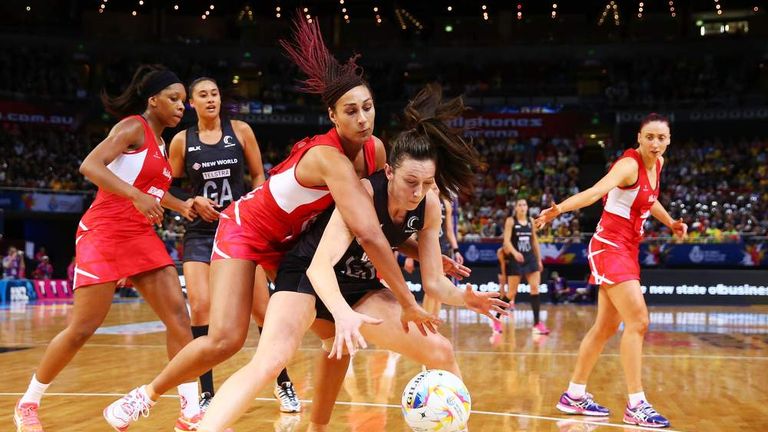 Monday 29th August
1600: Repeat - Australia v South Africa (Sky Sports 4)
1930: Repeat - New Zealand v England (Sky Sports 3)
Wednesday 31 August
0800-1030: Live - South Africa v New Zealand (Sky Sports Mix)
1100-1300: Live - England v Australia (Sky Sports Mix)
1800: Repeat - England v Australia (Sky Sports Mix)
2300: Repeat - New Zealand v South Africa (Sky Sports Mix)
Sunday 4 September
0430-0630: Live - England v South Africa (Sky Sports Mix)
0630-0830: Live - New Zealand v Australia (Sky Sports Mix)
1800: Repeat - England v South Africa (Sky Sports Mix)
Sunday 4 September
1230: Repeat - New Zealand v Australia (Sky Sports Mix)