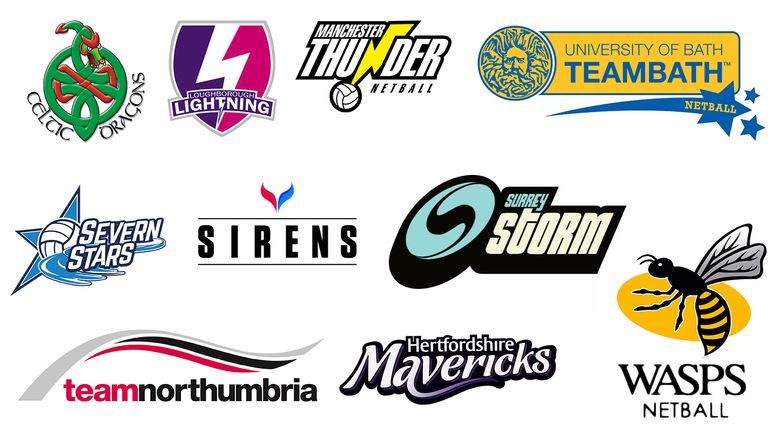 The 2017 Vitality Superleague season promises to be one of the most exciting yet, here's our guide to the 10 franchises chasing the title this year.
Sky Sports Mix is the place to keep across all the live action as the 2017 season promises to be a battle to the finish for a place in the top four and Finals weekend.
With competition increased courtesy of three new franchises, talent spread across the league thanks to smaller playing rosters and new exciting players, venues and coaches, the weekly action will be fierce.
After 18 weeks of competition, the top four teams will battle it out in June over a weekend of semi-final, 3rd place play-off and Grand Final action to be crowned the 2017 champions.
It's been a busy summer as new franchises have built squads, and familiar names have seen wholesale changes.Here is our guide to the 12-player rosters for the franchises along with their venues and coaching staff......
Celtic Dragons
Head Coach: Trish Wilcox. Assistant Coach: Mel Tuckwell
Home Venue: Sport Wales National Centre
Squad: Sara Bell, Fern Davies, Suzanne Drane, Bethan Dyke, Lydia Hitchings, Kyra Jones, Kalifa McCollin, Kelly Morgan, Stacey Peeters, Lois Rideout, Eleanor Roberts, Leila Thomas
Hertfordshire Mavericks
Director of Netball: Robyn Broughton. Assistant Coaches: Kat Ratnapala and Camilla Buchanan
Home Venue: Hertfordshire Sports Village
Squad: Halimat Adio, Summer Artman, Sophie Drakeford-Lewis, Michelle Drayne, Zara Everitt, Keshia Grant, Sophie Hankin, Vicklyn Joseph, Lindsay Keable, Rose Morgan-Smith, Ashleigh Neal, Razia Quashie
Loughborough Lightning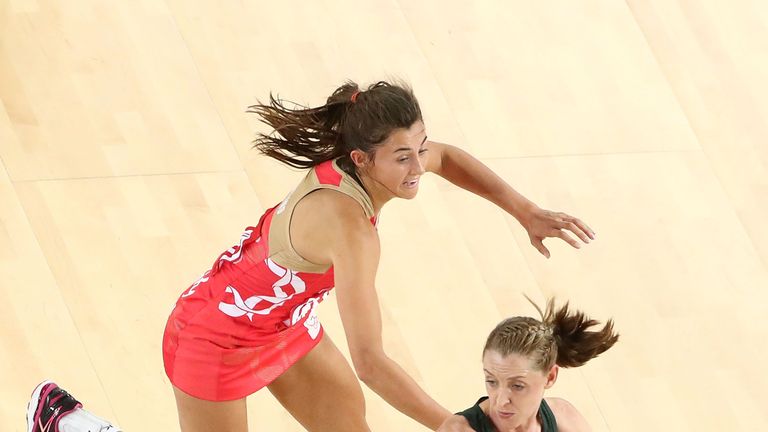 Head Coach: Karen Atkinson. Assistant Coaches: Maggie Birkinshaw and Olivia Murphy
Home Venue: Loughborough University
Squad: Rebekah Airey, Ella Clark, Beth Cobden, Choloe Essam, Ella Gibbons, Hannah Joseph, Olivia Mason, Vicki Oyesola, Natalie Panagarry, Peace Proscovia, Joanna Trip, Vanessa Walker
Manchester Thunder
Head Coach: Karen Greig. Assistant Coaches: Liana Leota and Sara Hale
Home Venue: Manchester Thunderdome
Squad: Kerry Almond, Danielle Bloomfield, Amy Clinton, Emma Dovey, Rebecca Hoult, Paige Kindred, Liana Leota, Gabriella Marshall, Sophie Morgan, Joyce Mvula, Beatrice Skingsley, Kathryn Turner
Severn Stars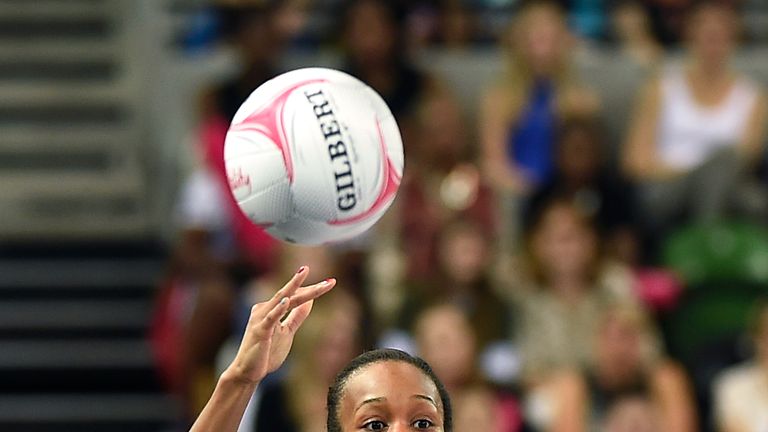 Director of Netball: Pamela Cookey. Head Coach: Mo'onia Gerrard
Home Venue: University of Worcester/University of Gloucester
Squad: Lauren Brooks, Eleanor Cardwell, Sophie Carter, Josie Danz-Dawson, Iona Darroch, Jodie Gibson, Laura Malcolm, Afeisha Noel, Becky Oatley, Lucy Richardson, Rachel Sweet, Rebecca Tildesley
Sirens
Head Coach: Gail Parata
Home Venue: Eimrates Arena, Glasgow
Squad:
Nicole Aiken-Pinnock, Savannah Antoine, Carla Borrego, Claire Brownie, Rachel Forbes, Bethan Goodwin, Ellen Halpenny, Nicola McCleery, Fiona Moore-McGrath, Caroline O'Hanlon, Jo Pettitt, Lauren Tait
Surrey Storm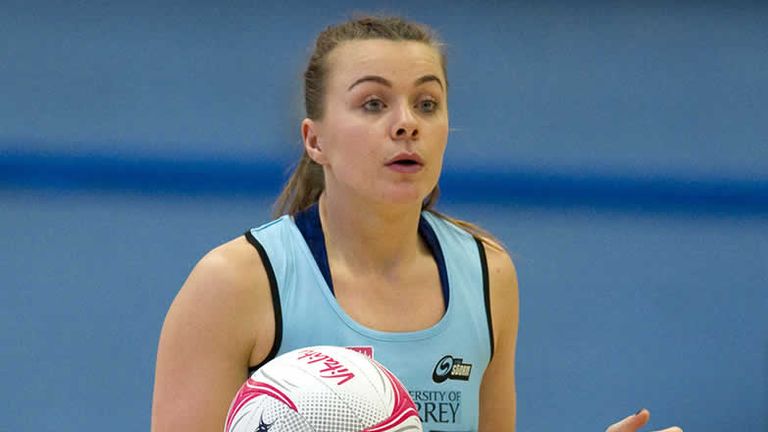 Director of Netball: Tania Hoffman
Home Venue: Surrey Sports Park
Squad: Mikki Austin, Megan Craig, Rhea Dixon, Katie Harris, Katy Holland, Nadia Hutchinson, Lorraine Kowalewska, Georgia Lees, Yasmin Parsons, Bethany Sutherland, Francesca Wells, Scarlett Williams
Team Bath
Director of Netball: Jess Thirlby. Head Coach: Anna Stembridge
Home Venue: University of Bath Sports Training Village
Squad: Imogen Allison, Eboni Beckford-Chambers, Samantha Cook, Layla Guscoth, Chelsea Lewis, Paige Reed, Mia Ritchie, Laura Rudland, Shantal Slater, Jess Shaw, Rachel Shaw, Vangelee Williams,
Team Northumbria
Head of Netball: TeAroha Keenan. Assistant Coach: Victoria Burgess
Home Venue: Sport Central, University of Northumbria
Squad: Rachel Bird, Evie Brereton, Katarina Cooper, Brie Grierson, Claudia Heath, Tuaine Keenan, Leah Kennedy, Tamsin Moala, Jaydene Robinson, Georgia Rowe, Chiara Semple, Iman Thomas,
Wasps Netball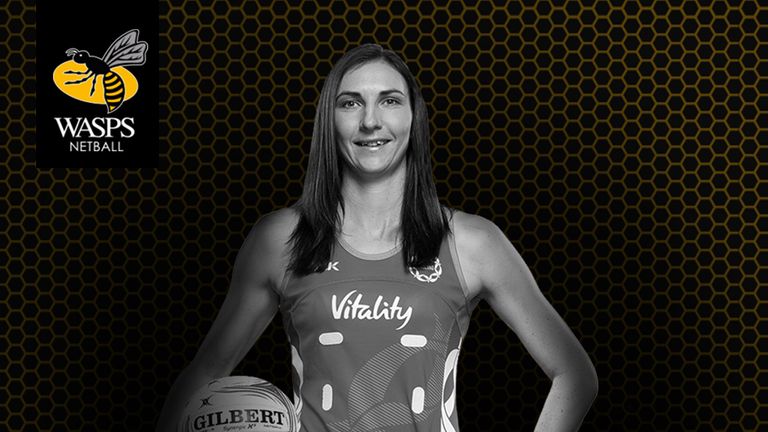 Director of Netball: Tamsin Greenway. Assistant Coach: Mel Mansfield
Home Venue: Ricoh Arena
Squad: Sophia Candappa, Rachel Dunn, George Fisher, Amy Flanagan, Lucy Harris, Natalie Haythornthwaite, Josie Huckle, Sam May, Bongiwe Msomi, Lucy Parize, Hannah Reid, Fran Williams
You can follow all the Vitality Superleague action on Sky Sports Mix through the season and across our Sky Sports platforms. Follow us @SkyNetball