Eboni Beckford-Chambers targets Vitality Superleague title
By Sky Sports Netball
Last Updated: 05/03/17 10:30pm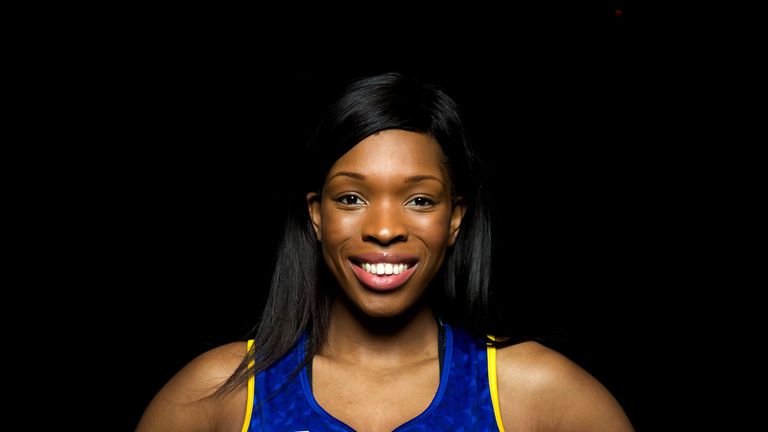 Eboni Beckford-Chambers says Team Bath can win a sixth Vitality Superleague title, and the experienced defender believes they have the squad to do it.
The franchise are the most highly decorated side in the history of the competition, having won the title in 2006, 07,09, 10 and 2013.
After a successful four-year stint in the ANZ Championship in Australia, Beckford-Chambers returned to her former side last season, leading them to a third-placed finish in the 2016 season.
She feels they have recruited well during the off-season and head into Monday's big game against Loughborough Lightning, live on Sky Sports, in fine form.
"We are the most successful team in Superleague history and this year- unlike any of the other franchises - we've retained the most players. We're looking to build on our third-place finish in the 2016 season, and push ahead and hopefully win the title in 2017," Beckford-Chambers said.
"We definitely have the team in terms of players, we've got a formidable coaching team with Anna Stembridge and Jess Thirlby, and we have the environment in terms of a long-standing culture that is very positive.
"There's self belief and trust, and we'll be looking to build on that cohesiveness and hopefully, game to game, be as consistent as we can to get the results that we need.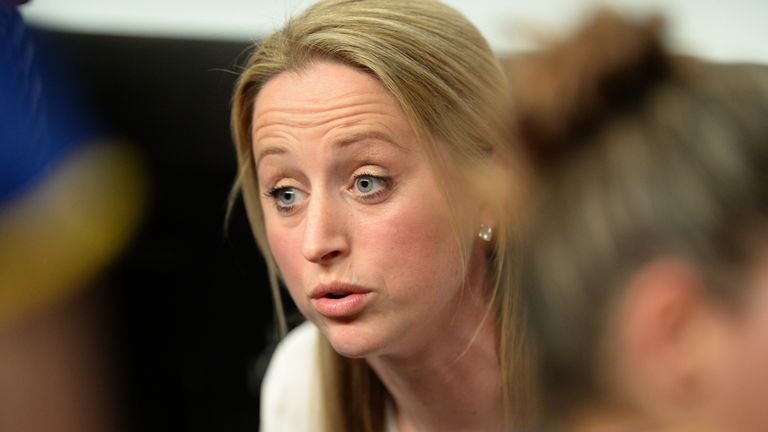 "We recruited really well - we've had Layla Guscoth, who was the captain at Hertfordshire Mavericks last season, join us in the defence team. She brings a wealth of experience - she's a tenacious defender, works her player very hard, and I think - between myself, Layla Guscoth, Sam Cook, and our import Vangelee Williams - we're really going to be a force to be reckoned with.
"At the other end of the court, we have Chelsea Lewis, a fine shooter - she's been a stalwart of the Superleague for a number of years, and she's gone from strength to strength - she's a high-percentage shooter. She's been in the gym this pre-season, she's a lot stronger this year - I definitely think she'll cause some defenders some headaches."
Team Bath skipper Beckford-Chambers is looking forward to taking on arch-rivals Hertfordshire Mavericks most, and says they will be wary of the new franchises.
"There's always a strong rivalry between Team Bath and the Hertfordshire Mavericks. It's long standing, there's been many a final when we've come up against each other, and I don't think this game will be any different," she said.
"You've got Robyn Broughton on board, with a wealth of experience from the ANZ league, and also a very different style. We'll notice from the international series the zone style that New Zealand often adopt, and I'm sure that she'll be working with the Hertfordshire Mavericks team to adopt a similar sort of style, so it's going to cause us to have a look at our strategy - what we want to implement, where we can break them down, and hopefully capitalise on their weaknesses, so it should be a thriller. We don't expect anything less - let's hope Team Bath come out on top.
"We're really excited to play against the newer franchises - so Wasps, Sirens, Stars - because they're a little bit of an unknown - it's a little bit unpredictable in terms of what they might do, or what combination they might put out, but again - like I said - we're ready to take on the challenge of any of the teams, and we'll take it game by game."
You can follow the Vitality Superleague on Sky Sports 3 and Sky Sports Mix from 7.30pm on Monday, when fourth-placed Team Bath host third-placed Loughborough Lightning in a crunch clash.
You can follow all the Vitality Superleague action on Sky Sports Mix through the season and across our Sky Sports platforms. Follow us @SkyNetball