Australia beat New Zealand to win Quad Series as England clinch second spot
Last Updated: 28/01/18 9:02pm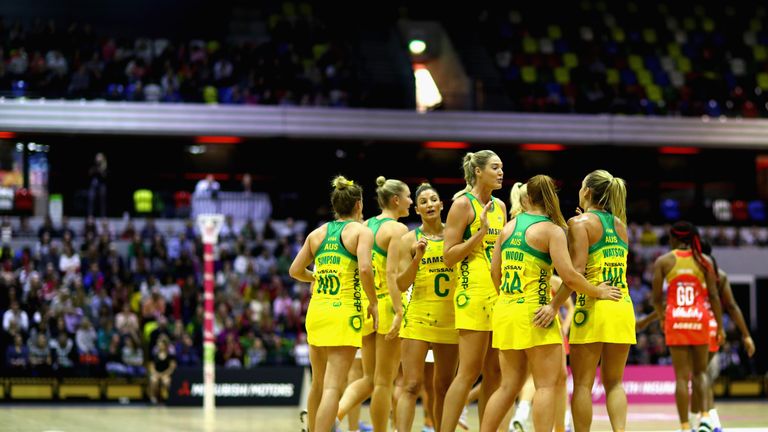 Australia won the Quad Series after victory over New Zealand, while England Roses' win over South Africa secured them a runners-up finish.
A thrilling instalment of the tournament reached its conclusion in Johannesburg on Sunday, with Australia, England and New Zealand all in with a chance of claiming the title.
For the third time in four renewals of the competition, it was the Diamonds who emerged victorious, beating the Silver Ferns 67-48 to follow wins over the Roses and South Africa as they reclaimed the title they lost in Invercargill in September.
That victory in the day's opening match meant England could not win the event but could clinch a best Quad Series finish with a win over hosts South Africa, a feat Tracey Neville's team were able to achieve thanks to a 52-47 victory.
After three successive third-place finishes, the runners-up spot ensures the Roses head to the Commonwealth Games in good form and hopeful of landing a medal on the Gold Coast - although if it is to be gold they may need to find a way to beat both Australia and New Zealand in the same tournament.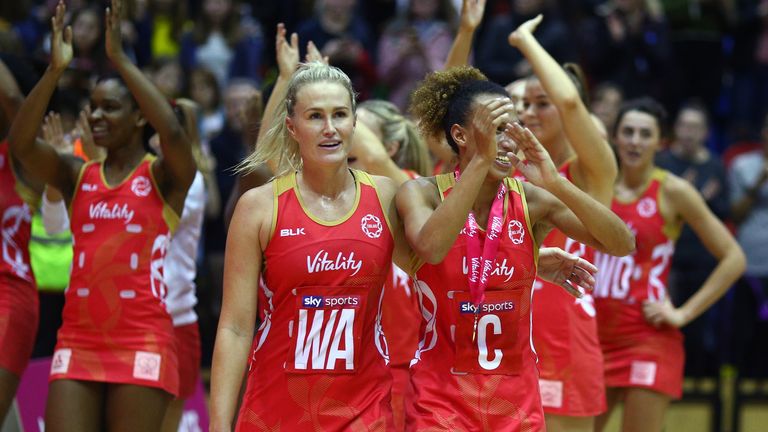 After beating New Zealand in an extra-time classic, the Roses were beaten on Monday night by the Aussies but they finished with a battling victory in front of a lively home crowd.
Natalie Haythornthwaite and Eboni Beckford-Chambers came in for their first starts and with Geva Mentor again outstanding, England took control early on with brilliant defence laying the platform for the attack.
A 16-13 lead for the Roses at the end of the first quarter was reduced to one as the Proteas capitalised on an attacking contact to convert turnover ball.
But just as the hosts were threatening to overturn the deficit, England responded again, Helen Housby helping the Roses establish an eight-goal lead by half-time.
The tempo remained high in the third quarter as a brave rally from the hosts kept the game competitive, but England headed into the final 15 minutes with a 43-35 lead.
The Roses were given a scare when five unanswered goals drew South Africa to within three and with the Ellis Park Arena at fever pitch, Neville will have been thrilled with the way her team rallied once again.
Mentor's crucial steal proved pivotal and with Kadeen Corbin joining Housby in attack the Roses saw the game out for an impressive victory.
England's win and another tournament success over the Silver Ferns puts them in the hunt for a medal at the Commonwealths, but the Aussies head to the Games as the world No 1 ranked team and the favourites for gold.
Roses Starting 7: GK - Mentor; GD - Beckford-Chambers; WD - Guthrie; C - Clarke; WA - Pitman; GA - Haythornthwaite; GS - Housby
Follow the 2018 Superleague season with us on Sky Sports and through our website skysports.com/Netball also our app for mobile devices and iPad, or follow our Twitter account @SkyNetball